Solemn commitment to ending extreme poverty in 2020
People's Daily app
1610110390000
It is said 2020 was an extraordinary year in which the Chinese people created miracles.
On November 23, the government of Guizhou Province announced that its last nine impoverished counties had eliminated absolute poverty.
With this announcement, all 832 counties on the country's extreme poverty list were officially removed.
President Xi Jinping emphasized that by 2020, all the rural poor under the current standards would be lifted out of extreme poverty on schedule without any slacking or delay.
To achieve a comprehensive victory in the fight against poverty, Xi has presided over and attended important meetings many times, delivered a series of important speeches, and made plenty of major deployments in 2020.
At the fourth plenary session of the 19th Central Commission for Discipline Inspection of the Communist Party of China in January, 2020, Xi called for particular efforts to step up supervision regarding the tasks of securing a victory in building a moderately prosperous society in all respects and the battle against poverty.
Xi in late February urged efforts to help poor workers return to their posts in an orderly manner, support leading poverty alleviation enterprises and workshops to resume work as soon as possible, and improve mechanisms to prevent people from returning to poverty.
From the beginning of 2020 and through every stage of epidemic prevention and control, Xi has always expressed concern about poverty alleviation and people in need.
In 2020, Xi went to Yunnan, Shaanxi, Shanxi, Ningxia, Jilin, Anhui and Hunan provinces to observe the effectiveness of poverty alleviation and show his care about the daily life of the masses.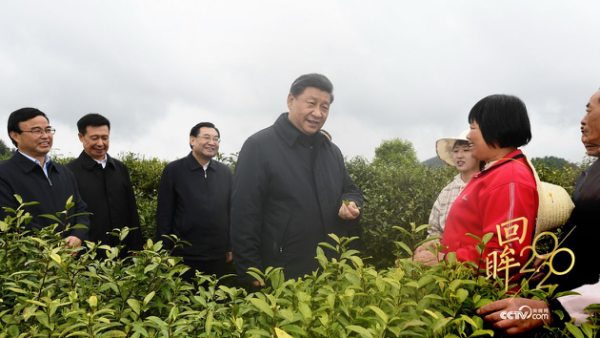 In April Xi went to Shaanxi and praised "small fungus, big industry" and wished the villagers a better life in Nuwa Phoenix Tea Industry Modern Demonstration Zone in Shaanxi Province.

In May, Xi visited Datong in Shanxi. When he got out of the car, he went straight to the field and chatted with the working villagers about getting rich.
In the relocation of villager Bai Gaoshan's home for poverty alleviation, Xi said the life would definitely be better!
Xi expressed concern about the livelihood and interests of the villagers and said no one should be left behind in building a moderately prosperous society in all respects.
It is said eight years of hard work have created a miracle that China's nearly 100 million rural poor people can get rid of extreme poverty and that this is the fulfillment of the solemn commitment to the people.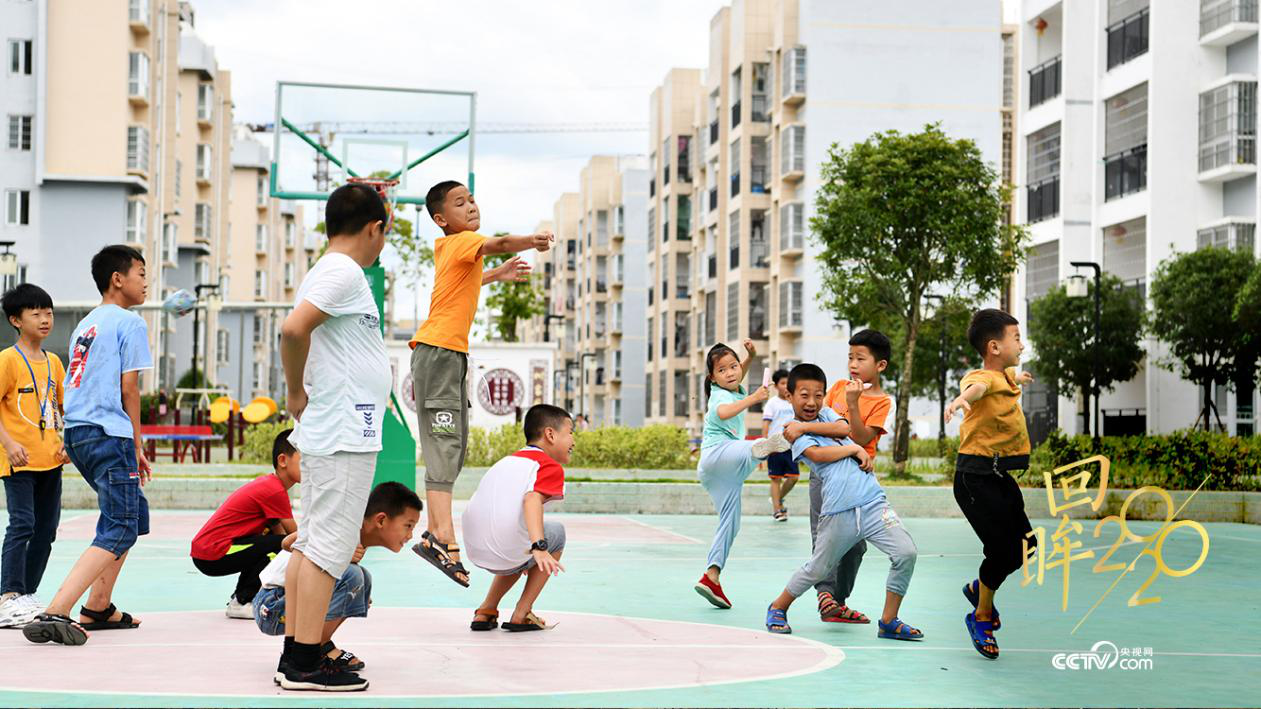 It is said being lifted out of extreme poverty is not an end in itself but the starting point of a new life and a new pursuit.
(Translated by Luo Meiqi. Original story from CCTV)