Wuhan finds 182 asymptomatic cases after testing over 270,000
The city of Wuhan has recently conducted more than 270,000 nucleic acid tests, among which 182 were found to be cases carrying the novel coronavirus but showing no symptoms, a local newspaper reported.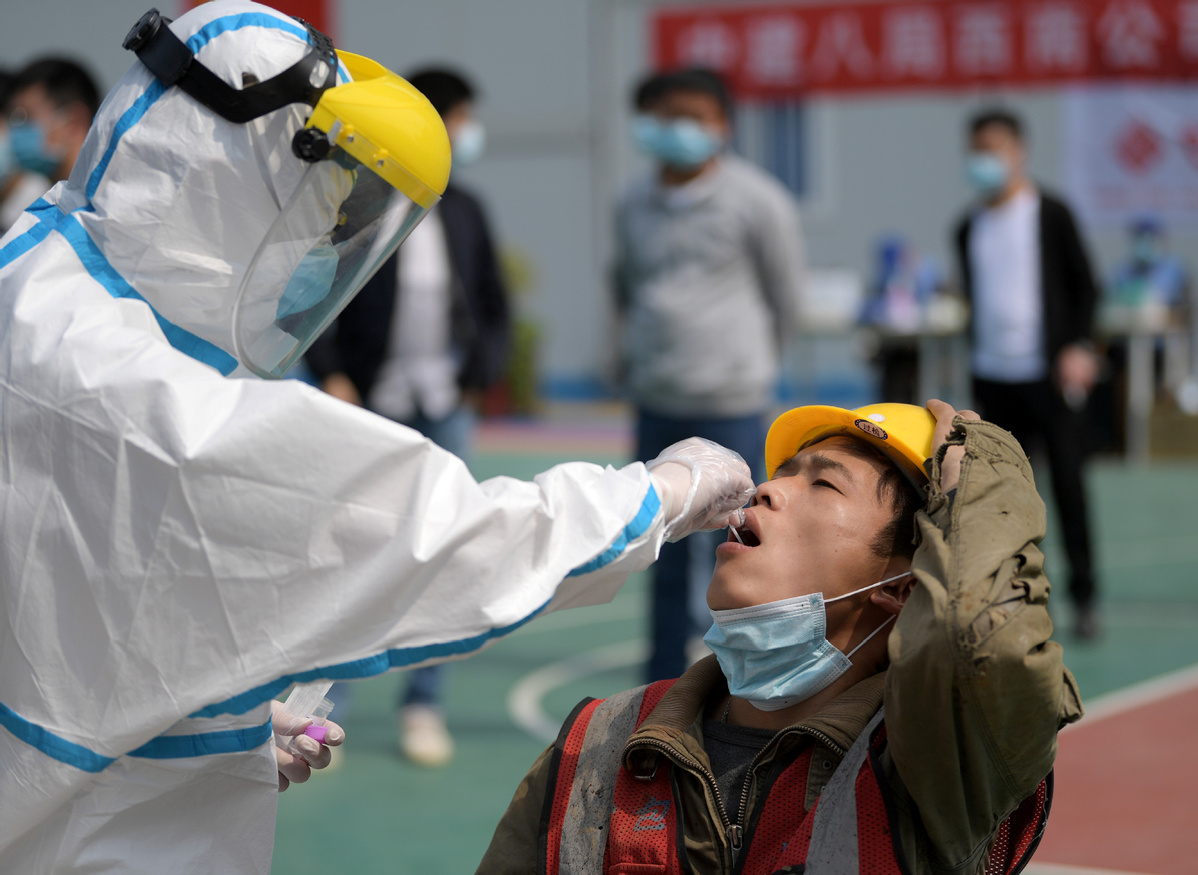 A worker in a protective suit collects a swab from a construction worker for nucleic acid test in Wuhan, Hubei province, on April 7, 2020. (Photo: Agencies)
Wuhan, the capital city of China's hardest-hit Hubei province, tested a total of 275,400 people from April 8 to April 15, finding that 182 were asymptomatic, equivalent to 6.6 asymptomatic cases for per 10,000 people, according to Changjiang Daily.
The Wuhan Municipal Health Commission said the tests were conducted mainly among people who will soon resume work in Wuhan or who will leave Wuhan to work in other cities in China.
"At present, Wuhan has a total of 53 nucleic acid testing institutions and 211 venues for sample collection. With a daily capacity of 40,000 tests, the demand from Wuhan residents who are willing to be tested will be well met," a staff member of the Wuhan health commission was quoted as saying.
The commission requested that asymptomatic cases should be tested and reported in a timely manner, and investigations to trace sources should be finished within 24 hours.
According to regulations from the State Council, China's cabinet, asymptomatic cases will be quarantined for 14 days for medical observation and those who develop symptoms during this period of time will be treated as confirmed infections.
Only those who don't show any symptoms in the 14 days and get negative results in two nucleic acid tests will be discharged from observation.