Chinese farmer livestreams passion for ballads
YINCHUAN, Jan. 2 (Xinhua) -- As it was getting dark, Ma Ruifeng, a 46-year-old farmer, put his cellphone on a stand, steadied the microphone and began to sing.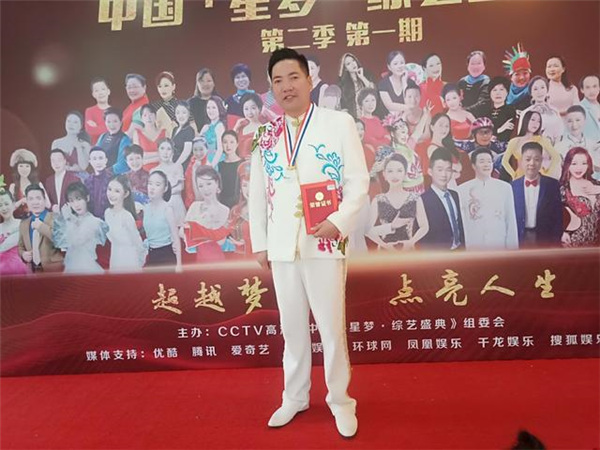 (Photo: Xinhua)
Thumb-ups, flowers and words of praise popped up on the phone screen. He raised his voice and sang even more passionately.
He was singing "hua'er" or "flower ballad," a high-pitched traditional folk song popular in northwest China. It was included on the list of UNESCO Intangible Cultural Heritage in 2009.
Ma was born in Tongxin county of Ningxia Hui Autonomous Region, where hua'er is widely appreciated among locals. There are more than 500 hua'er singers from all walks of life in Tongxin.
He learned hua'er from his father and grandfather when they were tilling land or herding cattle.
"We often say that hua'er grows on our land and flows in our blood," he said.
Ma became a migrant worker at 18, traveling to do manual labor jobs in nearly 10 provinces over the years. Whenever he had spare time after a day's work, he often sang hua'er to refresh his fellow workers and soothe their homesickness.
To hone his singing skills, Ma resorted to the internet and visited professionals. He practiced a lot no matter how busy he was.
Deep down he yearned for a stage to show off his skills. At the end of 2018, he registered a livestreaming account.
"It was just for fun at the beginning. After work or supper, I usually livestreamed for at least an hour on the construction site or in my dorm, sometimes even asking my workmates to join me. I felt so relaxed when singing and all the fatigue and pain seemed to go away," he said.
To make the folk music more understandable, he creatively sang in Mandarin Chinese instead of his local dialect and filled original melodies with new lyrics about work and life.
"Daring not go down street without money in pocket... But as long as we are safe and sound, we will pull through together in the end," goes one of his songs.
Ma wrote the song on the eve of the last lunar New Year when he could not sleep on the train heading home. The delight of his forthcoming family reunion was diluted by the poor year he had and little money he earned.
To his surprise, he received nearly 150,000 views when livestreaming the song.
"I wrote it for migrant workers just like me. Life can be difficult, but the support and understanding from family can keep us going. As long as you work hard, things will get better," he said.
Ma kept telling his fans -- most are migrant workers -- that free thumb-ups and applause would do, and not to spend money on expensive virtual gifts such as "racing cars" or "airplanes."
"I do this only to bring joy to my 40,000 online followers, not for economic gains," he said.
To protect and promote hua'er, the regional government appropriates 600,000 yuan (about 86,000 U.S. dollars) every year to build hua'er teaching and performing centers, and subsidizes over 40 inheritors across Ningxia, including Ma.
Ma's livestreaming room is an online hua'er hub, as it attracts young people on the internet, said Xu Juanmei with Ningxia folk artists association.
Ma was invited to teach hua'er in a local middle school several times this autumn semester. He even appeared on national television to perform in front of a live audience.
"Some viewers befriended me on WeChat, which inspired me a lot. As long as someone is listening, I will keep singing," Ma said.