Coronavirus re-emergence in Qingdao not autumn-and-winter outbreak: expert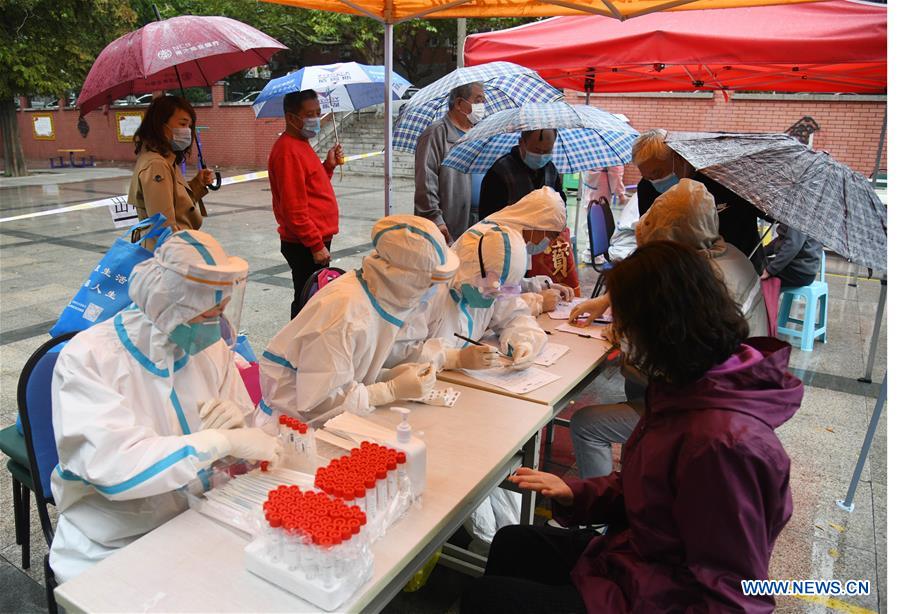 BEIJING, Oct. 15 (Xinhua) -- The recent re-emergence of the novel coronavirus in east China's city of Qingdao has a limited scope and is not an autumn-and-winter outbreak, according to a senior epidemiologist.
Qingdao has vowed to complete a citywide nucleic acid testing campaign covering all 11 million residents within five days starting from Monday, after a new cluster of local COVID-19 infections emerged.
As of 8 a.m. Thursday, more than 9.94 million people had been sampled, while over 7.64 million of the collected samples had been tested. Except for the cases already reported, no new positive samples have been detected.
The virus, which recently re-emerged, has led to the discovery of 13 new confirmed cases of COVID-19 by Wednesday. Most of the new cases are linked to the Qingdao Chest Hospital, which had been used to treat imported COVID-19 cases.
According to the current epidemiological investigation and nucleic acid test results, the re-emergence is not an autumn-and-winter outbreak and has no obvious link with the National Day holiday, said Wu Zunyou, chief epidemiologist with the Chinese Center for Disease Control and Prevention.
Large-scale nucleic acid testing is a very important technical means of understanding the scale of an epidemic, Wu said.
According to the analysis of current nucleic acid testing results and other related information, he said, the scope of activity of the recently reported cases in Qingdao is mainly limited to the Qingdao Chest Hospital.