MOFCOM: China will further open up to meet challenges amid COVID-19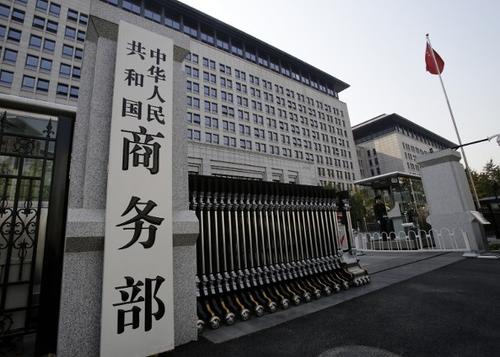 (File photo: social media)
China will speed up the implementation of its new foreign investment law and the construction of the free trade port in Hainan Province in order to meet huge challenges in sourcing foreign capital linked to the novel coronavirus outbreak, China's Minister of Commerce Zhong Shan said on Monday.
"As the epidemic spread all over the world, global transnational investment has indeed been affected, and China also faces huge challenges in foreign capital use. But the more difficult it is, the more opening-up we must adopt," Zhong told a news conference in Beijing.
China intends to expedite the building of the Hainan free trade port and expand the scope of similar pilot facilities. Once completed, it will become the world's largest free trade port with an area of 35,000 square kilometers.
The island province was established as a pilot free trade zone in 2018. Both its number of newly-added foreign-funded enterprises and growth of foreign investment actually utilized posted increases of over 100 percent year-on-year in 2019.
China has set up 18 pilot free trade zones, the foreign capital use of which accounts for 15 percent of the total nationwide.
The country has pledged to give priority to carrying out the foreign investment law and improving the business environment for foreign-funded enterprises. In 2019, China's doing business ranking in the world rose from 46th to 31st.
The landmark legislation took effect on the first day of this year. Under the law, foreign-invested enterprises will be granted access to government procurement markets through fair competition.
"I think smart entrepreneurs will not give up the large markets in China as the country has abundant and high-quality labor sources as well as sophisticated supporting facilities for enterprises," Zhong said.
In the first four months of this year, China's foreign trade dropped 4.9 percent. Despite unprecedented challenges in foreign trade, China has other market options.
For example, from January to April, foreign trade with economies along the Belt and Road increased 0.9 percent in RMB year on year, and non-financial direct investment climbed 13.4 percent in U.S. dollars compared to last year.
Meanwhile, the ASEAN group has become the country's largest trading partner.
Call for enhanced multilateral trade
China is committed to building an open platform of cooperation with World Trade Organization (WTO) members and urges all parties to support the multilateral trading system, Vice Commerce Minister Wang Shouwen also told the press conference.
Wang made the remarks while responding to a question from a CGTN reporter. He said the WTO has played a positive role during the pandemic and China is willing to work with other members to ensure the safety and openness of the global industrial and supply chains.
"We call on all parties to strengthen coordination in economic and trade policies to smooth international transportation and carry out international logistics normally, so that the trade chains, industrial chains and supply chains between countries can be open," Wang said.