China says US naval hegemony root cause of risks after Taiwan Strait close call
People's Daily app
1686047998000
US naval hegemony is the root cause of maritime and air security risks, a Chinese foreign ministry spokesperson said on Tuesday.

Ministry of Foreign Affairs spokesperson Wang Wenbin made the remarks at a routine press briefing in Beijing in response to White House national security spokesperson John Kirby saying Monday that China was growing more "aggressive" in reference to an incident in the Taiwan Strait between Chinese and American warships.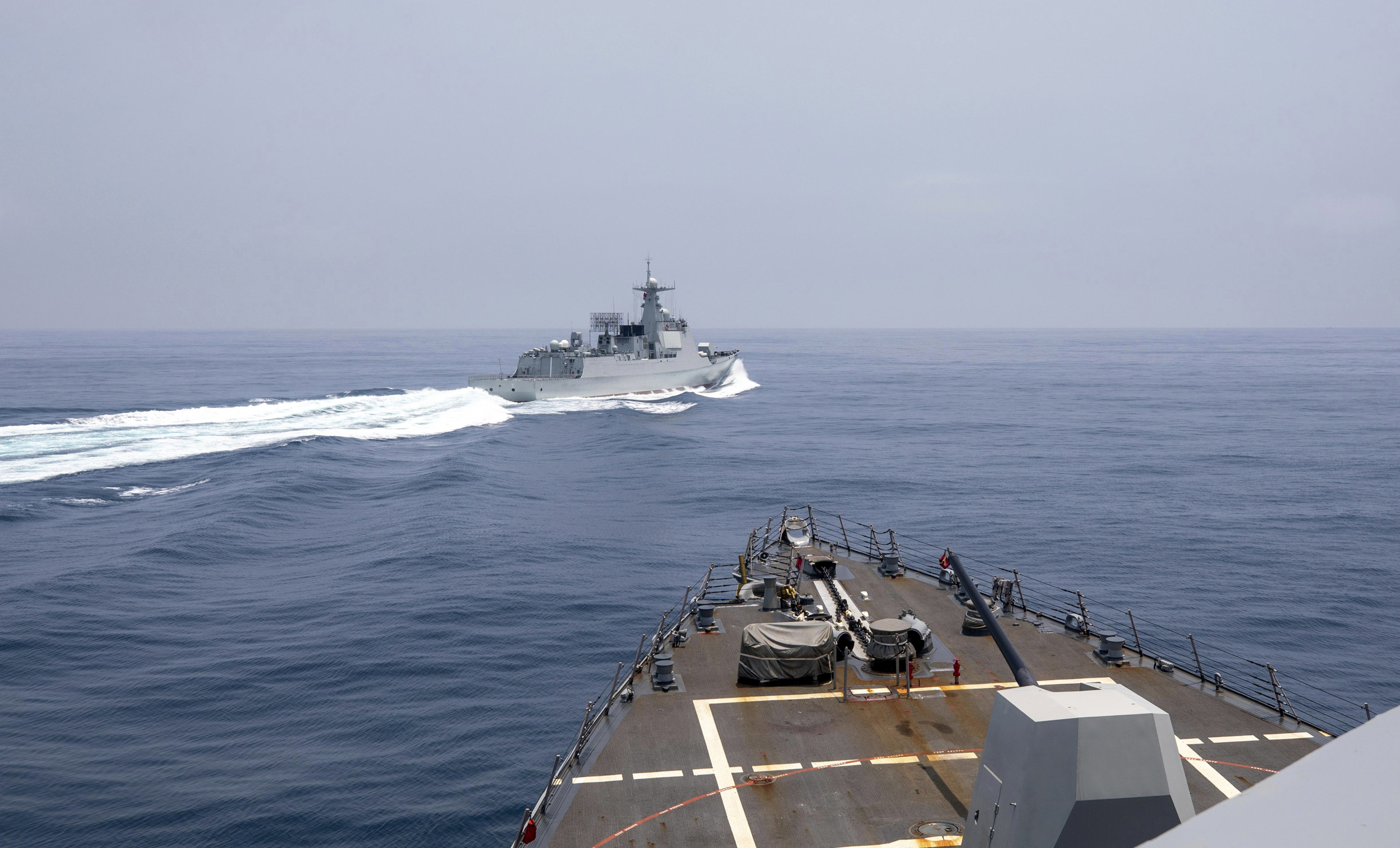 Reportedly, a Chinese warship intercepted a US guided-missile destroyer and a Canadian frigate in the Taiwan Strait on Saturday. That incident came less than two weeks after a US surveillance aircraft deliberately broke into a Chinese military training area in the South China Sea.
"The truth is that the US military ships and aircraft have traveled thousands of miles to provoke China at its doorstep and they have been long engaged in conducting close-in reconnaissance near China's territorial waters and airspace and showing off their military power," Wang told the conference.
"This was not to maintain freedom of navigation, but to promote navigation hegemony and it was an act of blatant provocation, and this kind of hegemony is the root cause of maritime and air security risks."
China respects the freedom of navigation and overflight to which all countries are entitled under international law, but opposes any practice of undermining China's sovereignty and security under the pretext of navigation and overflight freedom, he said.
"The Chinese military responded to the situation in accordance with laws and regulations. These actions are completely professional, lawful and justified," the spokesperson said.