China urges AUKUS to refrain from turning Asia Pacific region into arms race arena
People's Daily app
1686055378000
China on Tuesday urged the Australia UK and US (AUKUS) alliance to stop nuclear submarine cooperation and refrain from turning the Asia-Pacific region into an arms race arena.

Wang Wenbin, a spokesperson for China's Ministry of Foreign Affairs, made the remarks during a routine press briefing in Beijing after Cambodian Prime Minister Samdech Techo Hun Sen expressed concerns over the AUKUS alliance, citing the impact it could have on the Association of Southeast Asian Nations (ASEAN).
The Cambodian leader said Monday that AUKUS was a "starting point of a very dangerous arms race" and nuclear-powered submarines were a concern for ASEAN countries as the association is a nuclear weapon-free zone.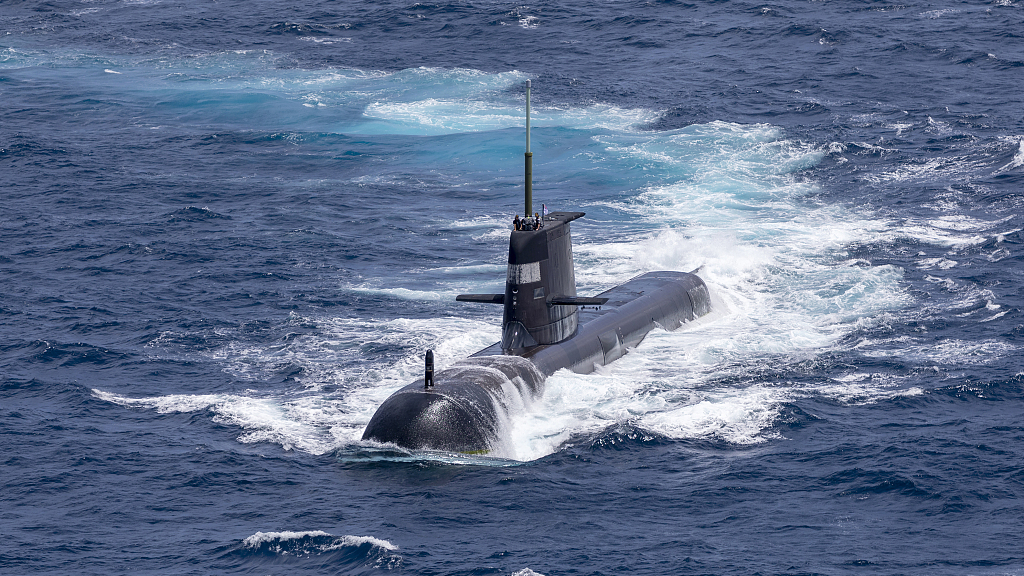 Prime Minister Hun Sen's remarks reflected the general concerns of countries in the region including ASEAN countries, Wang said.

"International arms control experts estimate that the weapons-grade nuclear materials that the US and the UK intend to transfer to Australia can be used to manufacture as many as 64 to 80 nuclear weapons," the ministry spokesperson said.
"If the three countries are set on advancing their nuclear submarine cooperation, it is bound to deal an irreversible heavy blow to the integrity, efficacy and authority of the international nuclear non-proliferation system and trigger similar behavior in other non-nuclear-weapon states, thus turning the region into an arena of arms race," he warned.
"We once again urge the US, the UK and Australia to pay due attention to the concerns of the international community, stop nuclear submarine cooperation and other nuclear proliferation practices, stop engaging in double standards and other actions that undermine the international nuclear non-proliferation system, and refrain from brewing storms over the Pacific Ocean," said Wang.