Pompeo's 'lying diplomacy' has caused unprecedented damage to international relations: Chinese FM
People's Daily app
1610106196000
US Secretary of State Pompeo's "lying diplomacy" has caused unprecedented damage on US relations with other countries, Ministry of Foreign Affairs spokesperson Hua Chunying said at news briefing on Friday.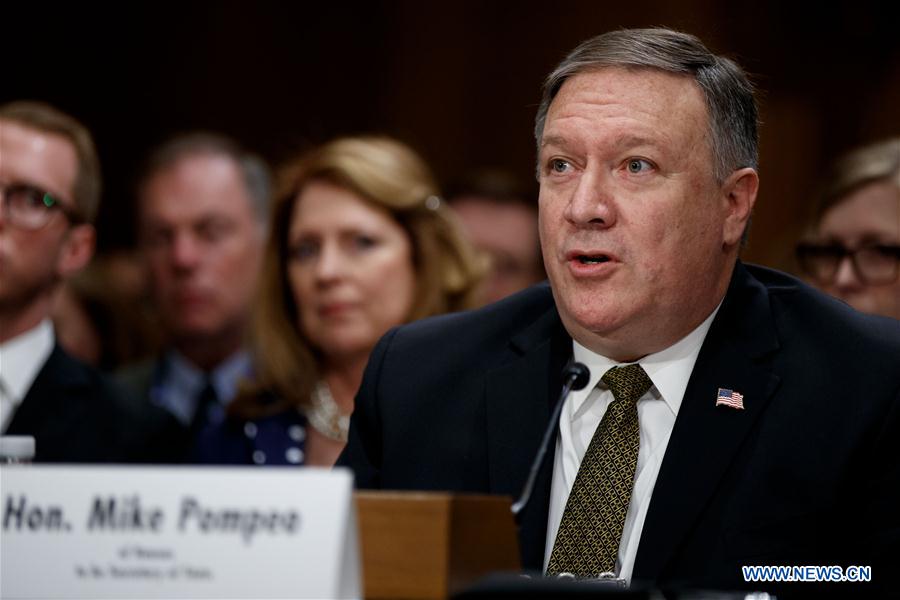 "During his tenure, using lying diplomacy Pompeo has caused much more damage to the relations between the US and other countries as well as its image and reputation than any previous administration, which is the consensus of the international community and the American people," Hua said.
Pompeo alleged on his Twitter account that the US government has released more information than any previous administration about the Communist Party of China's threats to the American people and American companies.
The US has been undermining multilateral cooperation and has so far withdrawn from more than 10 international treaties and organizations, Hua said.
The US refused to ratify the Kyoto Protocol and withdrew from the Paris Agreement, Hua noted. The US also withdrew from the Comprehensive Agreement on the Iranian Nuclear Issue and the Intermediate-Range Nuclear Forces Treaty.
The US withdrew from signing the Arms Trade Treaty, withdrew from the Open Skies Treaty and negatively treated an extension of the New Strategic Arms Reduction Treaty, she said.
"At a critical moment when the international community is united to fight the epidemic, the US announced its withdrawal from the WHO," Hua said.
Facts have proved that the US itself is the biggest destabilizing factor threatening global peace and security, Hua said.
"Pompeo and his like suppressed China unscrupulously for their own interest and deliberately undermined China-US relations," Hua said.
(Compiled by Liu Kechen)