China CDC: Virus strain from Beijing cluster different from the one in Wuhan
The ongoing coronavirus cluster in Beijing was not caused by animal-to-human transmission, the Chinese Center for Disease Control and Prevention (CDC) said in a report published on Friday.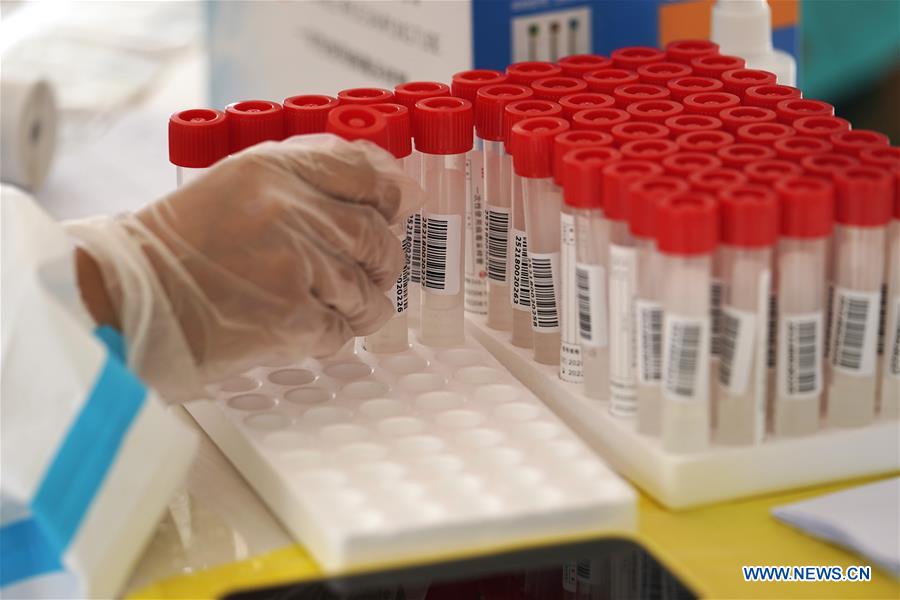 A medical worker arranges swab samples collected at a nucleic acid testing site in Shoupakou South Street of Xicheng District, Beijing, capital of China, June 24, 2020. (Photo: Xinhua)
"It is presumed to be mainly direct contact between people and/or indirect contact through the surface of contaminated objects," the CDC report said.
It also claimed the local outbreak was not caused by the same virus strains from Wuhan City, the once epicenter of coronavirus epidemic in China, nor the one spread in Beijing's domestic cases before April.
Genetic analysis from three virus samples showed that virus in Beijing cluster relates to European strain, the reported said, adding the virus is "older" than the one that's prevailing in Europe.
Last week, the World Health Organization (WHO) also confirmed the coronavirus from Beijing's new local cluster is closely related to the European strain after China shared the gene sequence data of the virus.
The Beijing cluster first emerged on June 11, which has led to a total of 280 local infections in 15 days, raising the alarm for the Chinese capital.