Podcast: Story in the Story (2/17/2020 Mon.)
People's Daily app
1581876834000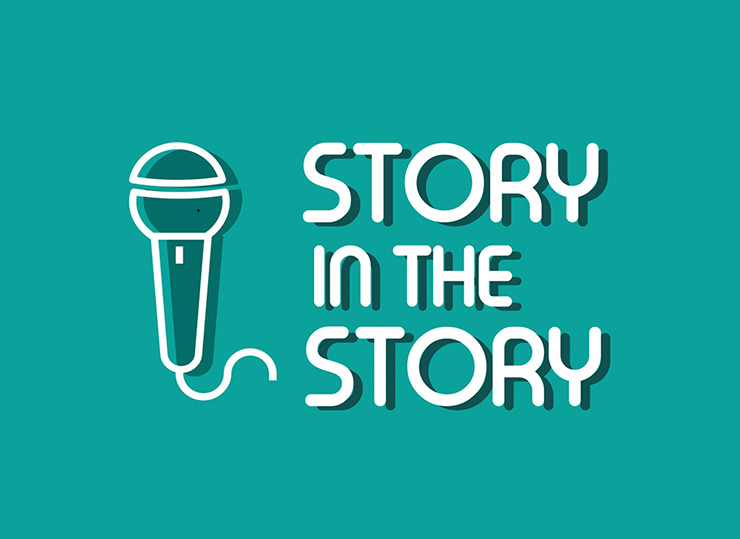 From the People's Daily App.
This is Story in the Story.
Known for their medicinal qualities, goji products are expanding into growing local and global markets.
Goji, used as a healthcare supplement and an ingredient in traditional Chinese medicine, has traditionally been grown in Ningxia, the major production area of the berry in China.
In recent years, with a booming health products market driven by the rising number of middle class and young people, Ningxia's goji industry has been upgrading operations with sophisticated management and planting methods, and the development of new products.
Goji producers have developed more than 100 food, medical and cosmetic products based on the berry, including beverages, wines, sauces, vegetable oil and tea, according to the center.
Today's Story in the Story looks at how the goji industry has grown to the point where now a range of products based on the berry are being exported overseas.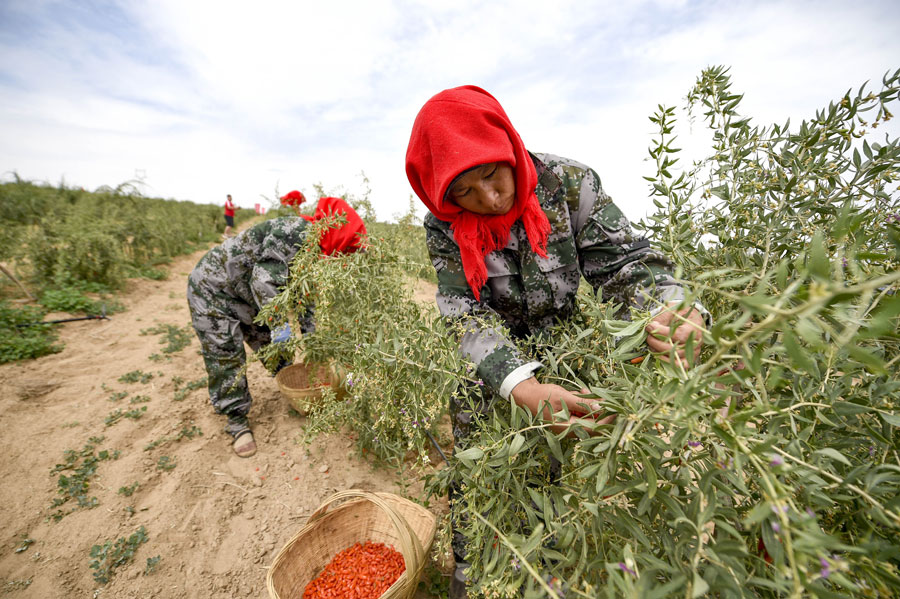 Workers pick goji berries at a plantation in Wuzhong, Ningxia Hui autonomous region. (Photo: Xinhua)
"Goji has traditionally been regarded as a good health supplement by Chinese people. Almost everywhere we can see people carrying a glass of water boiled with dried goji berries," said Jia Dengqi, head of the Zhongning International Goji Trade Center, in Zhongning county.
"Demand for goji has been rising and we have seen increasing numbers of buyers from overseas including Japan, the United States and Europe."
Zhongning is where goji originated, and berries produced in the area reputedly have the best healthcare benefits, such as boosting energy and protecting eyesight.
"Compared with goji produced in other areas, goji produced in Zhongning contains less sugar, so it is lighter and tastes slightly bitter," Jia said.
Hao Xiangfeng, chairman of Bairuiyuan, a leading producer of goji in Yinchuan, said their market research showed there was a potentially huge youth market for goji.
"Traditionally, elderly people use goji as a supplement in porridge or wine," he said. "But this method of goji consumption may not appeal to younger people."
To attract younger customers, the company has developed new products in recent years, including freshly preserved goji, so people can eat it as a snack, and tea made of goji leaves, he said.
Zhou Jiaqi, president of the Zhongning Goji Industrial Association, said new technologies were being studied to improve the quality of goji.
"With big data technologies, farmers will be guided in goji production, including finding the best time to plant, removing pests and when to harvest," he said.
"Production and sale of goji will not be based on experience, but on data."
An aerial view of workers picking goji berries at a plantation in Wuzhong, NIngxia. (Photo: Xinhua)
Despite the rapid advances in goji production, there are still challenges ahead for the industry such as improving the quality of the product.
The Ningxia Goji Industry Development Center believes there needs to be a compromise between improving the quality of the product and ensuring the healthy growth of the industry.
The use of chemical pesticides remains the primary pest control method, but many believe more efforts should be made to promote the use of biological pesticides. The problem is they cost more and take more time to have an effect.
A major obstacle to the development of the industry in Ningxia, and the rest of the country, is the lack of a national standard for pesticide residue levels in dried goji, which also hampers export of the berries, said Zhang Rong, from the Ningxia Academy of Agricultural and Forestry Sciences.
The Ministry of Agriculture and Rural Affairs is formulating a national standard that will set residue limits for commonly used pesticides for goji berries. But time is needed for the standard to be finalized, said Zhang.
Jia, head of the goji trade center, said although China is a major producer of the berry, many domestic producers lack the ability to develop higher-end products, such as nutritional extracts, that would bring more profit.
"As far as I know, many domestic institutes are intensifying research and development of new products sourced from goji that cater to the market," he said.
"I believe domestic producers will make great progress in processing goji within the next three to five years."
(Produced by Nancy Yan Xu, Brian Lowe, Lance Crayon and Paris Yelu Xu. Music by: bensound.com. Text from China Daily.)