Three things about Hong Kong's 2019 district council elections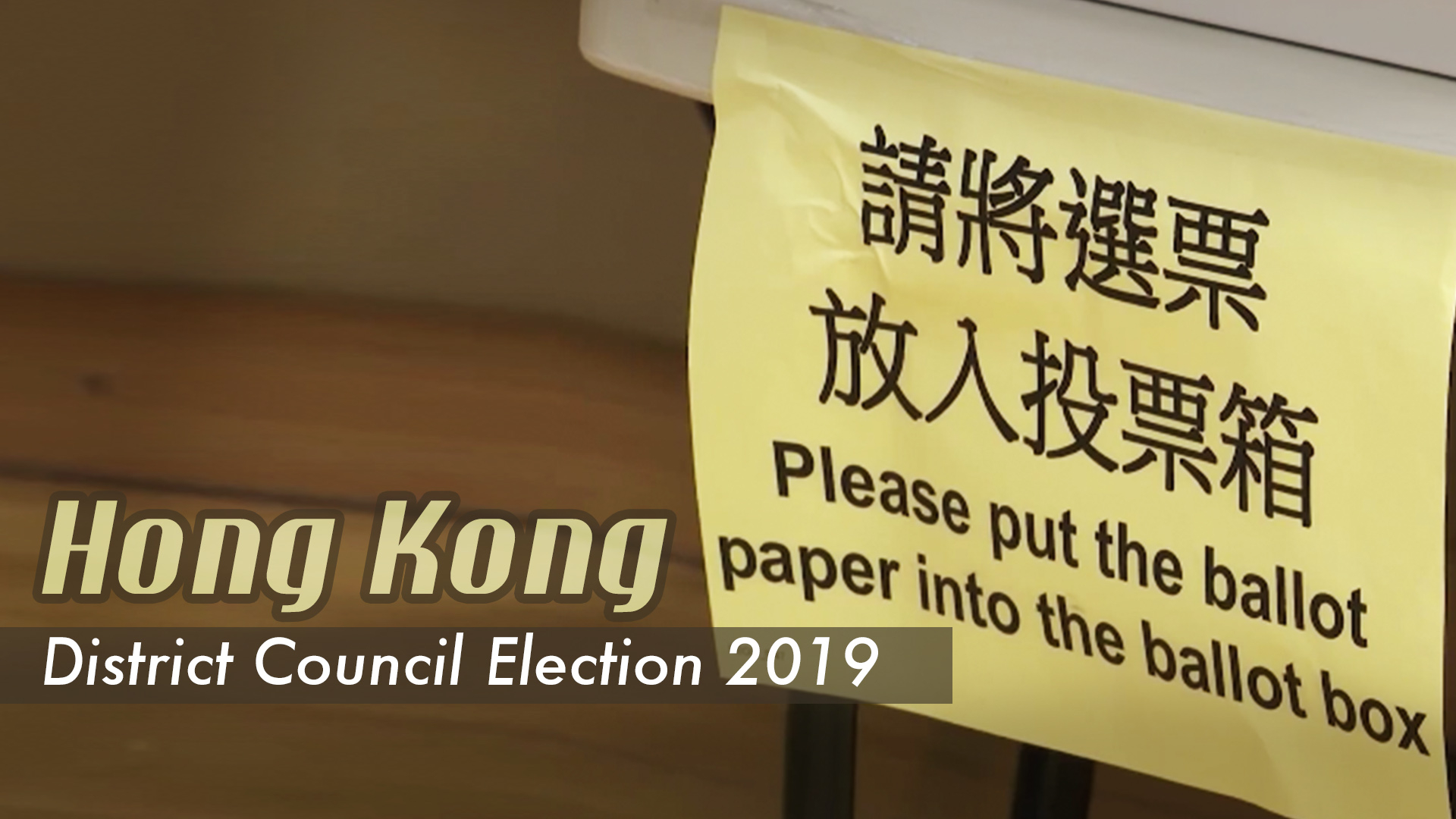 (Photo: CGTN)
Voters in Hong Kong are expected to cast ballots on Sunday in district council elections, the first citywide polls since mass protests broke out in June.
The elections, held every four years, are in the spotlight in 2019 as escalating violent protests have almost paralyzed the Asian financial hub.
Ahead of the polls, here are some basic facts and figures to help you navigate the elections.
How do the elections work?
Serving as a tie between the public and the government, the district councils are consultative bodies, typically concerned with local issues like bus routes and community facilities.
Among the seats, 452 are elected by voters while 27 others are ex-officio members who are rural committee chairmen in the New Territories.
Pro-establishment parties currently dominate the district councils, with 68 percent of all the seats. However, in this year's election, more than 500 of the 1,090 candidates are from opposition parties.
Why does it matter?
The elections will be the first in Hong Kong since mass violent protests sparked by a fugitive bill erupted in June.
Expected to be particularly competitive, the elections will see all 452 seats contested for the first time with the number of candidates also breaking the record. In the last election, in 2015, 68 seats were uncontested.
Although district council members have no decision-making power over government policies, they can still help decide the makeup of a committee which will choose the chief executive.
The 1,200-member election committee will include 117 district councilors. And in the Legislative Council, Hong Kong's lawmaking body, six members come from the district councils.
Will polls be canceled or postponed?
The unrest in the city has raised speculation that Sunday's elections could be postponed.
To hold the elections on time, "violence and intimidation must be stopped," said Chief Executive Carrie Lam ahead of the elections.
Patrick Nip, secretary for constitutional and mainland affairs of the HKSAR government, broke down three factors that are important to guarantee a safe and orderly election.
"First, to stop violence; Second, tunnels and major roads must not be blocked. Third, transport facilities must not be vandalized."