Villager guards fragile section of Great Wall
People's Daily app
1600262671000
Jia Liancheng is a full-time ranger on the Great Wall in Huairou District, approximately 70 kilometers from downtown Beijing.
Jia is a native of Dazhengyu village, Bohai township, at the foot of the Great Wall. He remembers during his childhood following adults up the wall to take bricks home and build houses, pigsties and chicken coops.
Later as an adult surveying the damage, his heart ached.
So when in May 2019 the township authorities advertised for full-time protectors of the Great Wall for a salary of 2,200 yuan ($325), Jia was first to sign up.
Jia's wife thought he was crazy to quit his carpentry job with a monthly salary of 3,000 yuan.
But she relented eventually to Jia's argument that protecting cultural relics was a more meaningful occupation.
Jia's day job is now patrolling the Wall, collecting fallen brickbats, intercepting tourists and collecting trash.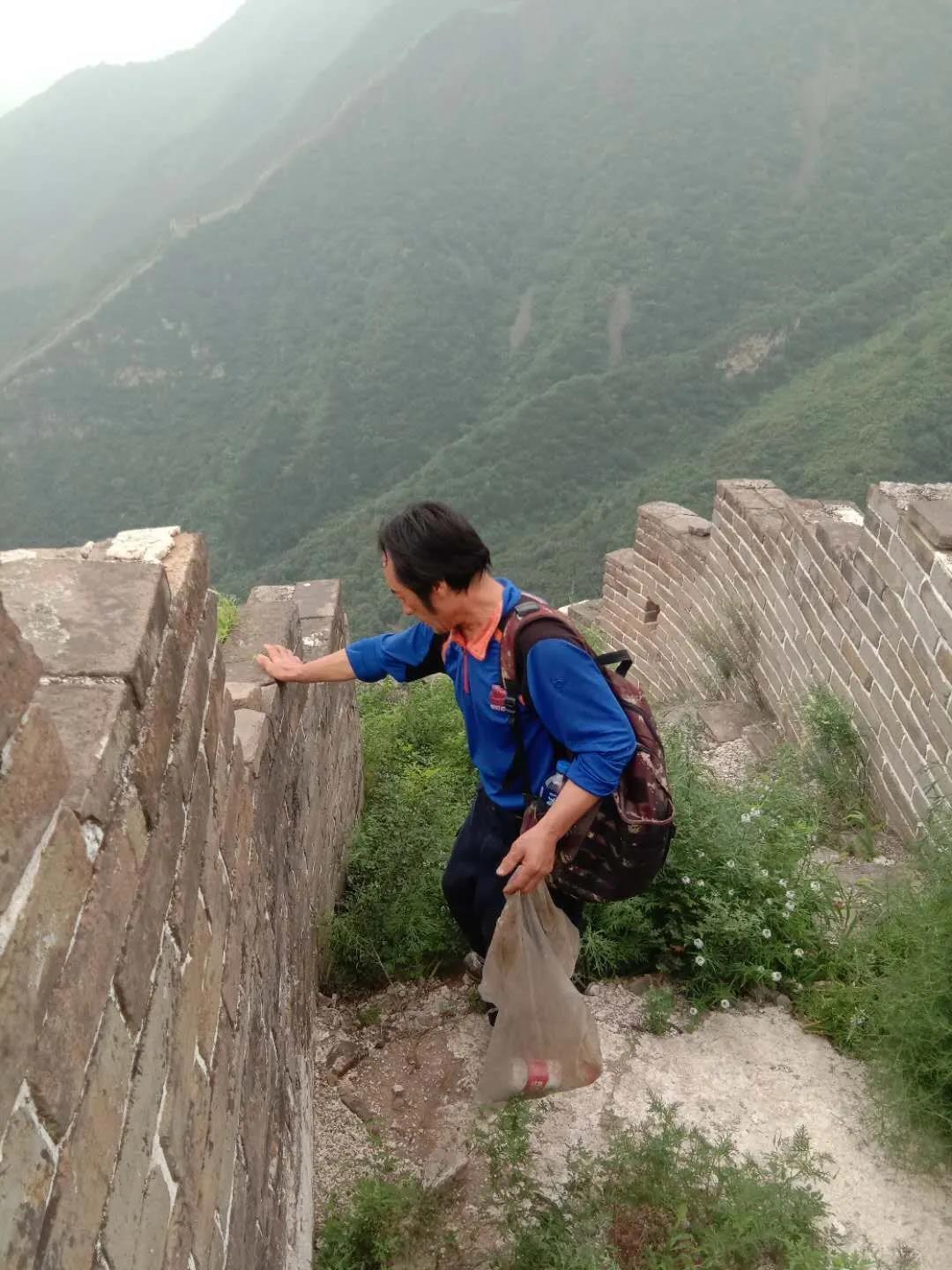 Jia Liancheng collects garbage on the Great Wall.
Hot & cold
The Niujiaobian-Xidadou section is about 3.5 kilometers and not open to tourists.
A one-way trip takes seven hours to walk.
Jia is required to patrol the section twice a week. He patrols five days a week: setting off 5 am and heading back down at 6 pm, in baking heat or falling snow.
He wears out shoes in 3-4 months.
"Other people pay for exercise," Jia says, "but what a marvelous thing for me to make money while exercising!"
Tourist security
On a good day standing 1,000 meters above sea level, the Xidalou section of the Great Wall affords a decent view of the distant skyscrapers of Beijing.
The wildness of the Wall makes for adventurous temptations.
A key aspect of Jia's job is halting would-be mountaineers from assailing the Wall.
Each time he patiently explains the regulations, the damage and the dangers of human encroachment.
He directs the wanderers back to those locations that are open to tourists.
Some try to bribe him. Without luck.
In the past year, Jia and his team have discouraged more than 5,000 tourists from entering the area they are guarding.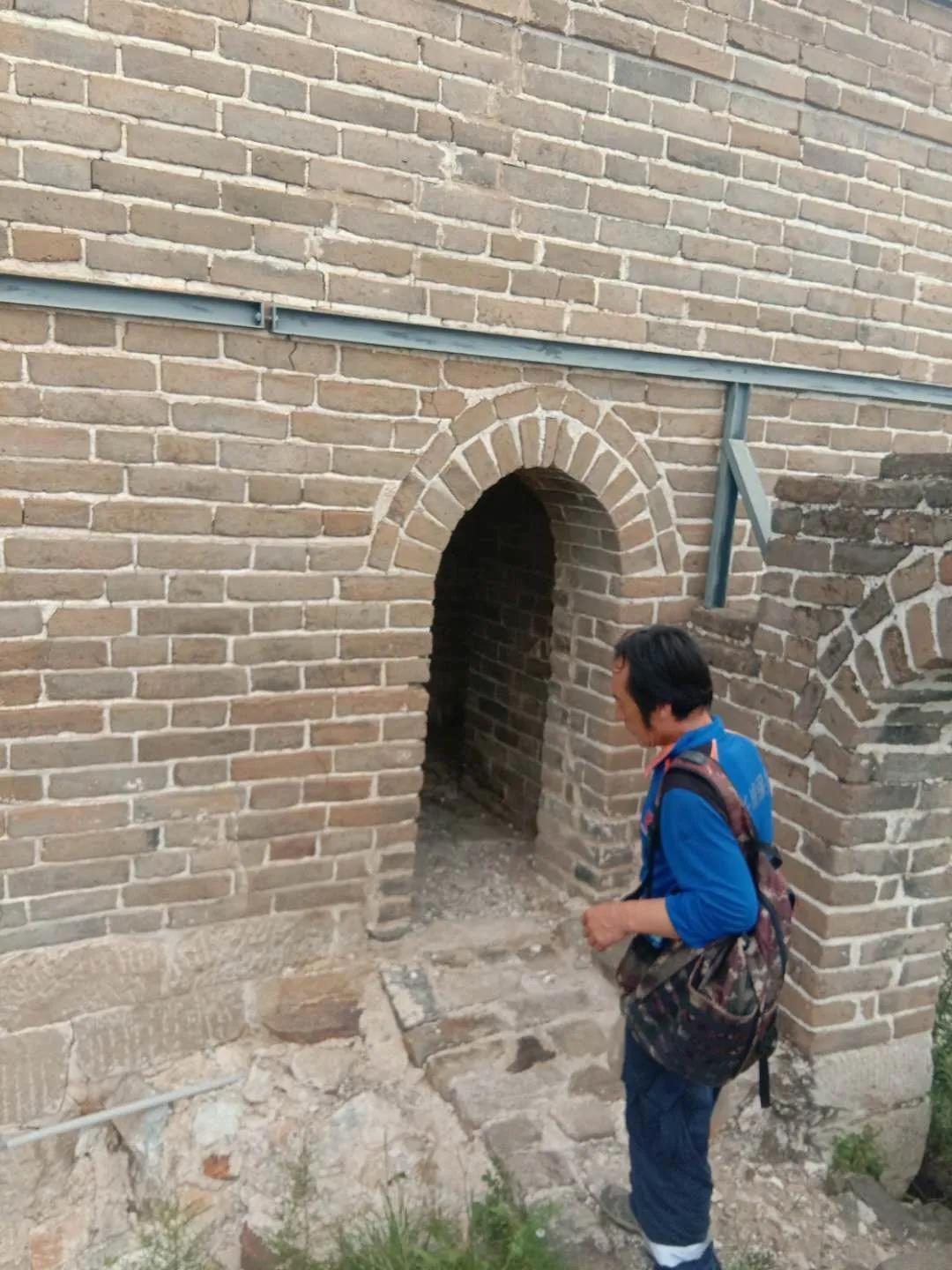 Jia inspects the Great Wall (Photos: China Cultural Relics Weekly)
Through their efforts, the Wall is better protected and trash is a thing of the past.
Jia lately has been attending courses to learn more about the history and culture of the Great Wall.
"I was born and raised here," he says. "Not only should I present a well-protected Great Wall to our descendants but also share its stories with them."
(Translated by Liu Luolin; Edited by Huang Jingjing. Source: China Cultural Relics Weekly)