Chinese Embassy condemns UK government response to China security report
People's Daily app
1694787970000
A UK Parliamentary security committee report made groundless accusations and fabricated facts to smear China, the Chinese Embassy in the UK said in an online press release on its website on Friday.
​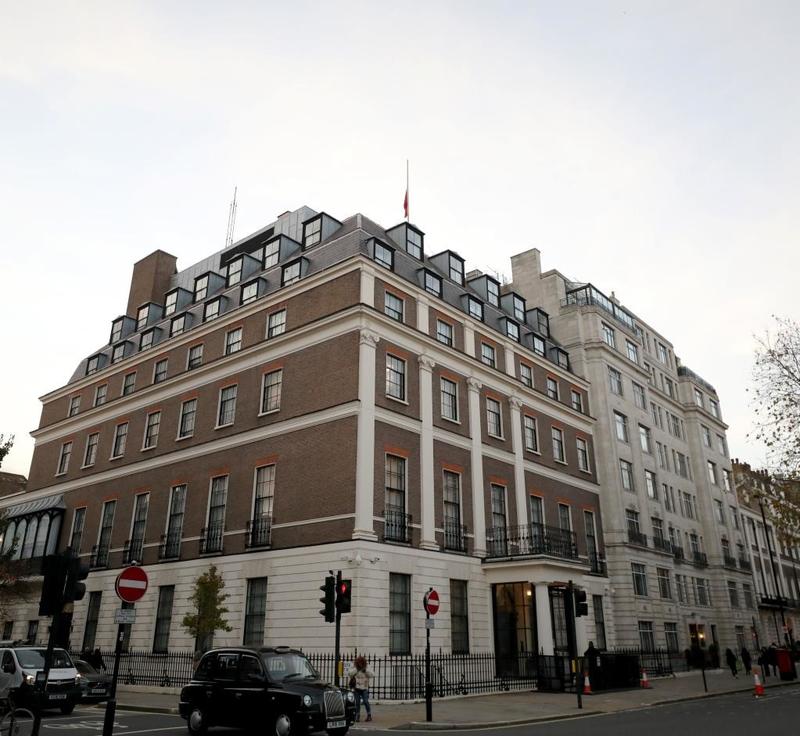 This file photo taken on Nov 30, 2022 shows the Chinese Embassy in London. (File photo: Xinhua)
"The UK government's response to such a false report, which has no factual basis at all, is sheer political manipulation," an embassy spokesperson was quoted as saying. The spokesperson was not named.
"China firmly opposes and strongly condemns it," the release reads. "China has always adhered to the principle of non-interference in each other's internal affairs in our foreign policy."
The UK government Thursday issued a response to the Parliamentary Intelligence and Security Committee report on China, which was published in July.
That report "continued to hype up China's intelligence collection in the UK and its attempt to penetrate the UK and interfere in the UK's democracy, and expressed concern about the cyber threat from China," the embassy press release reads.
"We have no need or interest whatsoever in engaging in intelligence collection or so-called 'penetration' or 'interference' in the UK," the spokesperson was quoted as saying. "China is a staunch defender of cybersecurity and one of the major victims of cyber espionage and attacks.
"The UK's hype up of the so-called 'cyber threat' from China is a typical example of a thief crying 'catch thief!'"
The spokesperson urged the UK to "respect objective facts, stop political manipulation, stop spreading rumors against China, and stop creating obstacles to the development of China-UK relations."
UK government's support for the China report would make it a laughing stock and cause serious damage to its international credibility, the spokesperson was quoted as saying.