Trump to meet with trade officials to mull car tariffs
WASHINGTON, Nov. 12 (Xinhua) -- US President Donald Trump will convene his trade team Tuesday to discuss potential imposition of tariffs on imported vehicles, US media reported Monday citing anonymous sources.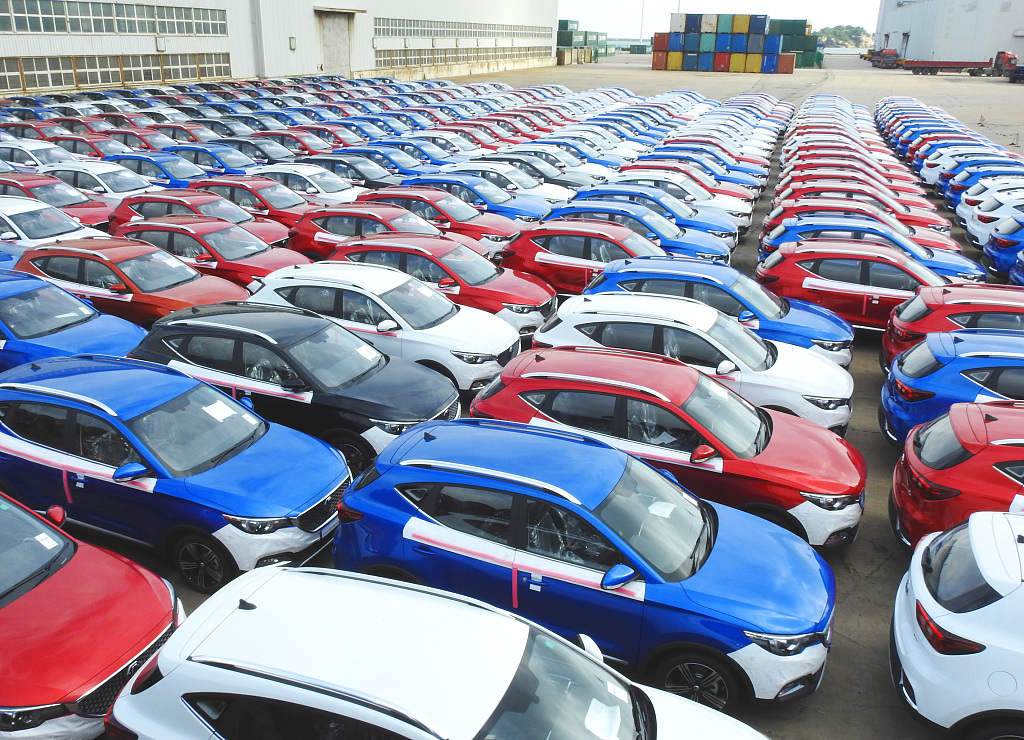 (Photo: VCG)
The latest development came against the backdrop of an investigation launched in May by the US Commerce Department into possible national security threats brought about by auto imports. The department is due in February 2019 to report to the president on its findings.
If the Commerce Department determines that imported cars and car parts put US national security at risk, import duties may be levied on the ground of section 232 of the 1962 Trade Expansion Act, the same legal document Trump referenced to impose steel and aluminum tariffs against US trading partners.
Although Trump has repeatedly threatened to impose a 25-percent tariff on imported vehicles, irking major auto exporters to the US market such as the European Union (EU), Japan and Mexico, a Bloomberg report said there is no indication Trump will make a final decision anytime soon.
The United States and the EU agreed in July to avoid additional tariffs while both sides work to reduce tariffs and lower non-tariff barriers for industrial goods traded in between, but Brussels hinted that the truce may not last long.
"We had achieved that there will not be a new trade conflict over the summer months until the end of the year, particularly with regard to car tariffs," European Commission President Jean-Claude Juncker, who held the July meeting with Trump in Washington, said in a speech in Berlin on Monday.
Prior to the July talks, the EU had prepared retaliatory measures should negotiations falter.
"If the US would impose these car tariffs, that would be very unfortunate, but we are preparing together with our member states a list of rebalancing measures as well," European Commissioner for Trade Cecilia Malmstrom said at the time. Malmstrom is heading to Washington for talks with US Trade Representative Robert Lighthizer this week.
According to a study by the Peterson Institute for International Economics, a Washington-based think tank, if the Trump administration implements the proposed auto tariffs, a US consumer will have to pay additional prices ranging from 1,400 US dollars to 7,000 US dollars for new best-selling car models.