Israel boosts forces near Gaza following deadly clash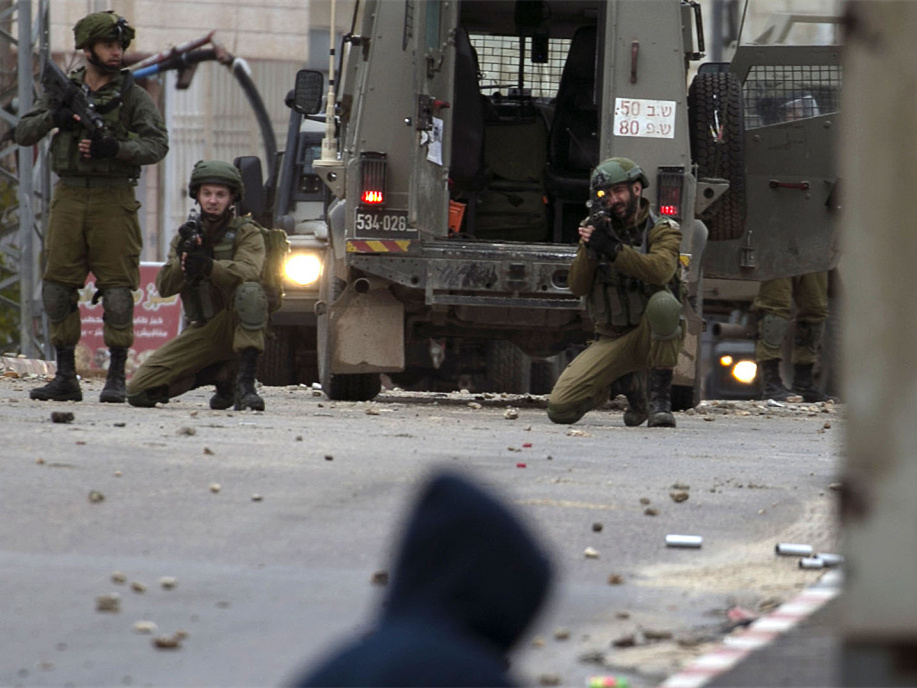 Israeli forces clash with Palestinian youths during a military operation in Jenin, in the north of the occupied West Bank, on January 18, 2018. A Palestinian was killed during clashes with Israeli forces in Jenin, the Palestinian health ministry announced. Israel's Shin Beth security services said shots were fired during a raid by border guards to capture the alleged perpetrators of an attack earlier this month in which a rabbi was shot dead. (File photo: VCG)
JERUSALEM, Nov. 12 (Xinhua) -- Israel's military increased its forces along the Gaza border on Monday morning, a day after an Israeli officer and seven Gaza militants were killed in a clash in Gaza.
"The IDF (Israel Defense Forces) has reinforced its troops in the Southern Command and is prepared to operate forcefully if necessary," a military spokesperson warned in a statement.
The recent escalation started on Sunday night, when an Israeli force was caught on a special mission inside the Gaza Strip, according to Hamas, a Palestinian group that runs Gaza. Hamas' military wing opened fire, killing an Israeli officer.
The move prompted Israeli aircraft to fly to the area to back up the force on the ground. In the massive airstrikes that ensued, seven Palestinians were killed, Hamas and Gaza health officials said.
Israel's military provided few details on the incident, saying only that "during an IDF's Special Forces operational activity in the Gaza Strip, an exchange of fire evolved."
The statement said that during the activity, an officer, identified only by his rank and first name initial, Lieutenant Colonel M., was killed. Another officer was moderately injured.
Israel's Chief of the General Staff Gadi Eisenkot said in a statement that an "IDF Special Force operated tonight in a very meaningful operation to Israel's security."
According to Eisenkot, the force and Air Force troops "fought a brave battle calmly and heroically. I salute our troops. The IDF owes Lt. Col. M. more than we can say. I embrace his family and wish the injured officer a quick recovery."
In an apparent retaliation, Gaza militants fired rockets towards southern Israel. By early morning hours, 17 launches were identified, a military spokesperson said, adding that the Iron Dome aerial defense system intercepted three launches. The other rockets fell in open fields, causing no injuries.
Tensions in the region were still high on Monday morning, with schools canceled for students in southern Israel for security reasons.
The railway line between the southern cities of Ashkelon and Sderot was closed, "in accordance with the situation assessment," the army said, calling on the residents of the south "to follow the safety instructions provided."
Israeli Prime Minister Benjamin Netanyahu cut short his trip to Paris and returned overnight, according to a statement from his office.
At a news conference in Paris on Sunday, Netanyahu defended his decision to move toward an unofficial cease-fire with Hamas.
He also warned that if calm along the border will not be kept, "we will act with maximum power."
The sudden burst of violence potentially shattered hopes for a long-term agreement between Israel and Hamas. Egyptian and the United Nations officials have been working to broker a deal that will restore calm in exchange for easing the crippling blockade, which Israel has imposed on the Gaza Strip since 2007.