US 2020 election cycle most expensive ever: report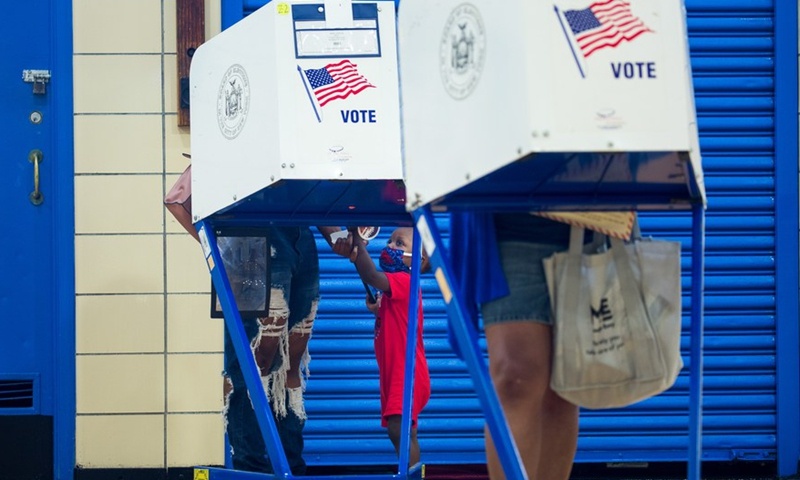 Though there are three weeks ahead of the Nov 3 Election Day, candidates, outside groups and political parties have already spent more money on the 2020 election cycle than on any previous one, according to an estimate from the Center for Responsive Politics (CRP).
Reviews of Federal Election Commission data, state-level spending and planned television advertising show total spending has already eclipsed the 7 billion US dollars spent on the 2016 elections, said a report by The Hill on Thursday.
By the end of the year, the total spending on federal elections alone is likely to near 11 billion dollars, said the report.
President Donald Trump and his Democratic rival Joe Biden as well as their various allies are likely to spend more than 5.1 billion dollars fighting for the White House, the CRP projects, more than double the cost of the 2016 contest and nearly 2 billion more than the most expensive presidential race ever in 2008.
"The 2018 election smashed fundraising records for midterms, and 2020 is going to absolutely crush anything we've ever seen -- or imagined -- before," Sheila Krumholz, chief of CRP, said in a statement.
"This is already the most expensive presidential election in history and there are still months of election spending to account for," Krumholz said.
Trump's campaign had raised nearly half a billion dollars through the end of August, and the Republican National Committee and various joint fundraising committees have piled on hundreds of millions more, said the report.
Biden's campaign and the Democratic National Committee raised 383 million dollars in September alone, topping a record set in August of 364 million dollars.
Seven of the 10 most expensive US Senate contests ever are happening this year -- in North Carolina, Iowa, Arizona, Montana, Maine, South Carolina and Georgia, according to data collected by Advertising Analytics, a nonpartisan firm that keeps tabs on television and digital spending.
New records are being set at the state level, too, where interest groups and big donors are funding ballot measure campaigns to an unprecedented degree, said the report by The Hill.