Key US Senate Republican downplays chances of vote on new trade deal this year
The US Republican chairman of a Senate panel overseeing trade on Wednesday downplayed the chances that Congress would have a vote on the U.S.-Mexico-Canada Agreement (USMCA) this year.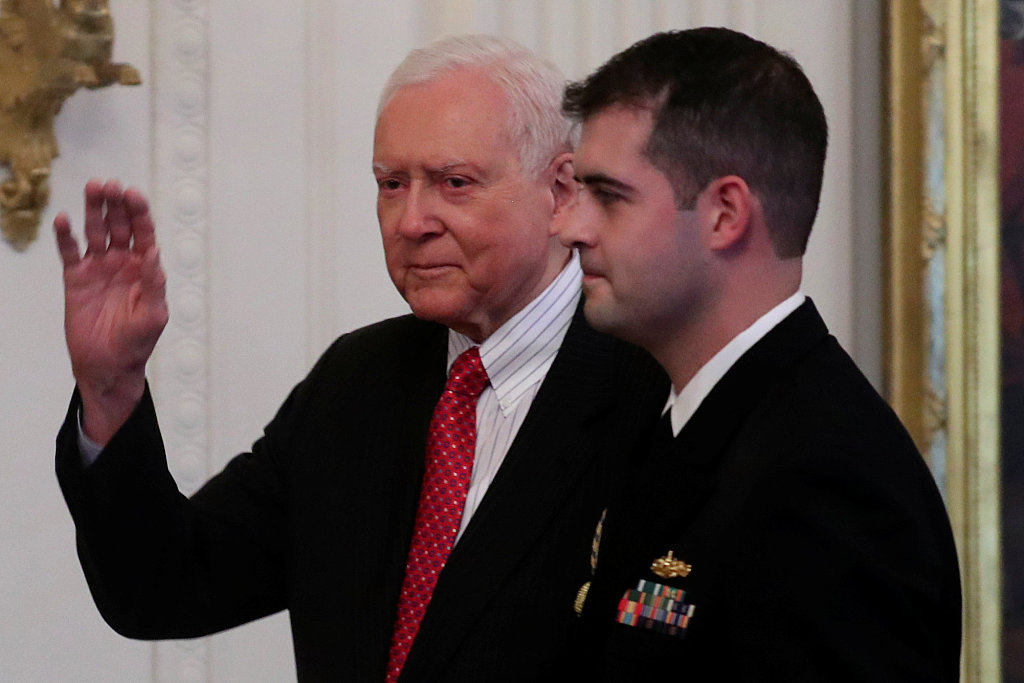 Orrin Hatch (Photo: VCG)
"This year is not realistic, but I look forward to continuing consultations with the Trump administration," said Senate Finance Committee Chairman Orrin Hatch, adding that members were still reviewing the text of the new North American trade deal.
Hatch's remarks came after a group of 12 Republican senators on Tuesday urged the Trump administration to send a draft implementing legislation for the deal to Congress as soon as possible.
"We are concerned that if the Administration waits until next year to send to Congress a draft implementing bill, passage of the USMCA as negotiated will become significantly more difficult," the senators wrote in a letter to the White House.
Democrats, who will take control of the House of Representatives next year, have sought revisions to the USMCA, arguing that the trade pact lacked a strong enough enforcement mechanism to ensure a reasonable wage for Mexican workers.
New Jersey Democratic Representative Bill Pascrell said last week that there should be "not only changes in the legislation but more enforcement" for the trade deal to pass the House.
"It is still possible for the current Congress to consider and vote on the USMCA before the end of the 115th Congress," the Republican senators said in the letter, believing the USMCA could win a majority of votes in the House and the Senate this year.
But Senate Majority Leader Mitch McConnell hasn't shown interest in considering the trade deal before the end of the year, according to Bloomberg News.
The USMCA, is scheduled to be signed by the United States, Mexico and Canada before the end of November. It still requires approval from lawmakers in the three countries before ratification and replacing the 24-year-old North American Free Trade Agreement (NAFTA).