Thailand to burn 15,000kg of seized drugs
People's Daily app
1529994311000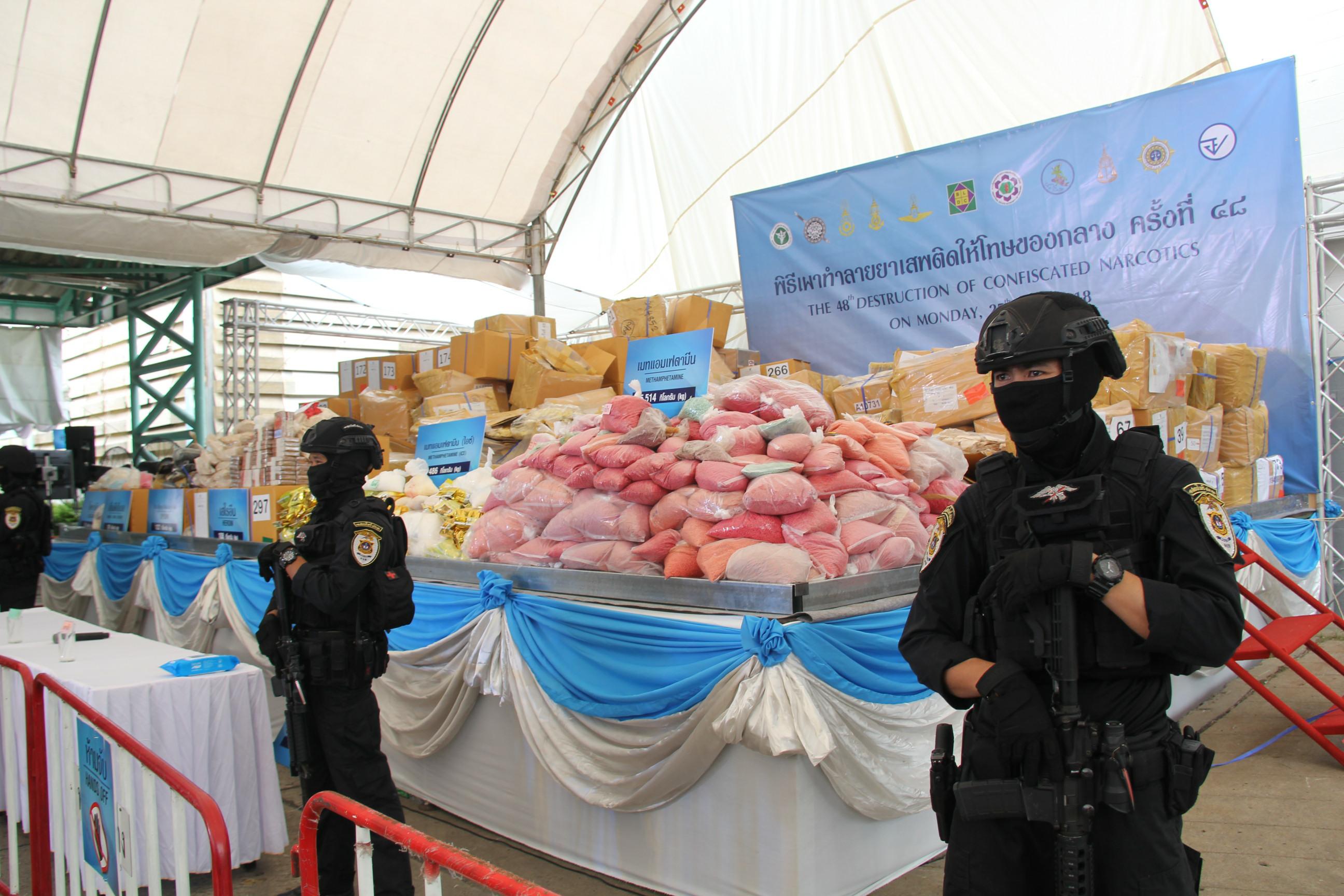 (Photos: Sun Guangyong/People's Daily)
Bangkok (People's Daily) – Thailand's anti-drug officials will incinerate nearly 15,000 kilograms of confiscated narcotics to mark the International Day against Drug Abuse and Illicit Trafficking on Tuesday.
The drugs include 6,322 kilograms of illicit drugs such as methamphetamine pills, crystal meth and heroin, which were confiscated in 7,245 narcotic cases worth over 13.697 billion baht (around $420 million) in street value. Some 8,400 kilograms of marijuana and kratom will be destroyed as well.
All of the seized drugs will be destroyed using the pyrolytic incineration method at temperatures of 850 degrees Celsius and higher to ensure that the incineration will not pollute the surrounding environment, said the country's food and drug administrator.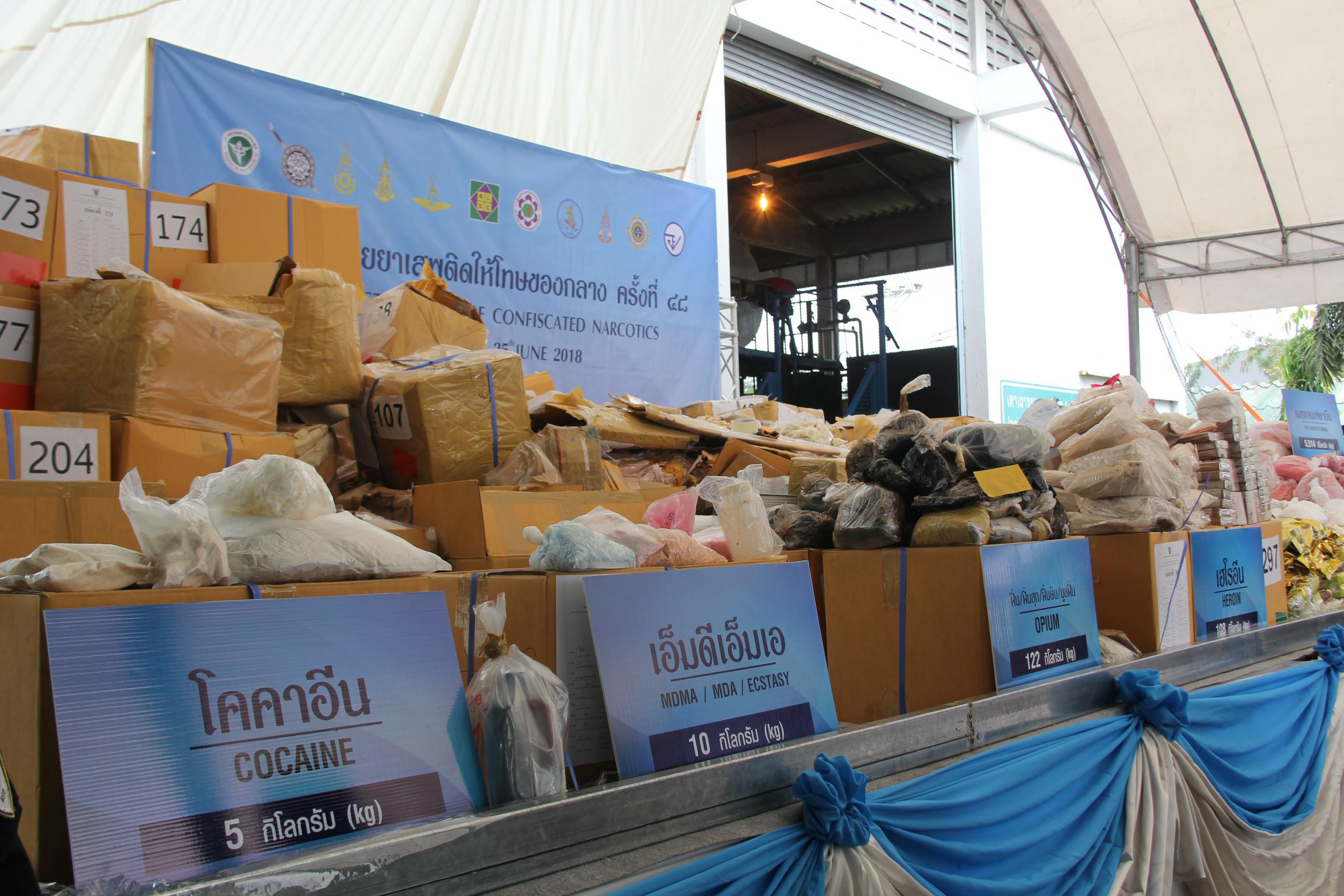 Over the past 40 years, Thailand has burned nearly 130,000 kilograms of narcotics to demonstrate its resolve in curbing the drug epidemic in the region.
Thawat Suntrajarn, Vice Minister of Public Health, said the ministry, together with relevant agencies, have integrated the rehabilitation system in order to ensure that drug addicts and users receive a comprehensive treatment in line with the government's policy on drug prevention and mitigation.
For the 2018 fiscal year, more than 208,350 drug addicts have been targeted for rehabilitation, including 123,850 people whom volunteered for rehab, 61,500 who were forced into rehab and 23,000 convicted addicts.