US House panel subpoenas full Mueller report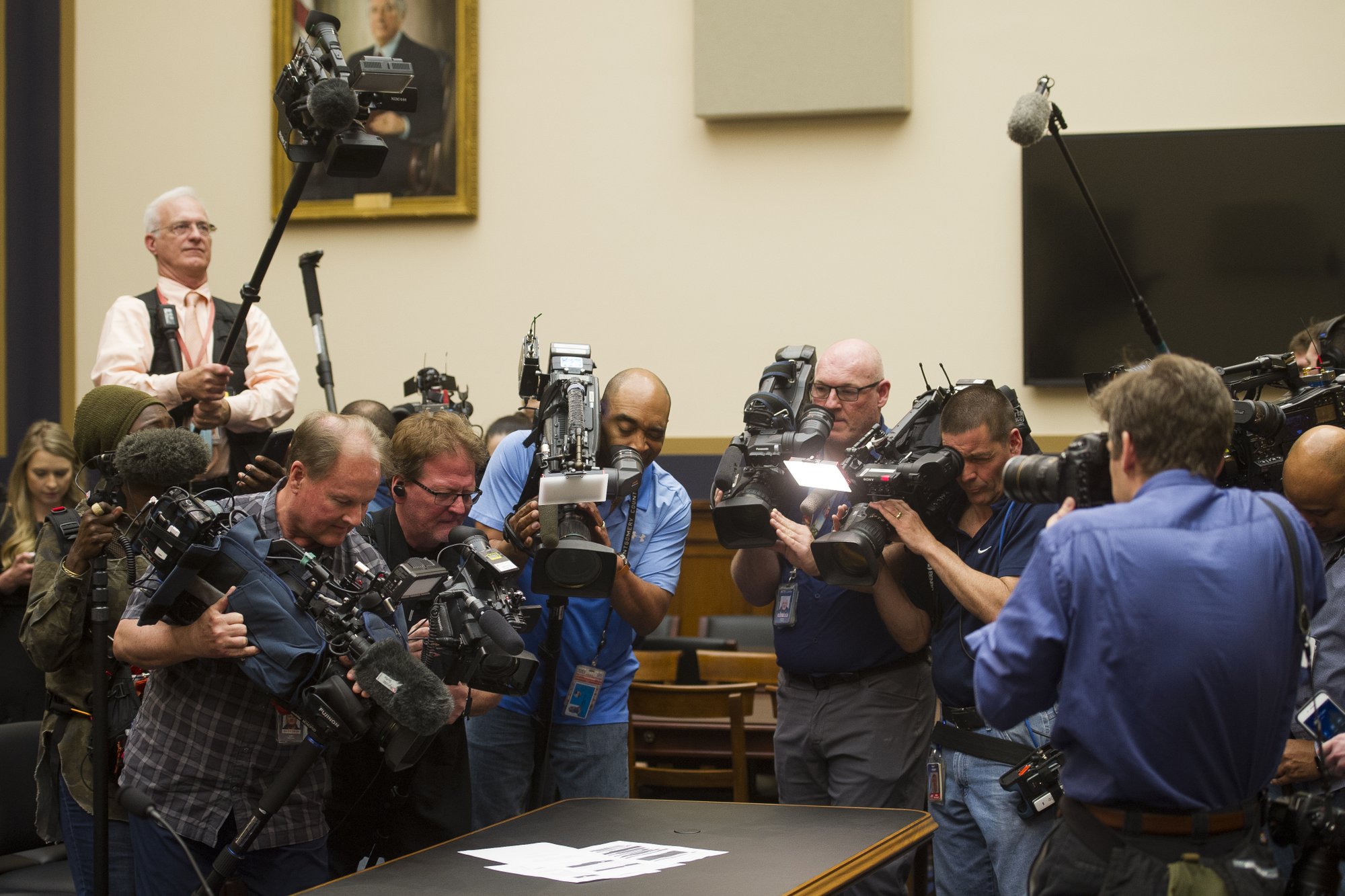 Photojournalists photograph four pages of report by special counsel Robert Mueller on the witness table in the House Intelligence Committee hearing room on Capitol Hill, in Washington, Thursday, April 18, 2019. (Photo: AP)
WASHINGTON, April 19 (Xinhua) -- The chairman of the House Judiciary Committee on Friday issued a subpoena for the full Mueller report, as it seeks to uncover more damning evidence against US President Donald Trump.
"I have issued a subpoena to the Department of Justice for the full version of the Mueller report and the underlying evidence," Democratic Congressman Jerrold Nadler said in a statement, while setting May 1 as the deadline.
The move came one day after the US Department of Justice released a redacted version of the report which was met with skepticism from the Democrats.
"I cannot accept any proposal which leaves most of Congress in the dark, as they grapple with their duties of legislation, oversight and constitutional accountability," Nadler said.
Doug Collins, a Republican member of the panel, criticized Nadler for issuing the subpoena, saying that the request was unreasonable.
"Today's subpoena is wildly overly broad. It commands the department to provide Congress with millions of records that would be plainly against the law to share because the vast majority of these documents came as a result of nearly 2,800 subpoenas from a grand jury that is still ongoing," Collins said.
The redacted Mueller report, 448 pages in length, was the result of a 22-month-long investigation into whether the Trump campaign had colluded with Russia during the 2016 presidential election, and if Trump, after his inauguration, obstructed efforts to probe the alleged collusion.
While the report was definitive in stating that there had been no collusion, it offered a murkier conclusion in regard to the obstruction allegations, listing and analyzing 10 episodes involving Trump but stopped short of suggesting a formal charge.
The Trump administration hailed the report as a major victory and Trump repeatedly touted on social media that he had been "completely exonerated," while his critics called for a further probe to be launched.