US Senator releases DNA test backing Native American ancestry: report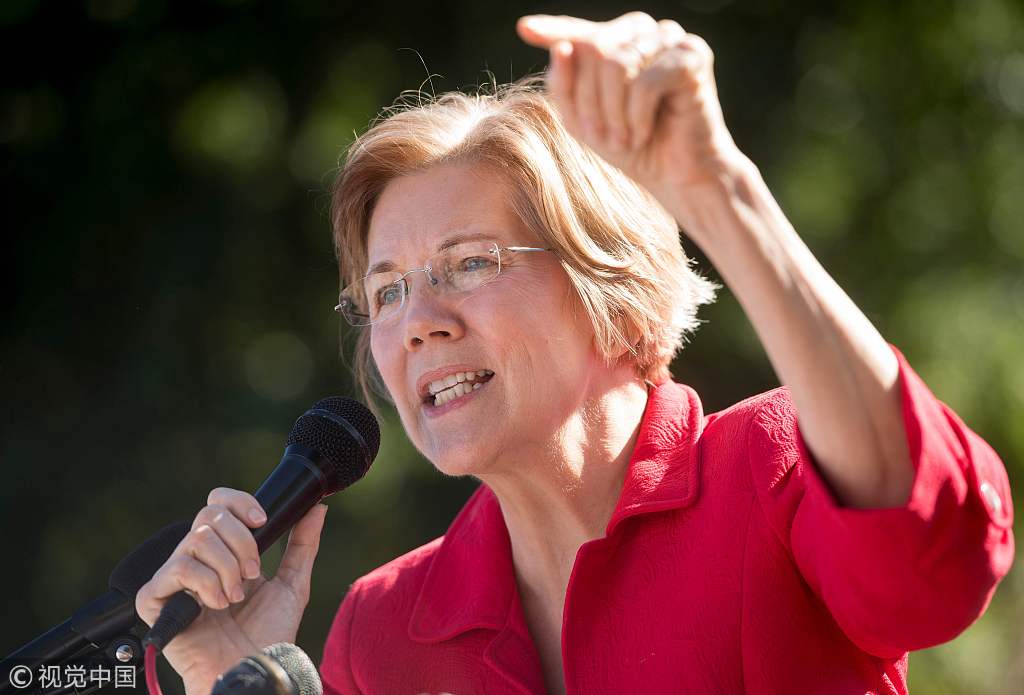 (File photo: VCG)
A US Senator seen as a top contender for the Democratic presidential nomination in 2020 has released a DNA test providing "strong evidence" that she has Native American ancestry after her claims had been mocked by Donald Trump, a report said Monday.
Elizabeth Warren, a leading voice from the left of her party, has been derisively called "Pocahontas" by the president and accused of lying about her heritage in order to gain advantages in her career including a plum teaching job at Harvard.
But an analysis of her DNA performed by Stanford University professor Carlos D. Bustamante concluded that while "the vast majority" of Warren's ancestry is European, "the results strongly support the existence of an unadmixed Native American ancestor," the Boston Globe reported.
Bustamente calculated that Warren's Native American ancestor appeared in her family tree "in the range of 6-10 generations ago."
The result appears to tie in with what Warren has said about her family lore of a great-great-great-grandmother who was at least partially Native American.
Warren, who was raised in Oklahoma but represents Massachusetts, was planning an elaborate rollout Monday of the results in order to dispel questions from Republican critics that have dogged her for years, the Globe said.
At a campaign-style rally in July Trump revived the attack in a challenge to Warren: "I will give you a million dollars to your favorite charity, paid for by Trump, if you take the test and it shows you're an Indian."
"I have a feeling she will say no," the US president added.
Warren's move is reminiscent of Barack Obama's decision in 2011 to release his long form birth certificate following years of haranguing led by Trump, who pushed the conspiracy theory that the nation's first black president was born in Kenya.