Bulgaria set to reject UN migration pact
Bulgaria said Monday it may join other countries such as the United States, Hungary and Austria in rejecting a United Nations pact aimed at better regulating worldwide migration.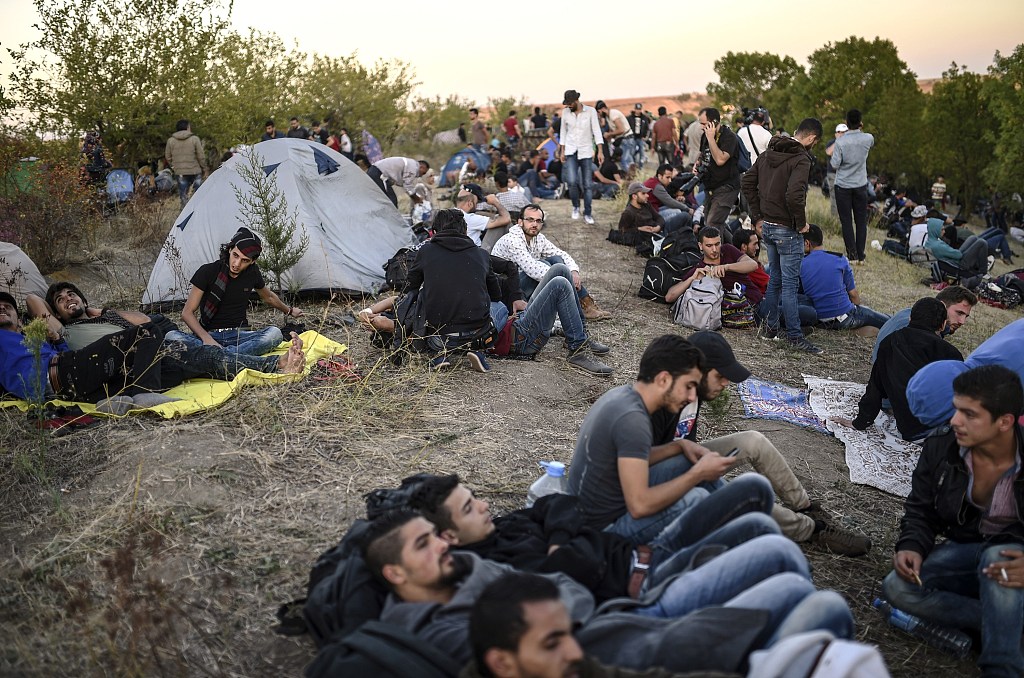 File photo: VCG
The Global Compact for Migration, aimed at boosting cooperation to address the world's growing number of migrants, is set to be adopted by the UN in December.
But Sofia looks set to decide not to sign it, said the deputy chairman of the ruling GERB party, Tsvetan Tsvetanov, following a meeting with junior coalition partners, the nationalist United Patriots group.
The non-binding pact lays down 23 objectives to open up legal migration and better manage migratory flows as the number of people on the move worldwide has increased to 250 million, or three percent of the world's population.
It is scheduled to be adopted during a conference in Morocco on December 10-11, but has already run into opposition from a number of countries, notably those whose leaders are vocally opposed to immigration.
The US quit talks on the pact last December. Hungary and Austria have rejected it, and Poland and the Czech Republic have signalled they may do so, as well.
The pact is to be formally discussed by Bulgaria's parliamentary committees on internal and foreign affairs, as well representatives of the interior, foreign and labour ministries on Wednesday, Tsvetanov said.
Nevertheless, "we consider as right at this point in time" to reject it, he said.
Analysts accused the ruling GERB party of caving into pressure from its anti-migrant partners, the United Patriots.
"If indeed this decision remains unchanged and Bulgaria does not sign, this will be the latest folly committed under pressure from the nationalists," political analyst Yuliy Pavlov told public BNR radio.
Another analyst, Yuri Aslanov saw the decision as "a compromise on the part of GERB in order to cling to power".
Bulgaria, which lies at the European Union's external border with Turkey, has built a fence to stop the influx of migrants and anti-immigrant sentiment remains strong in the country.
But it nevertheless admits to suffering from an acute labour shortage that could be remedied by accepting more immigrants.