UK's new migrant deal with France criticized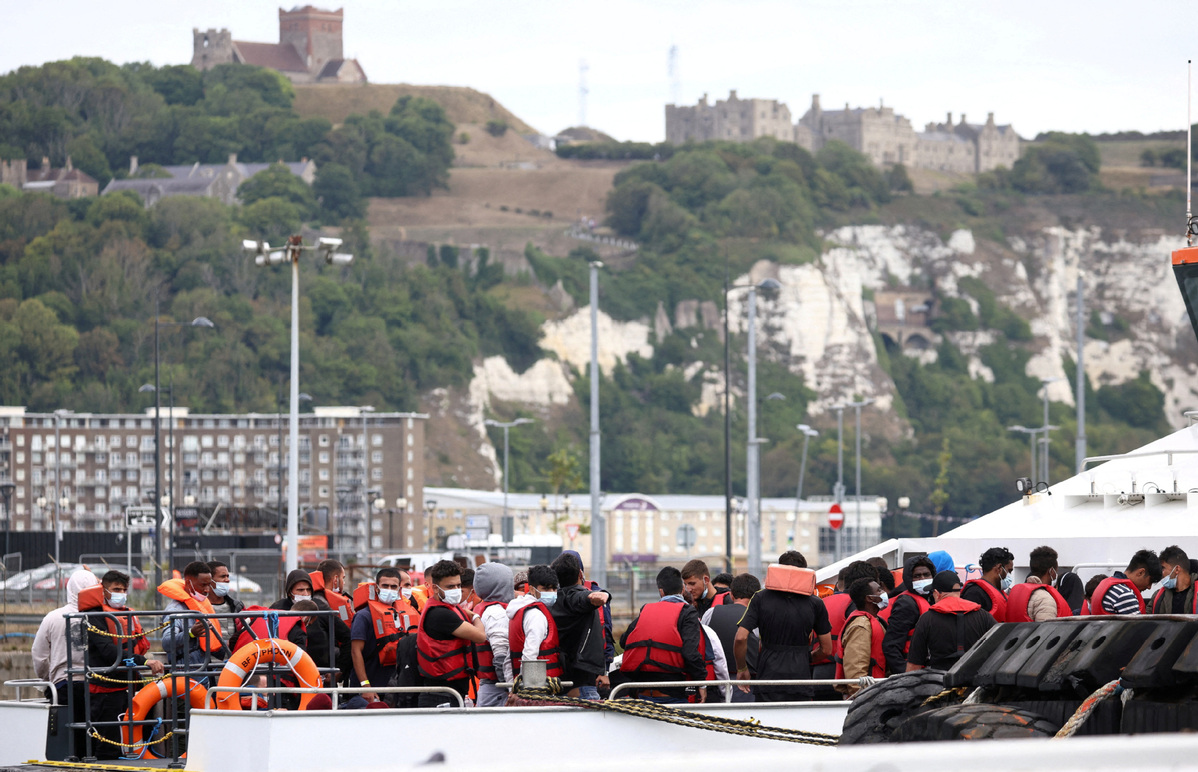 Britain increasing funding and France to patrol more, but returns not allowed

A new deal between the United Kingdom and France aimed at slowing the flow of migrants across the English Channel into Britain is doomed to fail, stakeholders have said.
The deal, which was announced on Monday, calls for the UK to provide extra funding and for France to better patrol its coastline and intercept more boats.
However, critics say, it has no provision for the processing of additional intercepted migrants.
Lucy Moreton, from the ISU union that represents UK border guards, immigration officers, and customs officials, said its success will hinge on whether France detains and processes people it intercepts, or whether they will be released and allowed to try the illegal crossing again.
"It would assist massively, but of course it is expensive, if the French would arrest and then process the individuals that they encounter, rather than just letting them go," she told the BBC.
Critics said there should also be a provision in the deal for the UK to return migrants who do reach its shores back to the European mainland, but that has been made difficult by the UK's exit from the European Union.
Harvey Redgrave, a senior policy adviser at the Tony Blair Institute for Global Change, told the Financial Times newspaper that previously the UK had been able to return some asylum seekers under the EU's Dublin Agreement, to which London is no longer a party.
"Doing an agreement with France and the EU on returns has obviously got to be part of the solution," Redgrave told the paper.
Natalie Elphicke, a lawmaker who represents the coastal UK town of Dover in Kent, said the deal "falls far short of what is needed" because it is essentially "more of the same".
The Reuters news agency said more than 40,000 people have been intercepted so far this year trying to illegally enter the UK via the English Channel, and British politicians are under huge pressure to reduce the influx and ease the strain on accommodation, health and education services, and the nation's finances.
The deal with France calls for the UK to increase its annual funding, from 55 million pounds ($54 million) to 63 million pounds, which will help France increase the number of officials patrolling its coastline, from 250 to 350.The funding will also support the use of more surveillance technology, including drones, night vision equipment, and cameras at French ports. And the deal calls for UK police officers to observe migrant patrols within France.
Britain's prime minister, Rishi Sunak, accepted it is not perfect, but said it is an improvement, while Home Secretary Suella Braverman told UK lawmakers it was a "very good platform" for further collaboration with France.