UK authorities demand answers over latest nerve agent incident
People's Daily app
1530809708000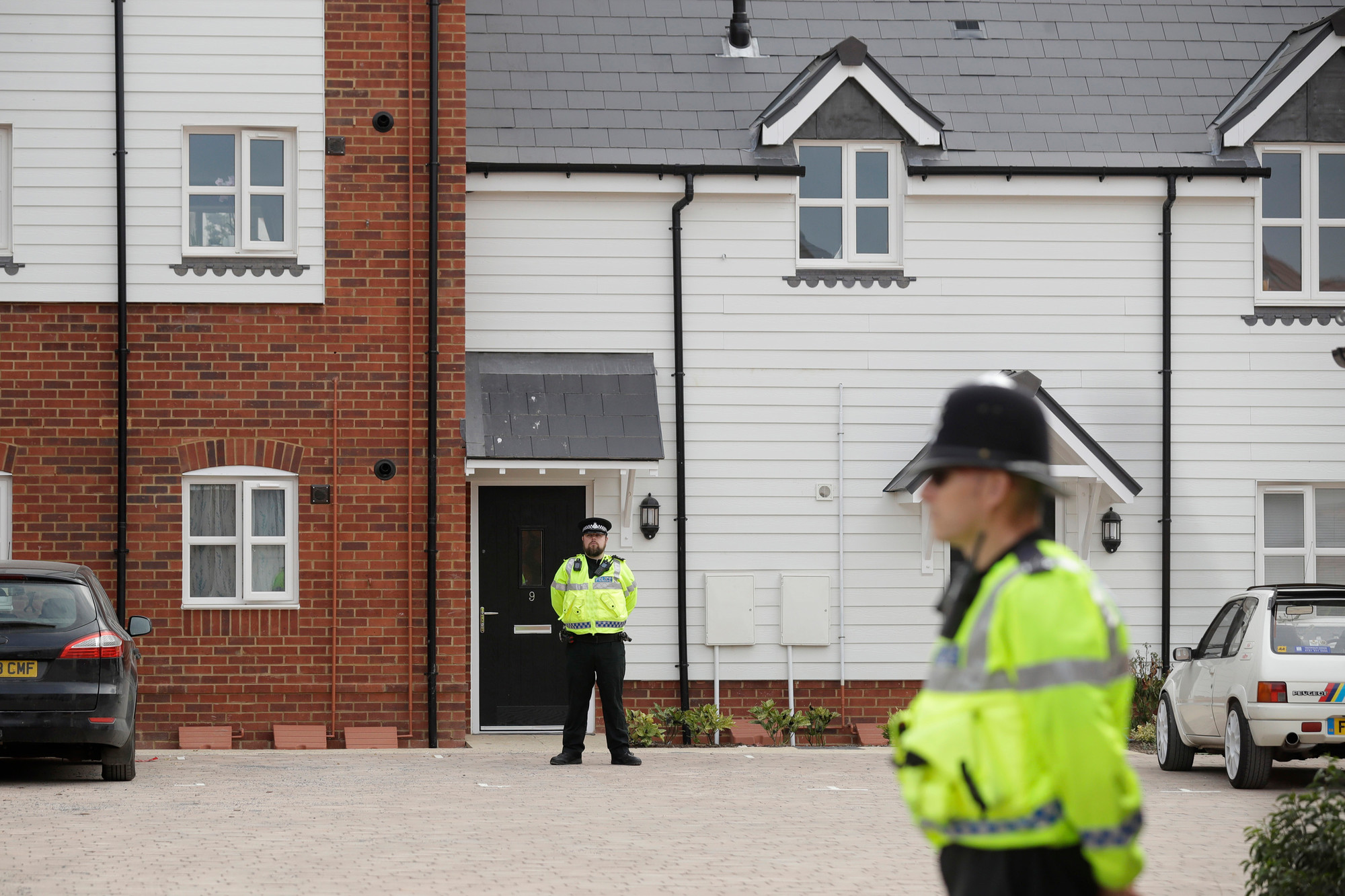 British police officers stand outside a residential property in Amesbury, England, on Wednesday after it was reported a couple had been attacked by a nerve agent. (Photo: AP)
London (People's Daily) - After British couple Dawn Strugess and Charlie Rowley were confirmed to be poisoned by Novichok, the nerve agent used on a former Russian spy and his daughter, a new round of discussions on a possible war between the UK and Russia began Thursday.
UK Home Secretary Sajid Javid accused Russia of using the UK as a "dumping ground for poison," and that a "strong working assumption" was that the couple was exposed to the same nerve agent that Sergei Skirpal and his daughter were poisoned with, but in a different location from the areas which had been part of the clean-up efforts near Salisbury.
Javid said the possibility should not be ruled out that the nerve agent used in Amesbury, where the couple was found, was from the same batch used in the Salisbury attack. The BBC echoed Javid's comments and said the most likely hypothesis was that the poison was leftover from the Skripal attack.
"The eyes of the world are currently on Russia, not least because of the World Cup," Javid said, while emphasizing "it's now time that the Russia state comes forward and explain what has gone on."
UK's Shadow home secretary Diane Abbott said British streets must not become "killing fields for state actors."
Russian embassy officials in the Netherlands said it was "dumb" to think Russia would carry out a nerve agent attack during the FIFA World Cup. The embassy tweeted, "How dumb they think is to use 'again' so-called 'Novichok' in the middle of the FIFA World Cup and after the special session of the CSP (convened by the way) that gave the #OPCW attribution functions. The show must go on?"
Russia's Foreign Ministry is calling on Prime Minister Theresa May to end "intrigues and games with chemical agents" following Javid's statement.
"This government and specifically its leadership will one day have to apologize to Russia and the international community," said Foreign Ministry spokeswoman Maria Zakharova.
Earlier, a Russian lawmaker described the Amesbury incident as part of British efforts to tarnish Russia's World Cup and fuel tensions ahead of a planned US - Russian summit.