Cities worldwide aim to pedal into new future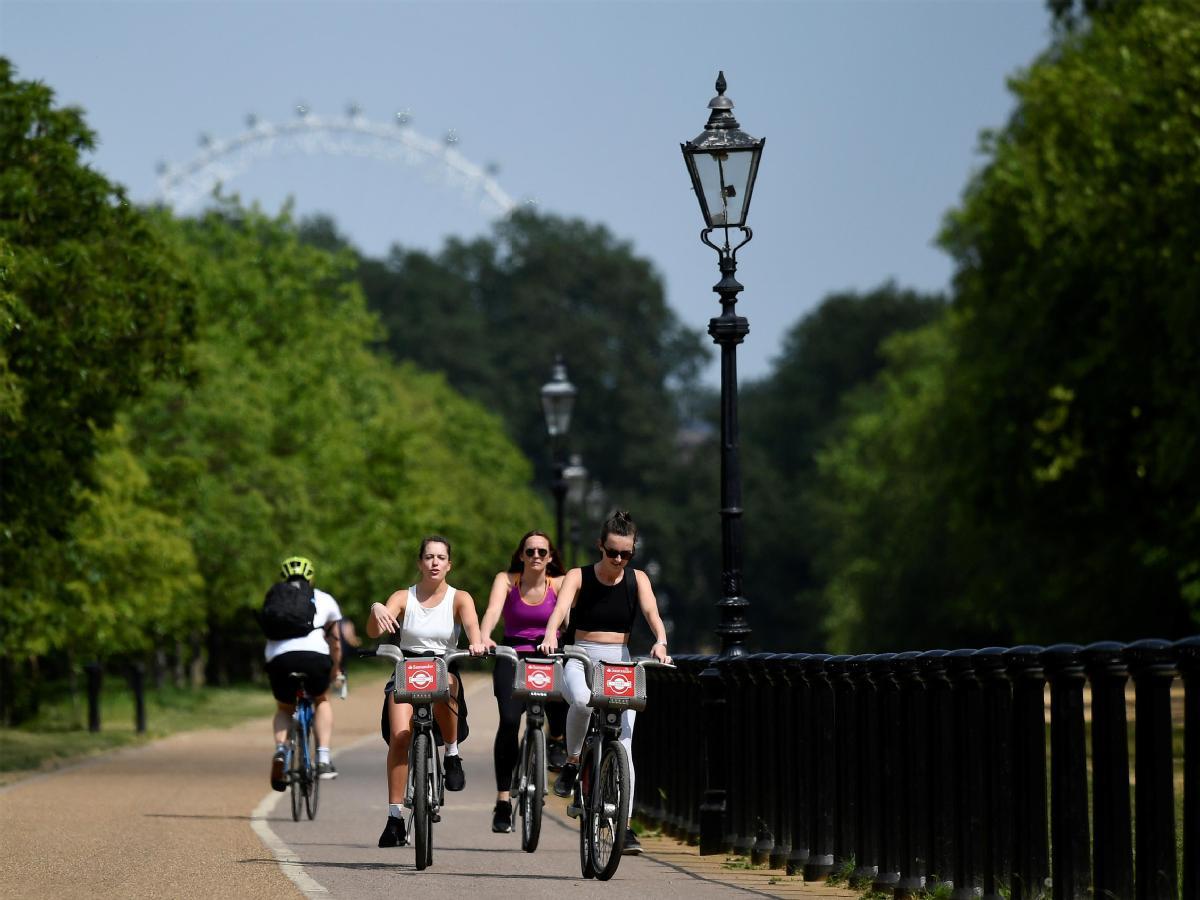 Rental bikes are used on a cycle path in Hyde Park, London, last month during the novel coronavirus outbreak. (Photo: China Daily)
Cycling infrastructure planned to create social distancing space
Cities worldwide are rushing through improvements to cycling infrastructure, as the humble bicycle quickly becomes the ideal mode of transportation for populations emerging from lockdowns due to the novel coronavirus outbreak.
With physical distancing impossible on buses and trains, and the prospect of a surge in car use causing gridlock and air pollution, city planners are tackling the same issue: how to relaunch their economies in the COVID-19 era.
In Europe, public transportation systems in major cities typically take millions of people to work and shops each day, but under the present circumstances, there is not enough safe space.
The mayor of Paris has said it is out of the question for the city to return to pre-coronavirus traffic and pollution levels, while her counterpart in Athens has pledged to "liberate" public space from cars. In Berlin, Milan, Madrid and Brussels, many kilometers of new cycling lanes have quickly been added.
Cities are being radically reshaped in favor of cyclists and pedestrians as empty streets give authorities the opportunity to implement and accelerate large-scale projects.
In the United Kingdom, bike lanes with protected space for cycling, wider sidewalks, safer junctions, and cycle and bus-only corridors will quickly be created in cities as part of a 250 million pound ($312 million) emergency "active travel" fund-the first stage of a 2 billion pound investment announced by Transport Secretary Grant Shapps.
Department for Transport guidance has urged councils across the nation to reallocate road space for rising numbers of cyclists and pedestrians. In towns and cities, some streets could become bike and bus-only, while others remain available for motorists.