Saudi says ready to pump more oil to balance market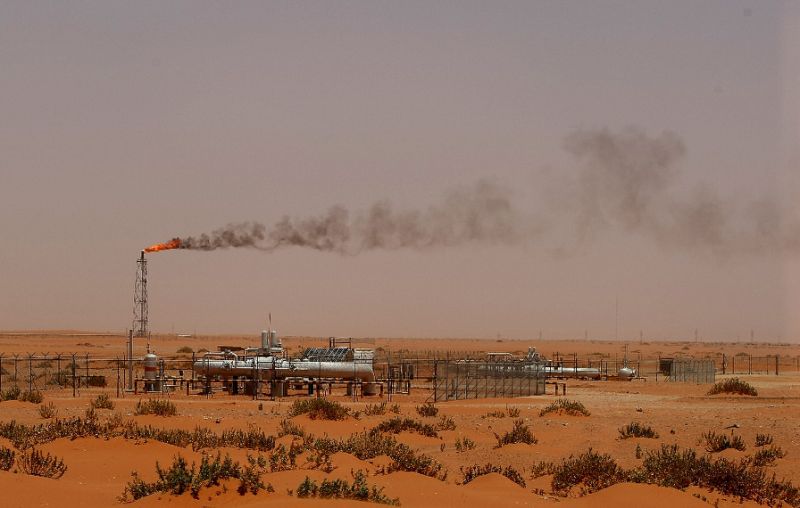 Saudi Arabia has the largest spare oil production capacity in the world (Photo: AFP/Marwan Naamani)
Saudi Arabia, the world's top crude exporter, said on Tuesday it was prepared to use its spare production capacity, estimated at two million barrels, to balance the global oil market.

"The kingdom is prepared to utilise its spare production capacity when necessary to deal with any future changes in the levels of supply and demand," a cabinet statement said following a meeting chaired by King Salman.

The statement said the kingdom will coordinate with other producers.

Saudi Arabia, which has been pumping around 10 million barrels per day, holds the largest spare capacity in the world and is the only country that can add substantial supply to the market.

The announcement comes after US President Donald Trump said on Saturday that King Salman had agreed to his request to ramp up oil production.

It also comes more than a week after OPEC and non-OPEC producers, including the world's top producer Russia, already announced an output rise.

After reducing production by more than 1.8 million barrels daily since January last year to drain a global glut, the producers decided in Vienna on June 23 to reverse course.

They agreed to bring down overcompliance with the cuts, resulting in an output increase of one million barrels a day, according to the Saudi energy ministry.

The move coincides with US plans to reimpose economic sanctions on OPEC member Iran, including halting oil exports.

Iranian President Hassan Rouhani on Tuesday decried the US plan as a "fantasy".