Myanmar forms joint committee for amending constitution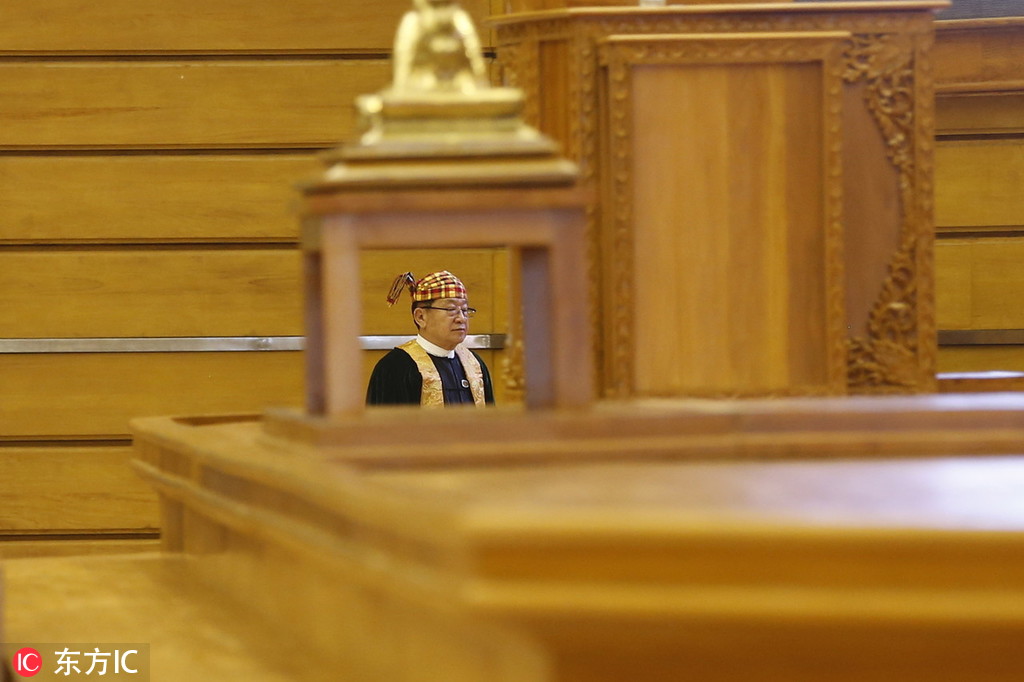 Myanmar Regular Union Parliament Session in Naypyitaw, Myanmar, file photo. (Photo: IC)
YANGON - Myanmar's Union Parliament on Tuesday announced the formation of a joint committee for amending the 2008 constitution.
Chaired by U Tun Tun Hein, deputy speaker of the Union Parliament, the joint committee comprises 45 representatives from political parties and the military proportionately.
The joint committee is tasked to amend the stipulations in the constitution in line with democratic standard and amend those prescribed in the constitution hindering the implementation of multi-party system in the changing era.
It is also tasked to amend those one-sided stipulations in the constitution that fail to protect the citizens' rights of equality and fail to guarantee the holding of free and fair election.
On Feb 6, the Union Parliament approved the motion to form the joint committee to expeditiously implement steps for the constitution amendment which was tabled to the House of Nationalities (Upper House) by parliament representative from Magway region constituency U Aung Kyi Nyunt on Jan 29.