US stocks tumble amid worries over possible economic slowdown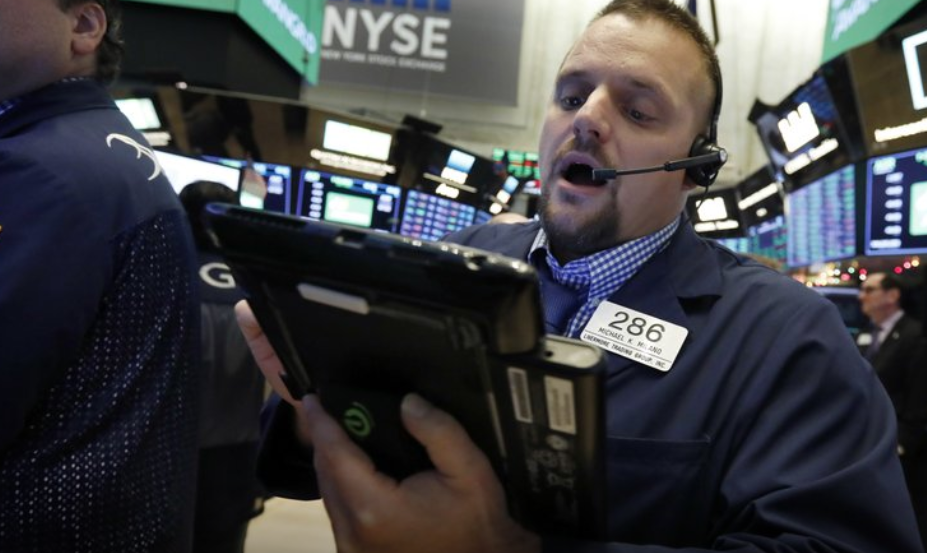 FILE- In this Nov. 28, 2018, file photo trader Michael Milano works on the floor of the New York Stock Exchange. The US stock market opens at 9:30 a.m. EST on Tuesday, Dec. 4. (Photo: AP)
NEW YORK, Dec. 4 (Xinhua) -- US stocks plunged on Tuesday, with all three major indices erasing more than 3 percent, amid worries over inverted yield curve signaling a possible economic slowdown.
The Dow Jones Industrial Average decreased 799.36 points, or 3.10 percent, to 25,027.07. The S&P 500 decreased 90.31 points, or 3.24 percent, to 2,700.06. The Nasdaq Composite Index fell 283.09 points, or 3.80 percent, to 7,158.43.
The US three-year treasury note yield stood at 2.805 percent, higher than the five-year note on Tuesday. The inverted yield curve caught investors' attention because historical statistics showed that when short-term yields trade above longer-term rates a recession could follow.
Fears of a possible economic slowdown were also spurred by weaker-than-expected quarterly guidance from Toll Brothers.
The US leading builder reported its first fall in quarterly orders in more than four years, hit by rising interest rates and higher home prices.
The company's results are the latest evidence of slowing housing demand, after years of steady recovery following the housing crash a decade ago.
The US Census data showed new home sales have declined for 11 straight months.
On sectors, financials and industrials led the slide, declining 4.40 percent and 4.35 percent respectively.
Apple shares fell 4.40 percent in intraday trading after HSBC downgraded the stock, citing too much dependence on a single product and slowing emerging markets economies.
HSBC downgraded Apple to hold from buy and cut its 12-month price target to 200 US dollars from 205 dollars.
Among other Dow components that plunged were Caterpillar, Boeing and Intel which declined 6.93 percent, 4.85 percent and 4.75 percent respectively.