Warren took DNA test to help rebuild "trust in government"
Democratic US Sen. Elizabeth Warren says she changed her mind and took a DNA test proving her heritage because Americans' trust in government is "at an all-time low" and she wanted to rebuild it by being transparent.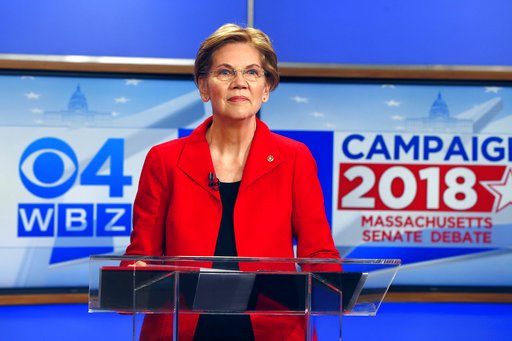 Democratic candidate for US Senate from Massachusetts, incumbent Elizabeth Warren stands at the podium before a debate with her opponent Geoff Diehl in Boston, Friday, Oct. 19, 2018. (Photo: AP)
The incumbent Massachusetts senator spoke Sunday at her second debate against Republican state Rep. Geoff Diehl in the US Senate race.
She was asked by a moderator why she had said, in March, that no DNA test was needed to prove she had some Native American heritage. She said she ultimately took the test, reporting last week that she is 1/1024th Native American.
At the debate in Springfield, Warren said she believes one way to rebuild trust in government is by posting her full family history online so "anybody can take a look."