Iraq's COVID-19 cases exceed 2,000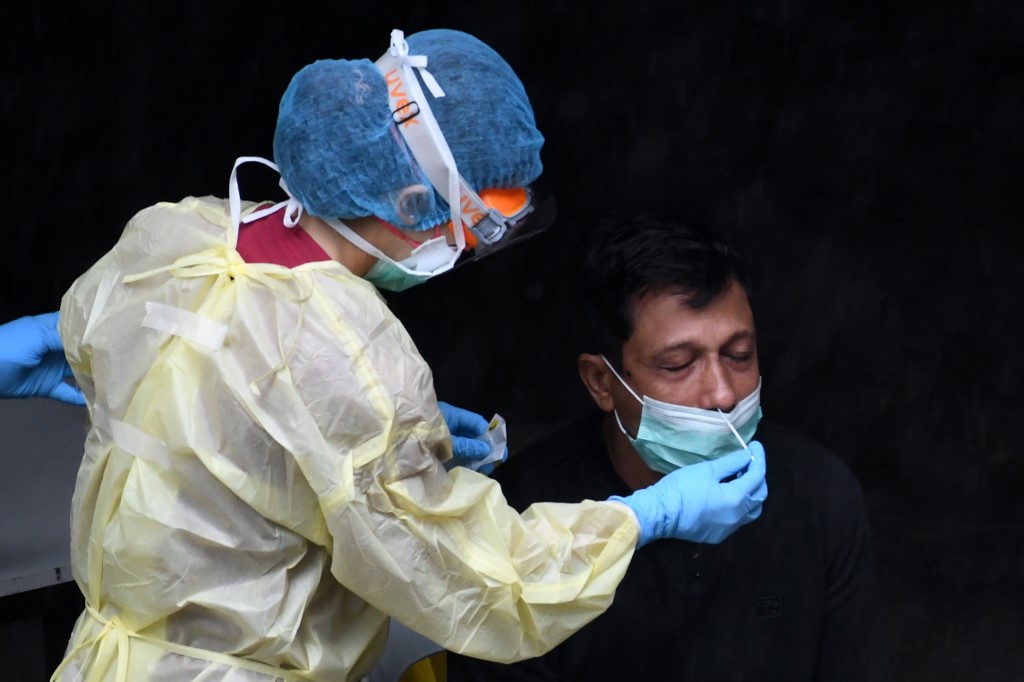 File photo: AFP
BAGHDAD, April 29 (Xinhua) -- Iraqi Health Ministry on Wednesday said that a total of 2,003 COVID-19 cases were confirmed and 92 deaths were recorded in the country.
The 75 new cases during the past 24 hours were 20 in the capital Baghdad, 50 in Basra, three in Muthanna and one in Wasit and Karbala each, the ministry said in a statement.
So far, up to 92 have died from the disease, while 1,346 recovered, according to the statement.
The Iraqi authorities have taken several measures to contain the outbreak of COVID-19, including a nationwide curfew.
Earlier in April, the Iraqi authorities decided to partially lift the curfew from 6 a.m. to 6 p.m. between April 21 and May 22 except for Friday and Saturday, which covers most of the holy month of Ramadan starting from April 24.
However, despite the increase in number of COVID-19 cases in the past few days, the Minister of Health Jaafar Sadiq Allawi told the official Iraqi News Agency (INA) that "there is no need so far to re-impose full curfew at the present time, but such steps will be taken if needed."
He said that the ministry has a department for experts tasked with assessing the general situation all over the country.
On April 26, a Chinese team of medical experts left Iraq after 50-day stay to support the Iraqi health system to contain the pandemic.
China has also donated medical aid to Iraq to combat the coronavirus pandemic. On March 7, China sent the first batch of medical aid to Iraq, followed by the second batch on April 8, and the third on April 20.