At least 16 Chinese killed in Thai boating accidents
People's Daily app
1530864767000
Some 28 bodies have recovered after two tourist boats capsized in rough seas off the popular resort destination Phuket, Chinese officials said Friday.
Among the dead, 16 have been confirmed as Chinese citizens. The nationalities of the others are unclear, but it's highly likely that most of them are Chinese.
There are 21 tourists overboard still missing.
Boats carrying 127 Chinese tourists were overturned by a storm on their way back to land Thursday afternoon.
Thai media said navy divers located a sunken boat named Phoenix Diving and salvaged 26 bodies on Friday morning, bringing the death toll from 14 to 40, including a 10-year-old child. The search for the missing continues.
Local media said all people were pulled alive from another tourist boat that also capsized in high seas near the island on Thursday.
The Chinese consulate-general in Songkhla has urged the local government and relevant authorities to make all-out efforts to rescue Chinese citizens.
Thailand's Vice Prime Minister Prawit Wongsuwan blamed that Pheonix Diving's owner and captain for the fatal accident.
Thailand's national weather service earlier warned of severe weather including strong winds and issued a three-day ban on all boat trips in waters near Phuket Island from Wednesday to Friday.
It's still unclear why the boats broke the ban. Prawit said the Thai government will take legal action against the captain and owner.
The waterways around Thailand are often exposed to rough weather especially during the monsoon season.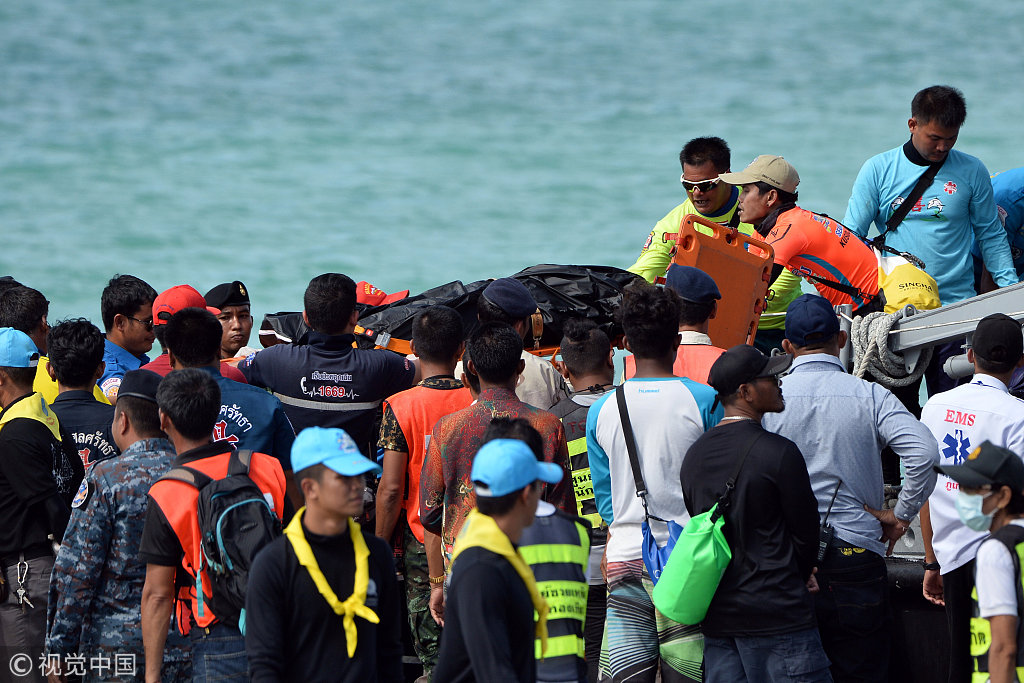 Thai rescue workers carry the body of a victim on a stretcher after a boat capsized off the tourist island of Phuket, Thailand, July 6, 2018. (Photo: VCG)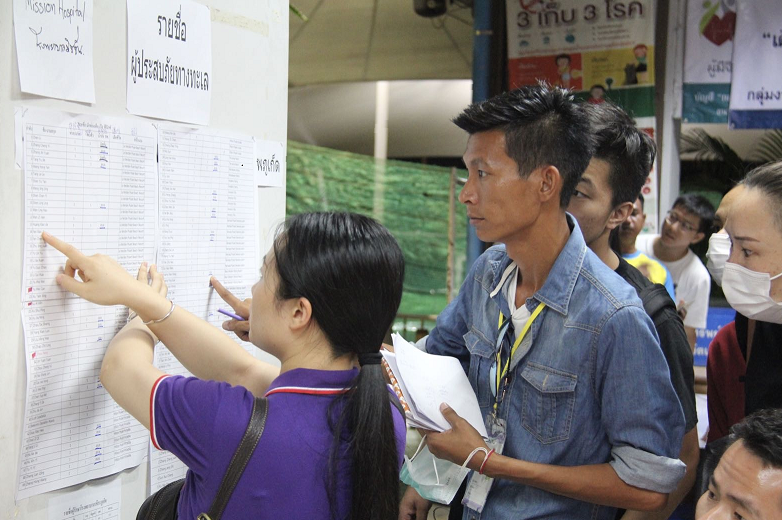 Volunteers help Chinese tourists' families confirm personal information at Vachira Phuket Hospital. (Photo: People's Daily/Zhang Zhiwen)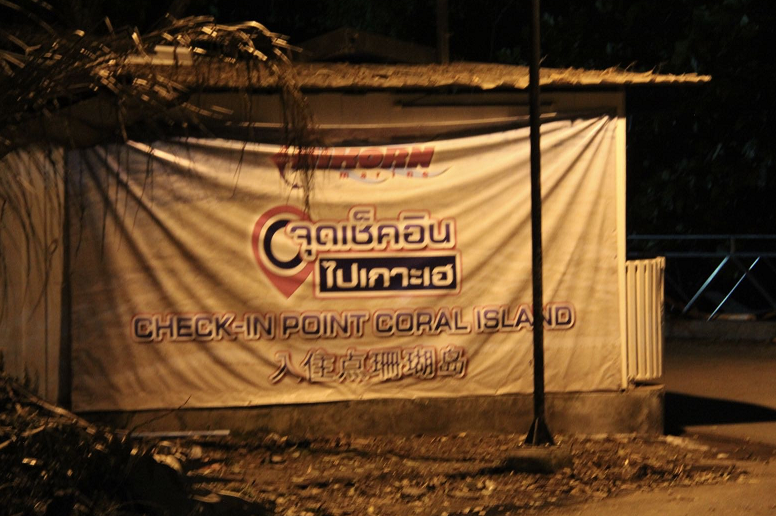 A registration point for tourists at Chalong Bay where two capsized boats had their last anchorage. (Photo: People's Daily/Zhang Zhiwen)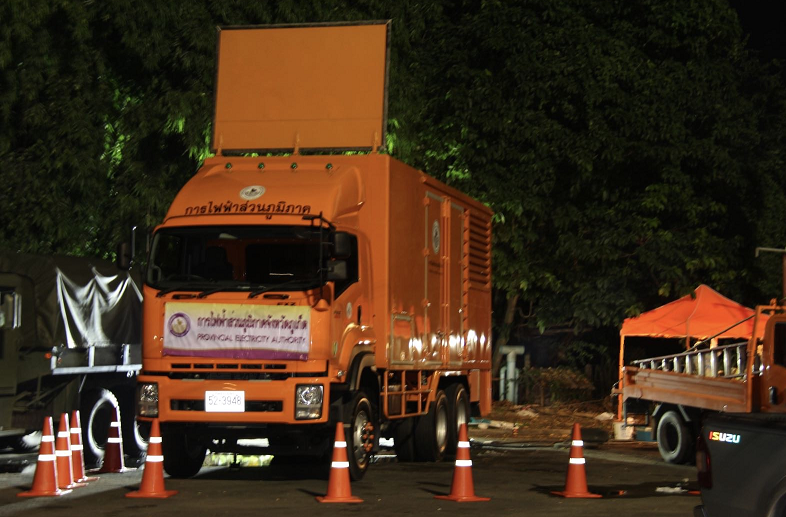 Vehicles of the rescue team standing by at Chalong Bay. (Photo: People's Daily/Zhang Zhiwen)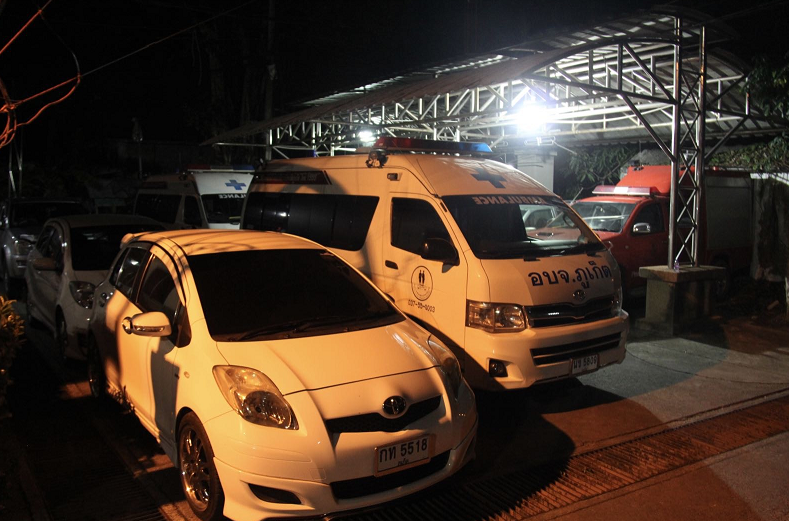 Vehicles of the rescue team standing by at Chalong Bay. (Photo: People's Daily/Zhang Zhiwen)
(Compiled by Chen Lidan and Li Lei)