A green recovery from COVID-19 urgently needed: WHO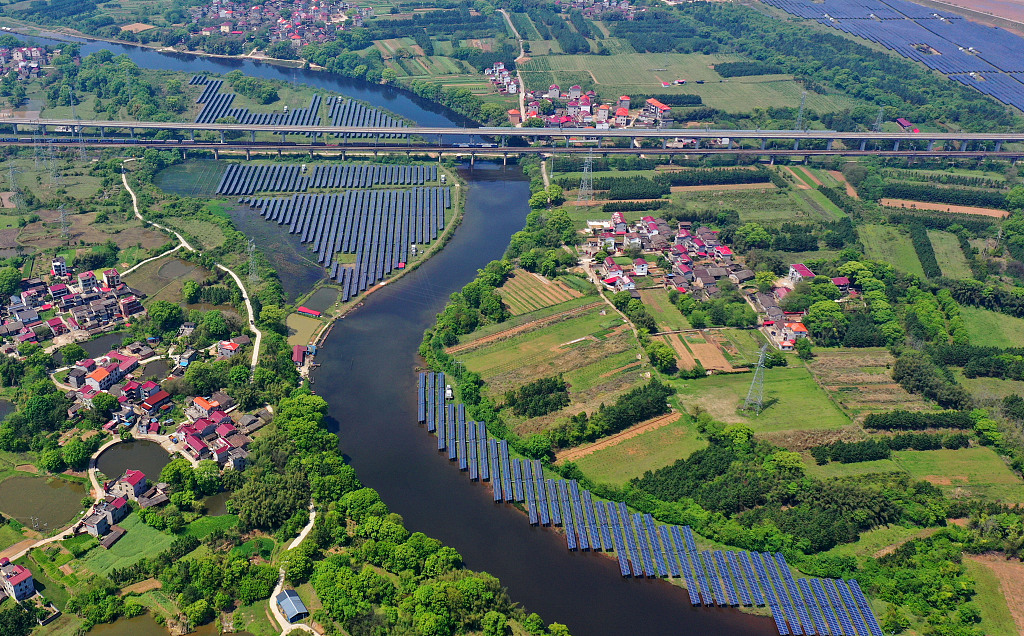 The World Health Organization issued an urgent call for accelerated action to protect human health and combat the climate crisis on Thursday, World Health Day.

Nearly 99 percent of people breathe unhealthy air resulting mainly from burning fossil fuels, according to Monday's update of the global health agency's air quality database.
"The climate crisis is a health crisis: The same unsustainable choices that are killing our planet are killing people," said WHO Director-General Tedros Adhanom Ghebreyesus.
While the COVID-19 pandemic already highlighted inequality across the world, the urgency for creating sustainable, well-being societies is much needed at a time of heightened conflict and fragility, said the agency.
Every year, 7 million premature deaths worldwide are linked to exposure to toxic air based on the WHO's air quality standard, and the lives of 13 million people are lost due to avoidable environmental causes.
On top of that, rising temperatures caused largely by human activities are leading to extreme events such as flash flooding, extreme heat, intense hurricanes and longer-burning wildfires, putting human lives in danger and costing governments hundreds of billions of dollars to confront.
"After surviving a pandemic, it is unacceptable to still have 7 million preventable deaths and countless preventable lost years of good health due to air pollution," said Dr. Maria Neira, the director of the WHO's Department of Environment, Climate Change and Health.
She added that many solutions are available to prevent unnecessary loss and underscored the three transitions that the WHO has issued in a manifesto to ensure a green recovery from COVID-19 – access to renewable energy, livable urban designs and a sustainable food system.
World Health Day's theme this year "Our Planet, Our Health" calls on the public to reimagine a world with clean air, food and water, and economies that are focused on health and well-being but notes that concrete ways and available options to make changes are driven by political choices.
"The first thing we need to do is to stop subsidies for fossil fuels and disinvest in fossil fuels and invest in products and services in renewable energies," said Dr. Rüdiger Krech, a senior official at WHO.
In China, multiple sets of policies have been carried out over the past several years, particularly a detailed design for the country's 14th five-year plan (FYP) from 2021 to 2025.
On March 22, China dropped its 14th FYP for the energy sector, a much-anticipated document that sets the tone for the industry's development from 2021 to 2025. The plan came with "top level" guidance and a detailed execution roadmap to stress the importance of the "clean and efficient" use of coal.
In addition, China also listed multiple plans for reaching carbon peak and carbon neutrality goals, as well as policies to guard water and food security.
"We need transformative solutions to wean the world off its addiction to fossil fuels, to reimagine economies and societies focused on well-being, and to safeguard the health of the planet on which human health depends," Ghebreyesus said.