Malta grants safe haven to rescue ship ending 6-day odyssey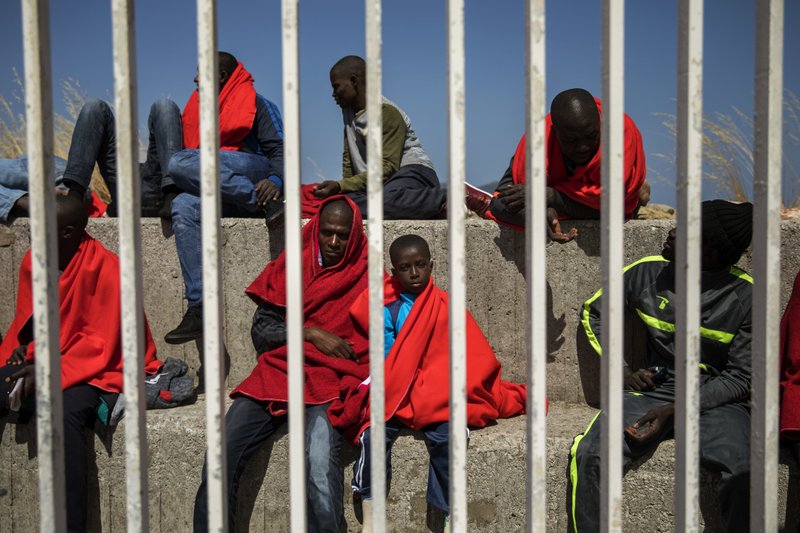 (Photo: AP)
A humanitarian rescue ship stuck at sea for six days was granted safe haven in Malta and the more than 200 migrants onboard will be distributed among eight European Union states, Malta's prime minister announced Wednesday, ending Europe's second impasse in recent weeks over the fate of people saved at sea amid rising political resistance to their welcome.
Joseph Muscat said that once in port, the Lifeline Mission ship will be impounded and the crew placed under investigation for allegedly operating illegally — including violating rescue protocols and operating without the correct registration. The migrants, who were rescued off Libya's coast, will be vetted to determine if they are eligible for political asylum or if they are economic migrants to be sent back to their countries of origin.
Muscat said Malta had no legal obligation to act since the rescue happened in Libyan waters, but said it was willing to act "before the situation escalates to a humanitarian crisis." The ship was expected to arrive early Wednesday evening, weather conditions permitting.
The eight countries to accept vetted migrants from the ship are France, Italy, Luxembourg, Portugal, Ireland, the Netherlands, Belgium and Malta itself. It was unclear how many each would take.
While Muscat emphasized that the Lifeline case was unique because of the alleged violations of the crew, the refusal by Italy and Malta to open their ports to the ship — and the haggling among EU states over how to distribute the migrants — showed a hardening of positions as EU leaders head into a summit where migration policies are expected to be the focus.
Earlier this month, Italy and Malta both refused port to a French humanitarian ship, forcing some 630 migrants to travel an additional 1,500 kilometers (900 miles) to Spain.
The fate of the ship operated by the German group had appeared resolved a day earlier when Italy announced it would take some of the migrants and Malta would open its ports. But Malta later said the ship was not welcome until it had a deal for all of the migrants on board. On Wednesday, Malta allowed the ship to enter its waters to seek shelter from rough sea conditions, before announcing it could dock.
Lifeline said that along with the worsening weather, some migrants were in fragile health. One migrant was airlifted to Malta several days ago.
Manuel Sarrazin, a lawmaker with the German Green party who is in regular contact with the crew and its supporters, said the situation on board the Lifeline was deteriorating. "Last night they were close to calling emergencies to evacuate two people," Sarrazin told AP. "Doctors on board were able to stabilize them so the evacuation, which would have been very dangerous, didn't have to take place."
Sarrazin said the passengers were suffering from severe sea sickness due to rough seas. "They are at risk of dehydration. It's been clear for days that the situation could get worse. There needs to be a solution soon."
The standoff came ahead of an EU summit at which Italy will propose a new system for distributing migrants more evenly among EU countries along with ways to discourage economic migrants from leaving Africa. Italy and Greece have borne the brunt of the arrivals in recent years as people make the dangerous sea journey to seek a better life in Europe, often fleeing war and oppression.