North American trade deal needs to be more inclusive, says Mexico
MEXICO CITY, Jan. 1 (Xinhua) - A free trade agreement for the North American region needs to include more productive sectors and more of Mexico's regions, Mexico's Economy Ministry said on Tuesday.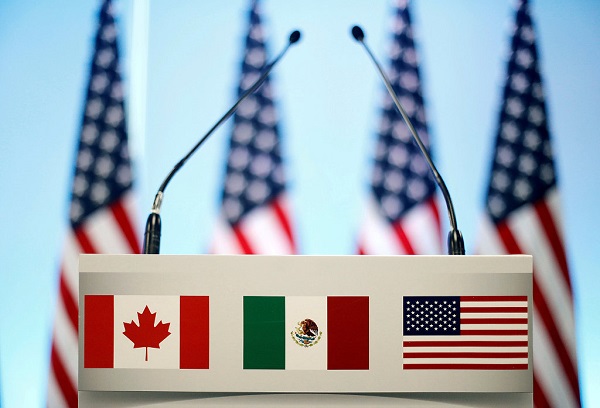 The flags of Canada, Mexico and the US (File Photo: VCG)
As Jan. 1 marked the 25th anniversary of the 1994 North American Free Trade Agreement (NAFTA), which was recently updated and renamed the United States-Mexico-Canada Agreement (USMCA), Mexican officials reflected on the economic impact of the accord.
"While NAFTA has been a success for companies and consumers, the challenge remains to include more productive sectors and more of the country's regions," the ministry said in a statement.
NAFTA's main impact on Mexico has been concentrated in the northern part, especially the border region, home to numerous assembly plants.
"Mexico's government is committed to working so more producers, exporting companies, regions and consumers benefit from the trade partnership," the ministry added.
The government's priority will be to diversify exports and spur economic growth, especially in Mexico's poorer southern states.
The USMCA is set to be reviewed by the legislatures in the three partner countries for final approval.