Gaza militant group: 5 members dead in Israel tunnel attack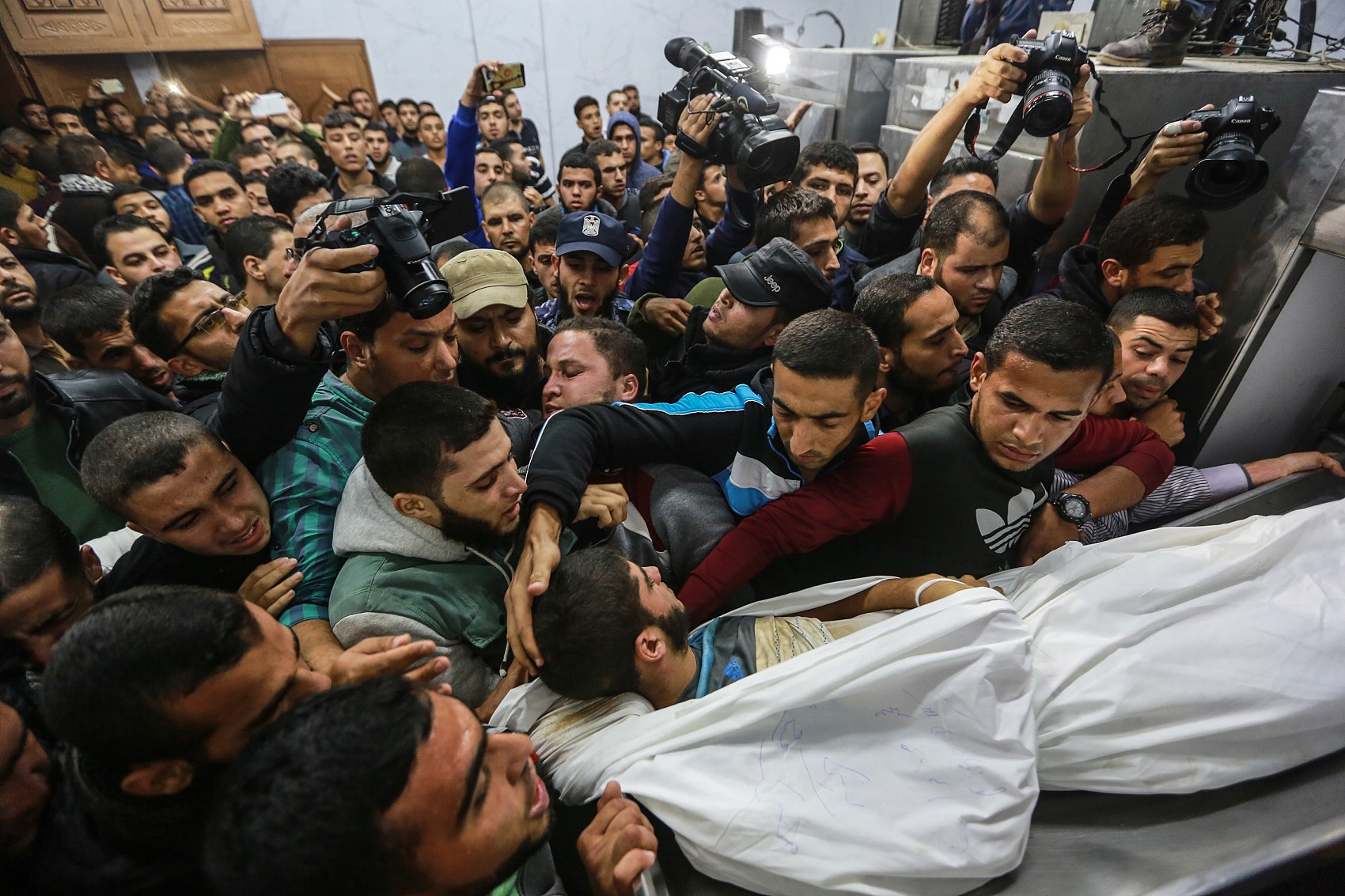 Relatives of the three victims, killed in an Israeli attack on a cross-border tunnel, carry a dead body at Nasser Hospital in Khan Yunis, Gaza on October 30. Photo: VCG
The Islamic Jihad, an Iran-backed militant group in Gaza, says five of its members who have been missing since Israel demolished a militant tunnel dug from Gaza into Israel this week have died.
The group said on November 3 the militants' remains are on the Israeli side of the tunnel after searching for them on the Palestinian side.
It vowed revenge "at a suitable time." Both Gaza's Hamas rulers and neighboring Egypt are not interested in an escalation and are trying to maintain calm for now.
Israel detonated the tunnel inside its territory on Monday in a rare flare-up along the tense border that has remained mostly quiet since a 2014 Israel-Hamas war.
Seven other militants, including two Hamas members, suffocated in the tunnel trying to rescue the five on Monday.