US cruise line docked with 143 tested COVID-19 positive on board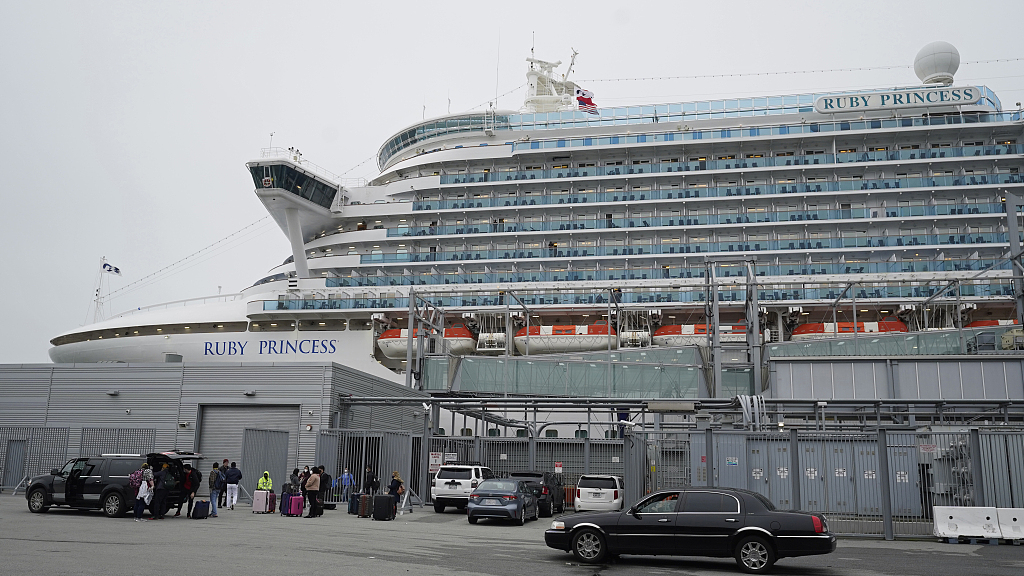 For the third time in a year, the same American cruise line ship docked in California with passengers tested positive for COVID-19.

143 passengers aboard the Ruby Princess cruise ship were tested positive for the virus on a voyage from San Francisco to Hawaii that returned on April 11, according to San Francisco Department of Public Health.
The same cruise line just finished a 15-day Panama Canal cruise with at least 70 people found to have COVID-19, according to CBS news.
In January, 12 passengers aboard the Ruby Princess' ten day cruise to Mexico were found to have COVID-19 after being randomly tested for the virus after arriving in San Francisco.
Everyone aboard the Hawaii cruise was vaccinated, the city's health department said, and that the people who tested positive showed mild or no symptoms, except for one person being hospitalized.
U.S. Centers for Disease Control and Prevention said it is now investigating the Ruby Princess over the virus outbreaks, along with four other Princess Cruise ships that were also hit by the COVID-19 outbreak.
The cruise line's health protocols require guests to show proof of full-vaccination finished at least 14 days prior to start of the trip and a negative COVID-19 test, whether antigen or PCR, taken two to three days before embarkation.
The company didn't provide any other statement on other COVID-19 measures taken during cruise trip, or how confirmed patients can be tested or identified on board.