All you need to know about APEC
People's Daily app
1542088201000
Beijing (People's Daily) - Papua New Guinea (PNG) will host the Asia-Pacific Economic Cooperation (APEC) Leaders' Week from November 12-18.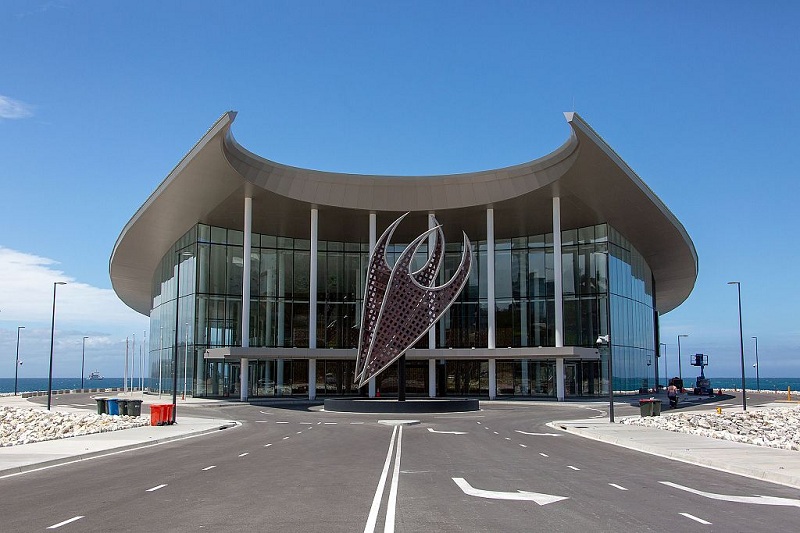 A general view shows the APEC Haus building in Port Moresby, Papua New Guinea, August 10, 2018, in this picture obtained by on October 25, 2018 (Photos: VCG)
Here's a quick look at the event.
It's the first time for PNG's capital, Port Moresby, to host the event. Themed "Harnessing Inclusive Opportunities, Embracing the Digital Future", the event will focus on these policy priorities -- improving digital connectivity, deepening regional economic integration; promoting inclusive and sustainable growth; and strengthening inclusive economic growth through structural reform.
Experts believe the theme is issue-oriented to resolve the gap in digital technology, talent training and inclusive growth.
Chinese President Xi Jinping has been confirmed to attend the APEC leaders' summit in November. Xi's visit to PNG is very important as the meeting will offer great opportunities for the further development of China-Papua New Guinea relations.
Over the past 42 years since the establishment of diplomatic ties, China-Papua New Guinea relations have considerably developed through the efforts of the two sides.
Since November 2014, China and Papua New Guinea have established a strategic partnership featuring mutual respect and common development, and have entered a new stage of rapid development.
The APEC's 21 member economies are: Australia, Brunei, Canada, Chile, China, China's Hong Kong, Chinese Taipei, Indonesia, Japan, Malaysia, Mexico, New Zealand, Papua New Guinea, Peru, the Philippines, Russia, Singapore, South Korea, Thailand, the United States and Vietnam.
At the Beijing leaders' meeting of APEC in 2014, China proposed a study on the Free Trade Area in the Asia-Pacific called the "Beijing Roadmap for APEC's contribution to the realization of the Free Trade Area of the Asia-Pacific (FTAAP)". This was suggested because 2020 was only a few years away and the Bogor goals from 1994 of achieving an area of open trade and investment by 2020 was not near completion. Experts also expect to gain a clearer idea of the roadmap this year.
China's main contribution to APEC is the commitment made by Xi Jinping at the 2016 leaders' meeting in Lima. As a result, China successfully hosted the China International Import Expo in Shanghai, achieving 57.83 billion dollars in deals.