Chinese COVID vaccines get wider distribution in other countries
CHINA DAILY/XINHUA
1610154068000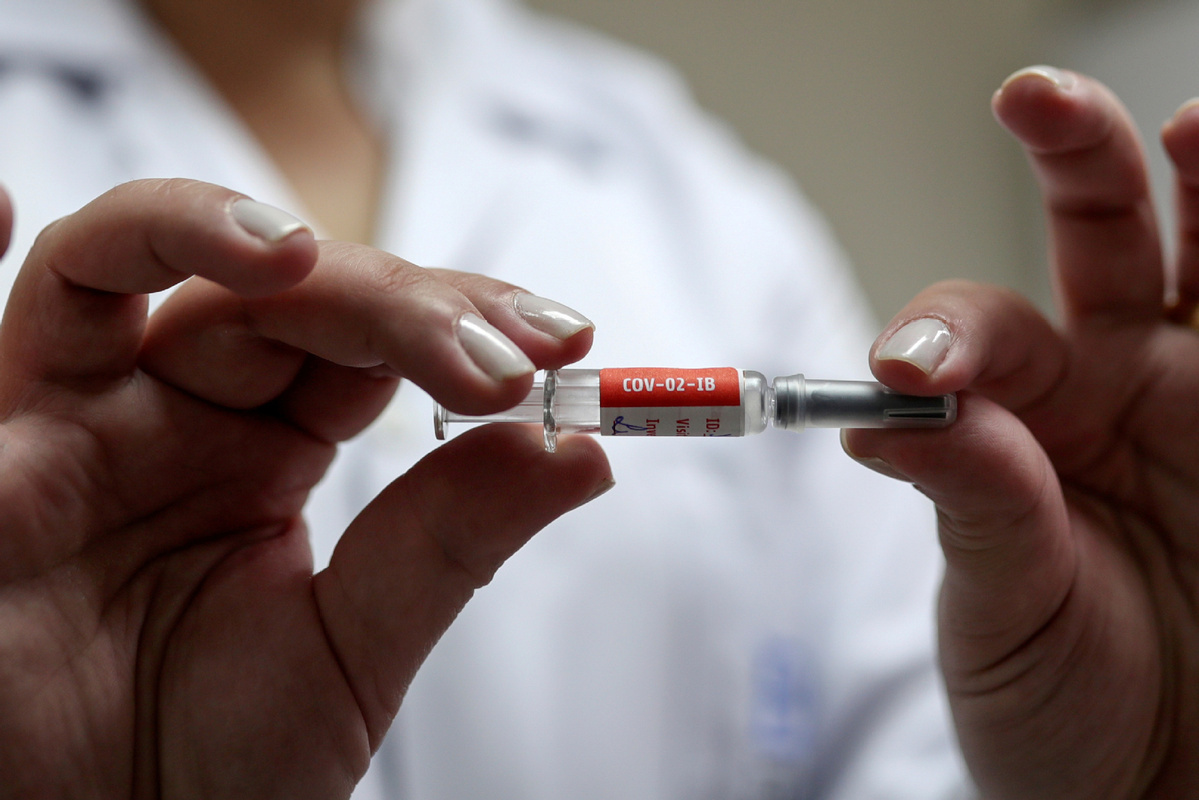 BRASILIA-Brazil has signed an agreement with the Butantan Institute of Sao Paulo to purchase 100 million doses of CoronaVac COVID-19 vaccines, developed by Chinese company Sinovac, Brazilian Health Minister Eduardo Pazuello said on Thursday.
A total of 46 million doses will be delivered in April and another 54 million doses by the end of the year, the minister said. All vaccines from the institute will be incorporated into the national immunization plan and will be fairly distributed throughout the country, he said.
Health officials of Sao Paulo state also announced earlier that Corona-Vac is 78 percent effective in protecting against the coronavirus. The state government said it will ask Brazil's federal health regulators on Friday for emergency approval to begin using it.
Gonzalo Vecina, one of the founders of Brazil's health agency, said the data revealed so far is reassuring enough to approve the shot for emergency use.
"In a general picture, we do have sufficient information to move on to register and use it," Vecina said. "We need 320 million vaccines for 160 million Brazilians-that's our population above 18 years of age."
Sao Paulo Governor Joao Doria called Thursday "the day of hope, the day of life", and said he plans to start a vaccination campaign for the state's 46 million residents on Jan 25.
Elsewhere, the Indian Ocean island nation of the Seychelles will begin administering COVID-19 vaccinations on Sunday with the 50,000 doses it has of the Chinese-developed Sinopharm vaccine.
President Wavel Ramkalawan said he will be the first to get the vaccine. Health Minister Peggy Vidot said on Thursday that health workers will be among those vaccinated early. The Sinopharm vaccines are a donation from the United Arab Emirates, which has shown it to be 79.3 percent effective.
In Indonesia, President Joko Widodo has asked Health Minister Budi Gunadi Sadikin to complete the mass COVID-19 vaccination program within the year. The president is to be given the first shot, officials said.
The Southeast Asian country has ordered 329.5 million COVID-19 vaccines from various manufacturers, including 125.5 million from Sinovac.
Thailand will receive its first COVID-19 vaccines in February from Sinovac, and will be able to produce 200 million doses a year locally of the AstraZeneca vaccine, senior officials said.
Another 800,000 doses of the Sinovac vaccine will arrive by March and one million in April, said Supakit Sirilak, director-general of the Medical Science Department of Thailand.
Egypt has allocated 34 centers across the nation for providing the Sinopharm vaccine to citizens, state-run Ahram news website reported on Tuesday. All the centers, in 27 provinces, will remain open and citizens will receive the vaccines later this month.
Egypt last week approved use of the Sinopharm vaccine, said Egyptian Health Minister Hala Zayed.
Liu Xuan in Beijing, Xinhua and agencies contributed to this story.