Cohen says Trump knew about WikiLeaks email dump
US President Donald Trump's former personal lawyer is preparing to tell a House committee that his former boss knew ahead of time that WikiLeaks would release emails damaging to his rival Hillary Clinton's presidential campaign.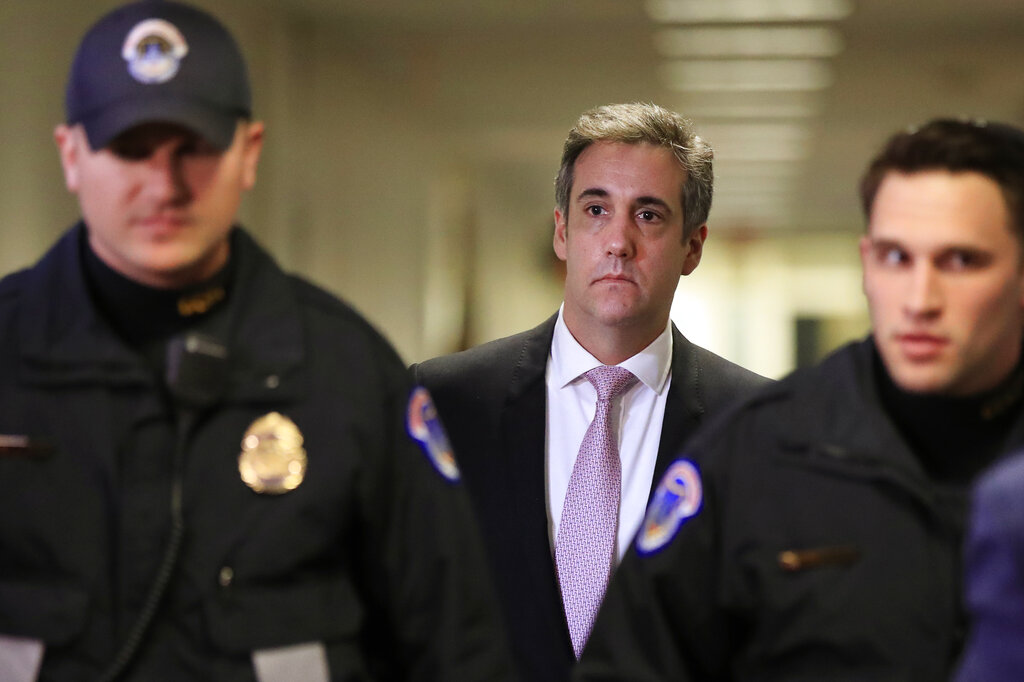 Michael Cohen, President Donald Trump's former lawyer, back center, leaves after a closed door Senate Intelligence Committee hearing on Capitol Hill in Washington, Tuesday, Feb. 26, 2019. (Photo: AP)
Michael Cohen says in the prepared testimony obtained by The Associated Press that Trump also implicitly told him to lie about a Moscow real estate project. Cohen has pleaded guilty to lying to Congress about the project, which he says Trump knew about.
Cohen says Trump didn't directly tell him to lie, but that "he would look me in the eye and tell me there's no business in Russia and then go out and lie to the American people by saying the same thing."
President Donald Trump's former personal lawyer, Michael Cohen, says the American people can decide "exactly who is telling the truth" after he testifies publicly in a highly-anticipated House Oversight and Reform committee hearing Wednesday.
Cohen, once Trump's loyal attorney and fixer, has turned on his former boss and cooperated with special counsel Robert Mueller's Russia investigation.
He begins a three-year prison sentence in May after he pleaded guilty to lying to Congress in 2017 and committing campaign finance violations while he was working for Trump.