Koreas start working-level talks over forestry cooperation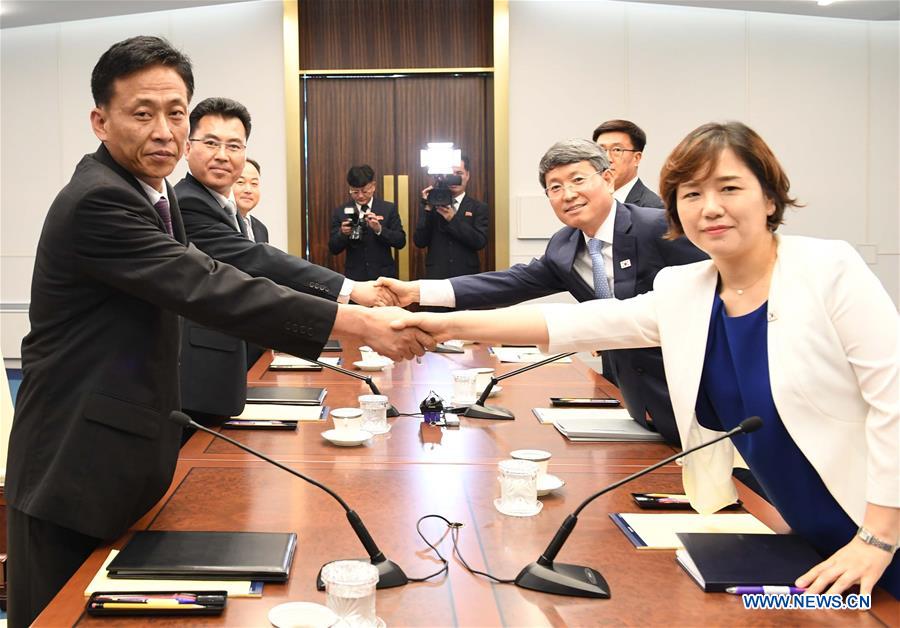 (Photo: Xinhua)
South Korea and the Democratic People's Republic of Korea (DPRK) on Wednesday started working-level talks over forestry cooperation, Seoul's unification ministry said.
Delegations from the two sides launched their dialogue at 10 a.m. local time (0100 GMT) at Peace House, a South Korean building in the border village of Panmunjom.
Ryu Kwang-soo, vice minister of the Korea Forest Service who led the South Korean delegation, told local reporters before heading to the dialogue venue, that he would discuss with his DPRK counterpart issues on an overall forestry cooperation.
The two sides were expected to agree to conduct a joint study on the DPRK's forest situations.
Seoul and Pyongyang held working-level talks last week about cooperation in railway and road, agreeing to conduct joint studies first on the DPRK's railway and road situations.
After their first inter-Korean summit meeting on April 27, South Korean President Moon Jae-in and top DPRK leader Kim Jong Un agreed to increase inter-Korean cooperation exchange in various fields.
South Korea's male and female basketball teams headed to Pyongyang Tuesday for friendly matches with the DPRK players from Wednesday to Thursday.