French parliament greenlights lockdown exit plan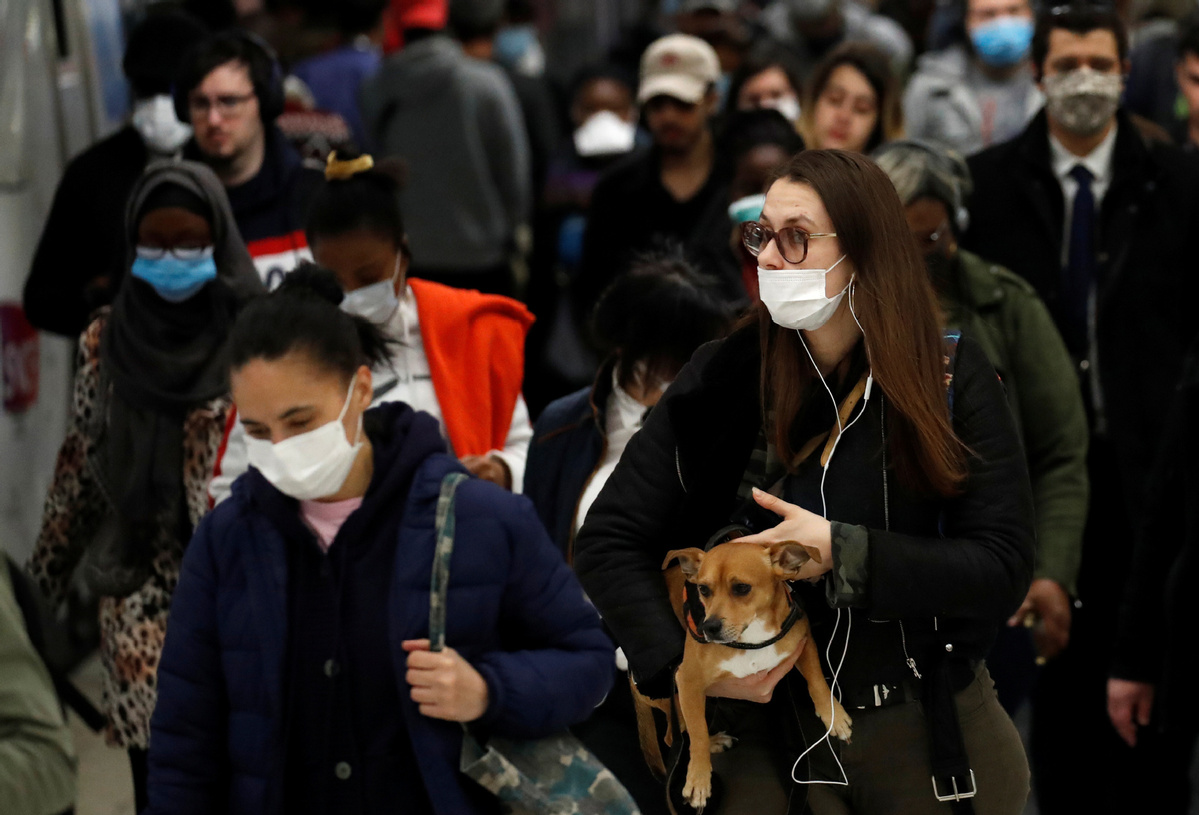 Commuters wearing protective face masks make their way along a suburban train platform as they arrive at at the Gare du Nord RER station in Paris during a lockdown imposed to slow the rate of the coronavirus disease (COVID-19) in France, April 27, 2020. (Photo: Agencies)
PARIS - The French National Assembly, the lower house of Parliament, on Tuesday evening adopted the government's plan to cautiously and progressively ease anti-coronavirus lockdown starting May 11.
Of the 571 votes cast, 368 approved the plan while 100 voted against and 103 deputies abstained.
Under the government's plan announced by Prime Minister Edouard Philippe earlier in the afternoon, the strict lockdown measures imposed since March 17 will be gradually lifted if indicators in sanitary situations in the next two weeks continue to be good enough.
To inject life back into economic activities without prompting a second wave of virus outbreak, the government pledged enough masks for all French and at least 700,000 virological tests per week from May 11.
Any person testing positive will have to respect a 14-day isolation, either at home or in a place indicated by the authorities. Those having contact with the person will also be identified, tested and asked to stay confined to avoid infecting others.
Kindergartens and primary schools will reopen on May 11 on a voluntary basis. They can receive no more than ten kids per group, with priority given to children of health workers.
Secondary schools will gradually reopen from May 18. Mask-wearing will be compulsory and no more than 15 students could be present in the classroom at any one time.
When lockdown eased, companies should maintain working from home when possible, or provide workers with masks and ensure distancing at workplaces. All businesses, except bars, cafes and restaurants, are allowed to reopen.
Mask-wearing will be compulsory in all public transport. People can move freely outside without paperwork justifying their activities. Gatherings of more than ten people will remain banned.
When presenting the lockdown exit plan, the prime minister stressed that the lockdown will not be lifted on May 11 if indicators are not as good as expected by that day.
As of Tuesday, France's coronavirus deaths reached 23,660, an increase of 367 in the past 24 hours.
Up to 27,484 people are being hospitalized. Among them, 4,387 are in intensive care, according to the latest data from the Health Ministry.