Why Lee Kuan Yew's grandson changes his surname to Li?
People's Daily app
1530595722000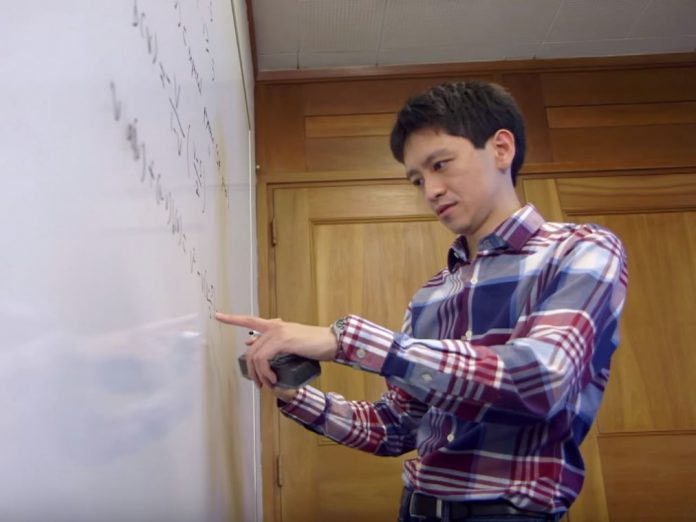 Li Shengwu (file photo)
Li Shengwu, grandson of Singapore founding Prime Minister Lee Kuan Yew , made headlines after winning the ACM award for Economics and Computation, which triggered uproar because his name was spelled the typical Chinese pinyin way.
Li's family name was spelled differently from his grandfather's, and his given names "Sheng" and "wu" were connected together, unlike the separate characters "Kuan Yew" of his grandfather.
I want my nephew to be low-key and not be identified with the family, according to Singapore Prime Minster Lee Hsien Loong, Li's uncle.
"I have taught my children never to mention or flaunt their relationship to their grandfather, that they need to chart their own path in the world through their own merit and hard work", the prime minister said in his eulogy to his father at the cremation services in 2015.
"'Li' is one of the world's most common Chinese surnames. I did not mean to mislead. It is born out of a desire to be recognized for who we are as individuals and not for who we are related to," Lee Hsien Long said.
"I suggested to them that should they be asked whether they are related to Lee Kuan Yew, that a good answer would be to say my name is spelled "Li", and Lee Kuan Yew's name is spelled "Lee". We are immensely proud of papa and his achievements, and yet perhaps it is part of our DNA to seek our own way in life, " Lee added.
Both Lee and Li use the same Chinese character "李", and the spelling difference arose when China introduced the Pinyin alphabet as the official way to romanticize Mandarin in 1958.
Reports showed that Chinese immigrants would spell the name Lee in the Latin script before the standardization of Pinyin, and if people have the last name Li, it can be assumed that their ancestors moved to the US after the 1970s.