Starbucks, citing ocean threat, is ditching plastic straws
People's Daily
1531189991000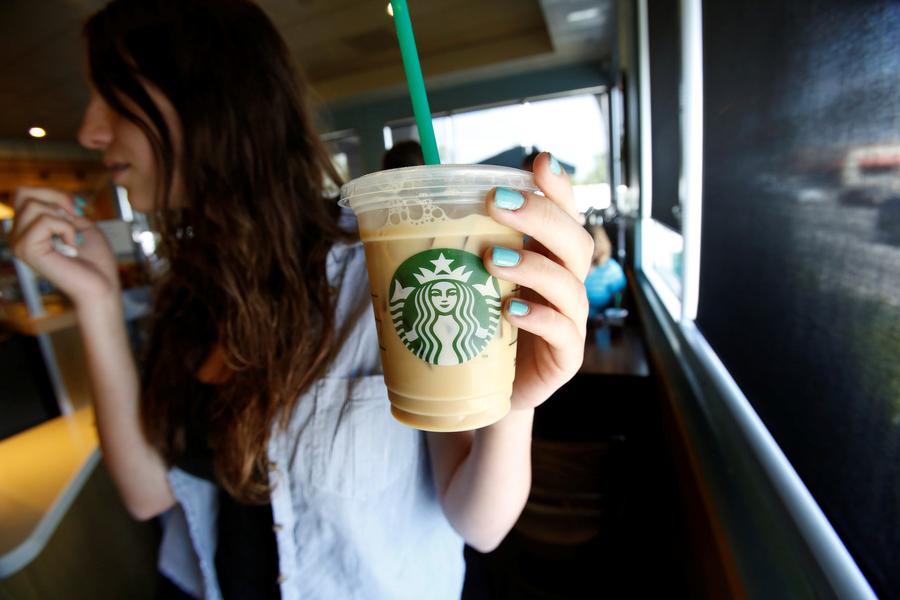 NEW YORK — Starbucks will eliminate plastic straws from all of its locations within two years, the coffee chain announced Monday, becoming the largest food and beverage company to do so as calls for businesses and cities to cut waste grow louder.
While the straws account for a small percentage of the pollution that ends up in the ocean, they've become a flashpoint because they're seen as an easy way to reduce waste.
"There are several of these single-use items the public is realizing, hey, we don't actually need these," said Denise Hardesty, a scientist with Australia's Commonwealth Scientific and Industrial Research Organisation who studies plastic pollution.
A week after its hometown of Seattle banned plastic drinking straws and utensils, Starbucks said Monday that by 2020, it will use straws made from biodegradable materials such as paper and specially designed lids. The company already offers alternative straws in Seattle.
Straws often become trash because their small size makes them difficult to recycle.
AP