Jet overshoots runway in Guyana, several injured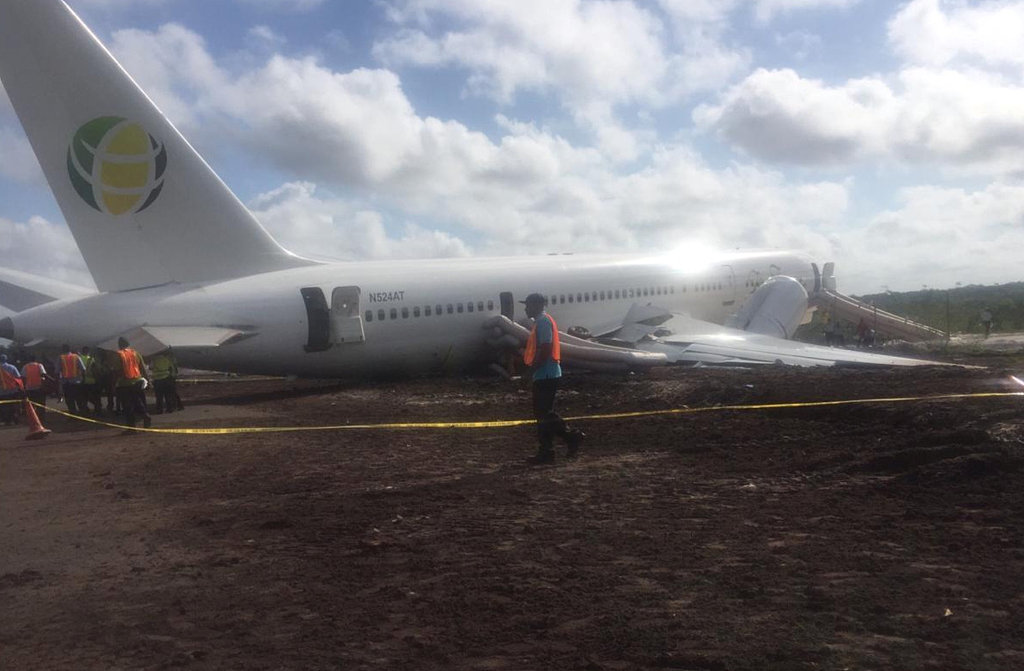 (Photo: VCG)
A Fly Jamaica Boeing 757-200 aircraft overshot the runway at Guyana's main international airport early Friday, injuring several people.
Airline spokesman Carl Bowen said the plane, which was on its way to Toronto, reported a hydraulic failure emergency shortly after taking off from the Cheddi Jagan International Airport and returned after less than 20 minutes.
Bowen said 120 passengers and crew were on the plane. When it landed, the crew was unable to stop the aircraft, which came to a halt at the northeastern takeoff end of the runway, badly damaging its right wing and engine.
Bowen said two elderly passengers were taken to the hospital as a precaution and the plane was safely evacuated. "We are making alternative arrangements to fly out the passengers," he told the AP.
In July 2011, a Boeing 737-800 aircraft belonging to Trinidad-based Caribbean Airlines crashed at the same airport after landing too far down the runway and running out of braking space, injuring several people. The runway then was 7,400 feet (2,255 meters) but is currently being extended to 10,000 feet.