Majority of 133 passengers saved from 2 overturned boats in southern Thailand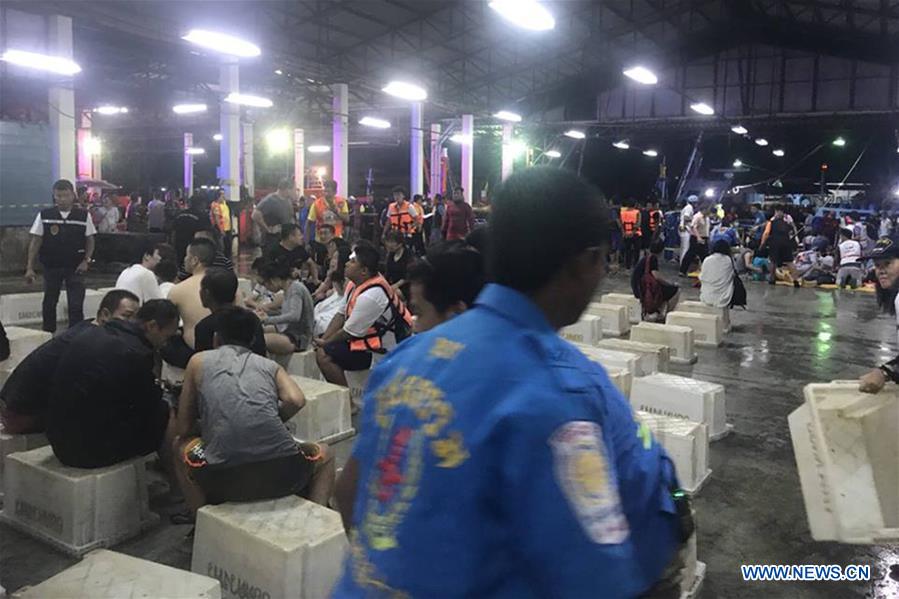 Rescued tourists are seen on the island of Phuket, Thailand, July 5, 2018. Until 8:30 p.m. local time (1330 GMT) Thursday, the majority of 133 passengers on two boats overturned by rough seas in southern Thailand were saved, but the Thai authority cannot confirm all of them are saved now, said Chinese Consulate-General in Songkhla on Thursday.(Xinhua)
BANGKOK, July 5 (Xinhua) -- Until 8:30 p.m. local time (1330 GMT) Thursday, the majority of 133 passengers on two boats overturned by rough seas in southern Thailand were saved, but the Thai authority cannot confirm all of them are save now, said Chinese Consulate-General in Songkhla on Thursday.
There are some Chinese tourists on board, the consulate-general said, and they are mostly one-day individual visitors or staff and their families of a Chinese company.
The consulate-general was told by Thai police earlier that on Thursday afternoon, two boats carrying foreign tourists including Chinese were overturned by rough seas and Thai authorities were trying to save them.
Four of those saved are being treated in hospital because of slight bruises, the official said.
According to Thai media reports, the two boats were overturned at about 5:45 p.m. local time (1045 GMT) and until 8:00 p.m. local time (1300 GMT), there were still some 49 people missing.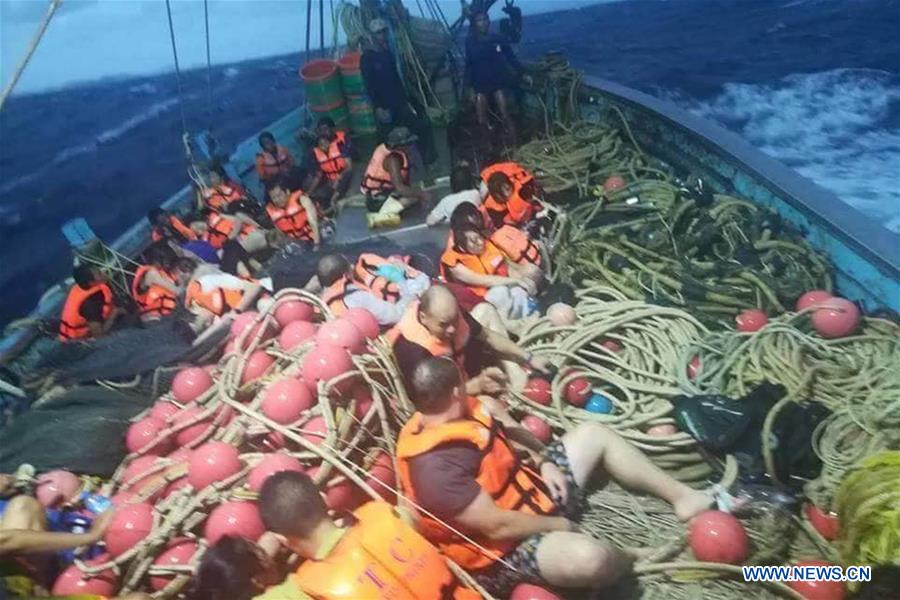 Rescued tourists are seen on a boat near the island of Phuket, Thailand, July 5, 2018. Until 8:30 p.m. local time (1330 GMT) Thursday, the majority of 133 passengers on two boats overturned by rough seas in southern Thailand were saved, but the Thai authority cannot confirm all of them are saved now, said Chinese Consulate-General in Songkhla on Thursday.(Xinhua)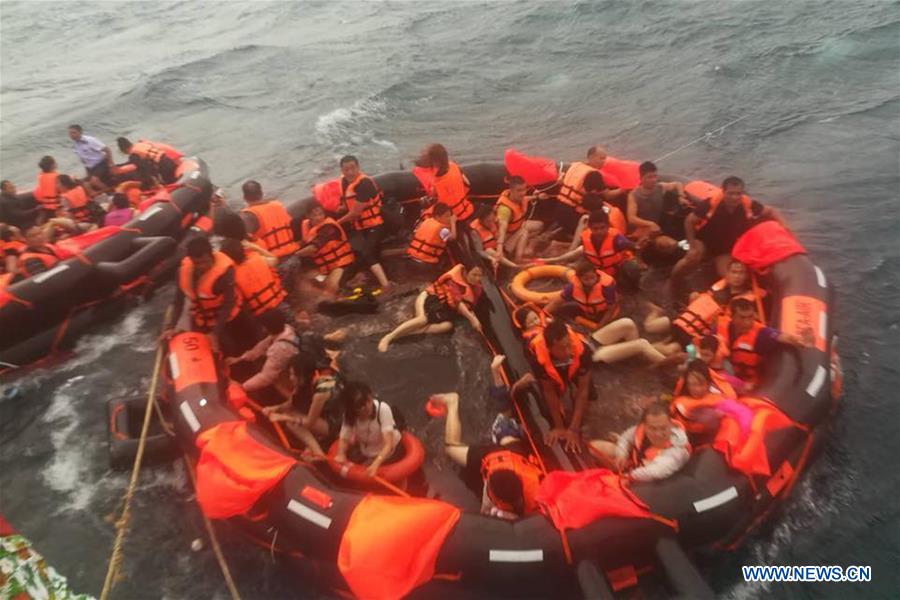 Rescued tourists are seen on life rafts near the island of Phuket, Thailand, July 5, 2018. Until 8:30 p.m. local time (1330 GMT) Thursday, the majority of 133 passengers on two boats overturned by rough seas in southern Thailand were saved, but the Thai authority cannot confirm all of them are saved now, said Chinese Consulate-General in Songkhla on Thursday.(Xinhua)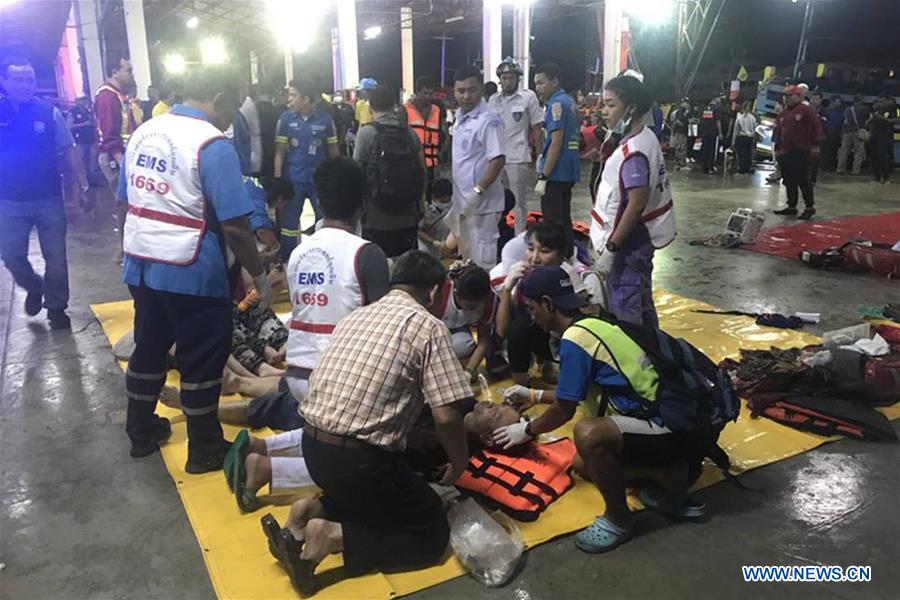 Rescued tourists receive medical treatment on the island of Phuket, Thailand, July 5, 2018. Until 8:30 p.m. local time (1330 GMT) Thursday, the majority of 133 passengers on two boats overturned by rough seas in southern Thailand were saved, but the Thai authority cannot confirm all of them are saved now, said Chinese Consulate-General in Songkhla on Thursday.(Xinhua)