5 killed in a shooting in Chicago suburb
People's Daily app
1550280046000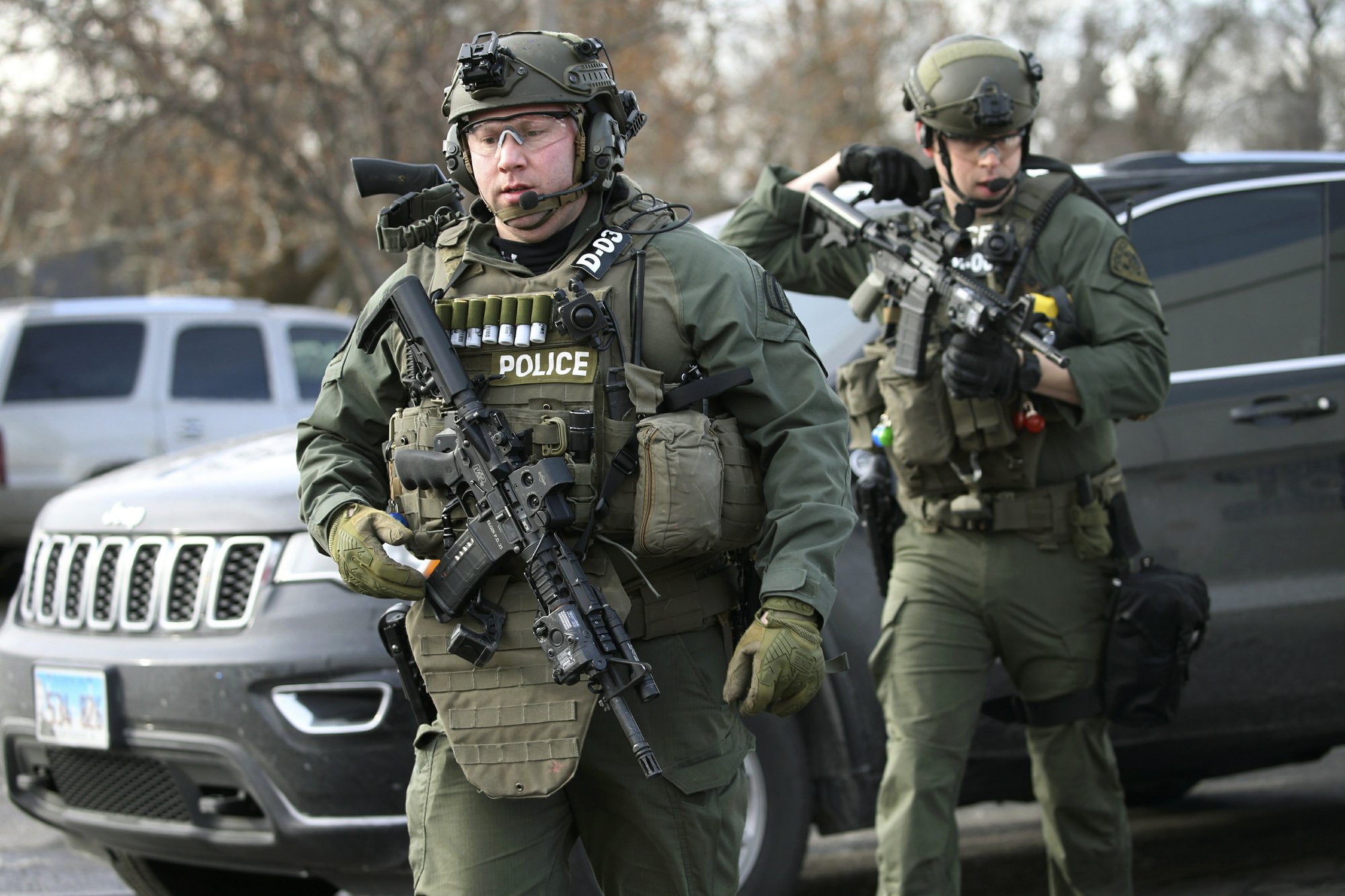 Police officers armed with rifles gather at the scene where an active shooter was reported in Aurora, Ill., Friday, Feb. 15, 2019. (Photo: AP)
Washington(People's Daily)-A gunman opened fire inside an industrial complex at Friday afternoon in Aurora, Illinois, leaving five people dead and injuring others, including five police officers, police and city officials confirmed.
Law enforcement officials said at a press conference Friday evening that the suspect, Gary Martin, is also dead. Aurora Police Chief Kristen Ziman said five officers were struck by gunfire and were transported to local hospitals. A sixth officer who was not shot was treated for a knee injury, officials said.
After a tense period of waiting, as officers from departments all over the region gathered near the complex, the Aurora Police Department said the gunman died after police shot at him.
Aurora, a Chicago suburb, is about 40 miles from the city's downtown. Around the scene, warehouses and parking lots were interspersed with modest homes.