Tecno: Chinese smartphone making its name in Liberia
People's Daily Online
1572416775000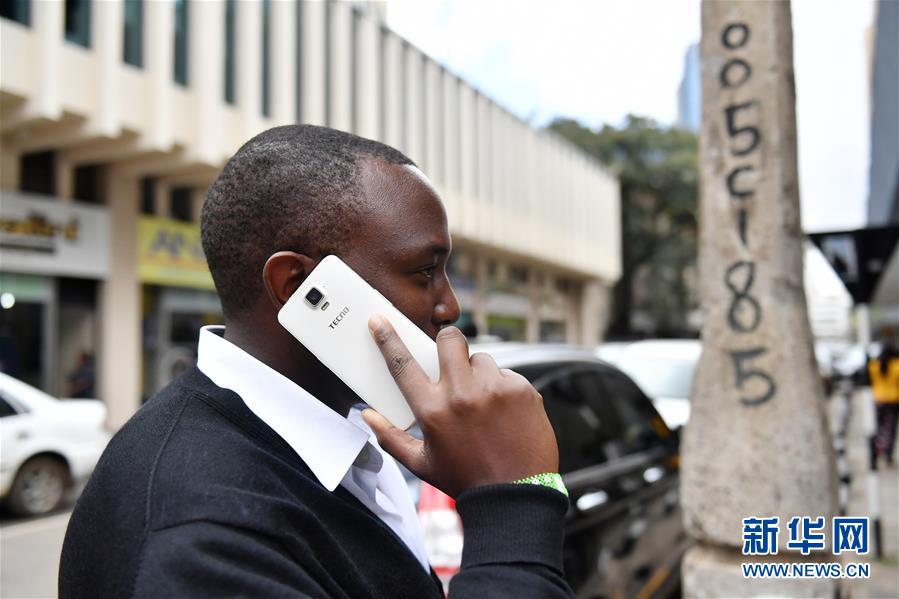 A man makes a phone call with a Tecno phone in Nairobi, Kenya. (Photo: Xinhua)
Tecno, a mobile phone manufactured in China, has become popular in West Africa, particularly Liberia. The smartphone, which entered the Liberian market in late 2013, is now famous for its long-lasting battery life, camera and RAM, among other features.
Down the streets of Monrovia, Liberia's capital, stores are decorated with colors representing the Chinese brand. The sounds of music on various street corners, together with hired dancers, have become a form of marketing for local smartphone importers.
In these stores, sales and marketing agents are well dressed, ready to provide information on their product and why it is unique.
There I asked a sales agent named Massa Siryon about the smartphone, and why customers should consider purchasing this brand over others like Samsung, Itel, Nokia, iPhone and HTC.
Massa said Tecno was made particularly for the people of Africa. She explained that the battery duration can last from 2 to 4 days; and in Africa, a place where electricity is still a major challenge, having a phone which doesn't require daily charging is a plus.
Moreover, James Gaye, manager of a Tecno store in central Monrovia, said customers preferred the Tecno smartphone because it is much more affordable than other brands. Gaye explained that the smartphone has many features similar to other top mobile brands.
He noted that Tecno is an android device that comes with security features like fingerprint and facial recognition technology. The mobile brand also has a flexible touch-screen, RAM from 4RAM to 8RAM, a front and back camera from 8MP to 22MP, and fast internet connection.
Gaye, showing me the phone counter, stated that he travels to neighboring countries like Guinea, Togo, Nigeria and Ethiopia to purchase the phones. He said the Port of Monrovia has high tax rates on imported goods compared to Conakry, Port Harcourt and Lome.
Phone prices vary from $30 to $350. Gaye added that with Tecno, phone problems in Liberia had been solved.