Ugandan president hails China during visit to Britain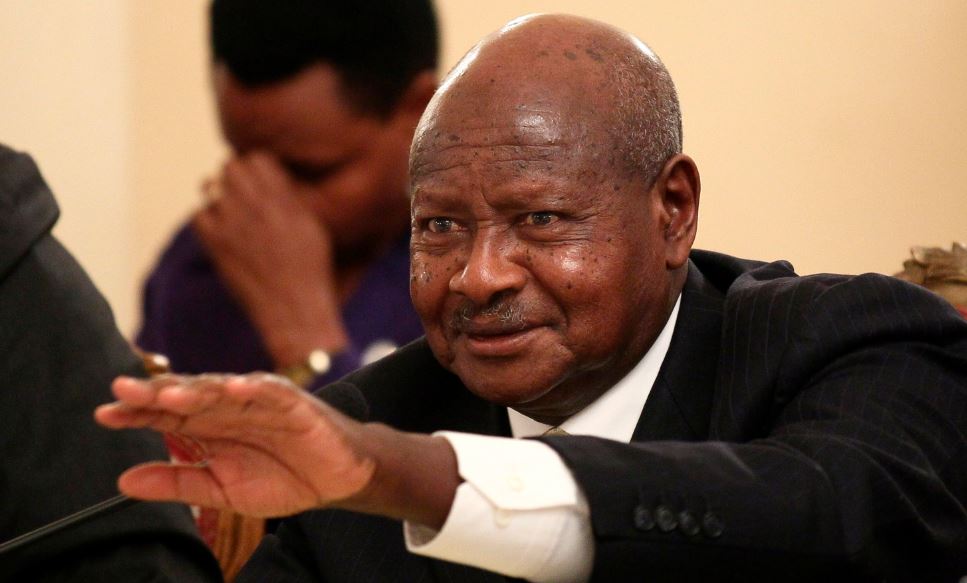 Ugandan President Yoweri Museveni. (Photo: CGTN)
KAMPALA, Oct. 13 (Xinhua) -- Ugandan President Yoweri Museveni has hailed China's financing of infrastructure development in Africa, saying it will fast track the continent's development.

Museveni, according to a State House statement issued on Saturday, made the comments while visiting Britain where he was asked about China's loans to Africa.
"I don't speak Chinese; I speak English. But if English does not bring factories, what do we do?" Museveni said, noting that China is financing key infrastructure projects in Uganda like construction of hydro-power plants.
"We are negotiating the railways project. This, coupled with electricity, will bring the cost of doing business down. We had huge deposits of phosphate for a long time and tried to hog it around for the West but they were not interested until the Chinese came," Museveni said.
Museveni, who was meeting the British business community, urged them to invest in Africa, noting that the continent's economies are growing fast.
"We have started our economic integration of Africa with the East African Community of 170 million people, Common Market for Eastern and Southern Africa 500 million people and the Africa Continental Free Trade Area. If you invest in any of these, you can sell to the rest," Museveni said.