British Army on standby as wild fire rages on Manchester moors
chinadaily.com.cn
1530091127000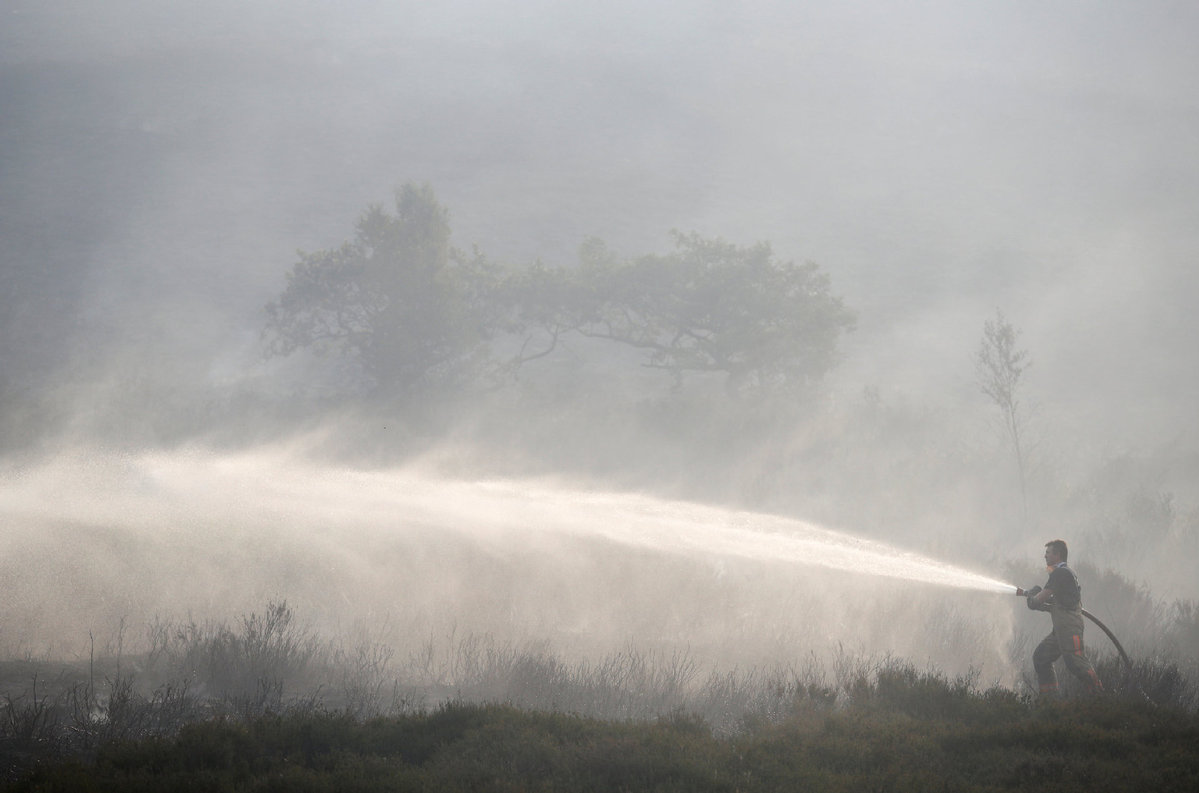 A firefighter hoses a fire on a moor above Carrwood, Britain, June 27, 2018. (Photos: Agencies)
Thirty four homes were evacuated in Greater Manchester on Tuesday night as a wild fire continues to rage across Saddleworth Moor.
Fifty fire fighters were called in to combat the blaze, which spans six kilometers, and the army is on standby.
"The area is really, really large - it's a really difficult fire situation because of the size of it," said Leon Parkes, assistant chief fire officer with Greater Manchester Fire and Rescue Service.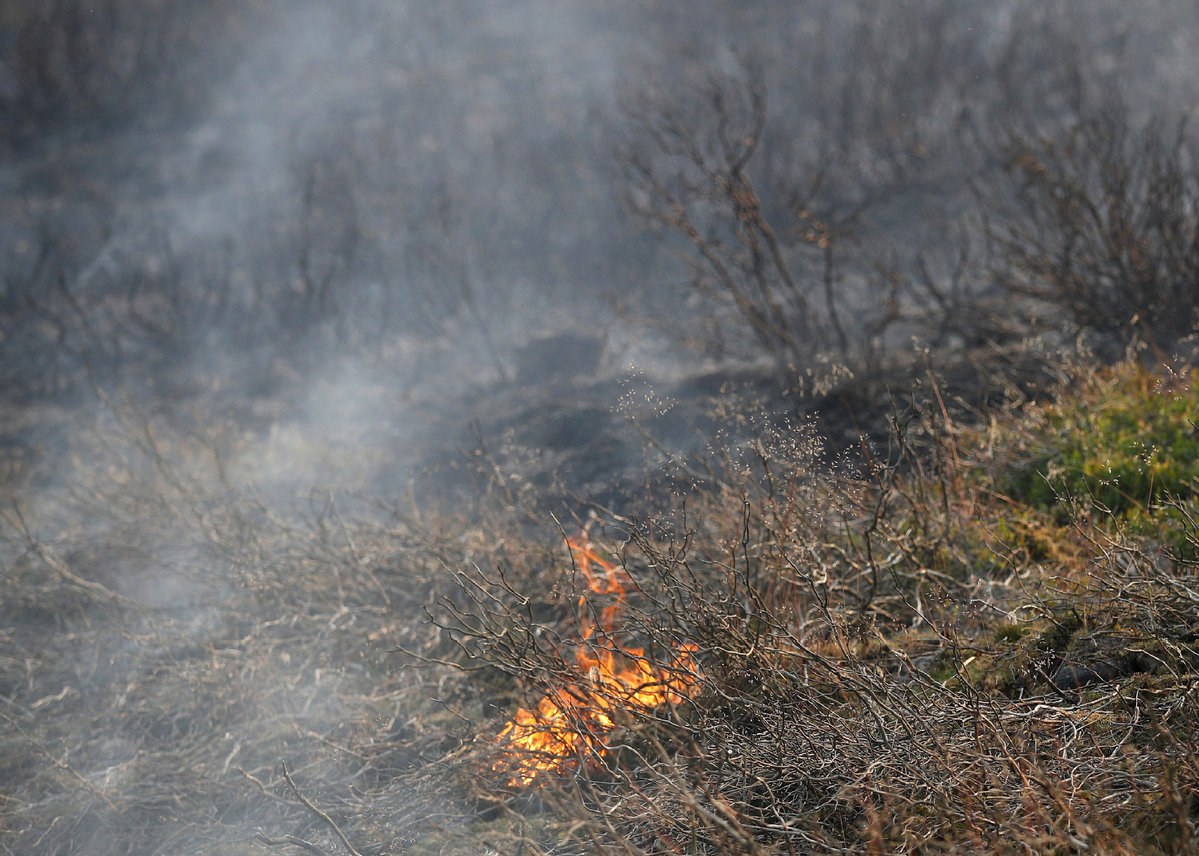 A moor fire burns above Carrwood, near Manchester Britain, June 27, 2018.
The fire began due to unknown causes on Sunday and worsened during a heat wave on Monday and Tuesday.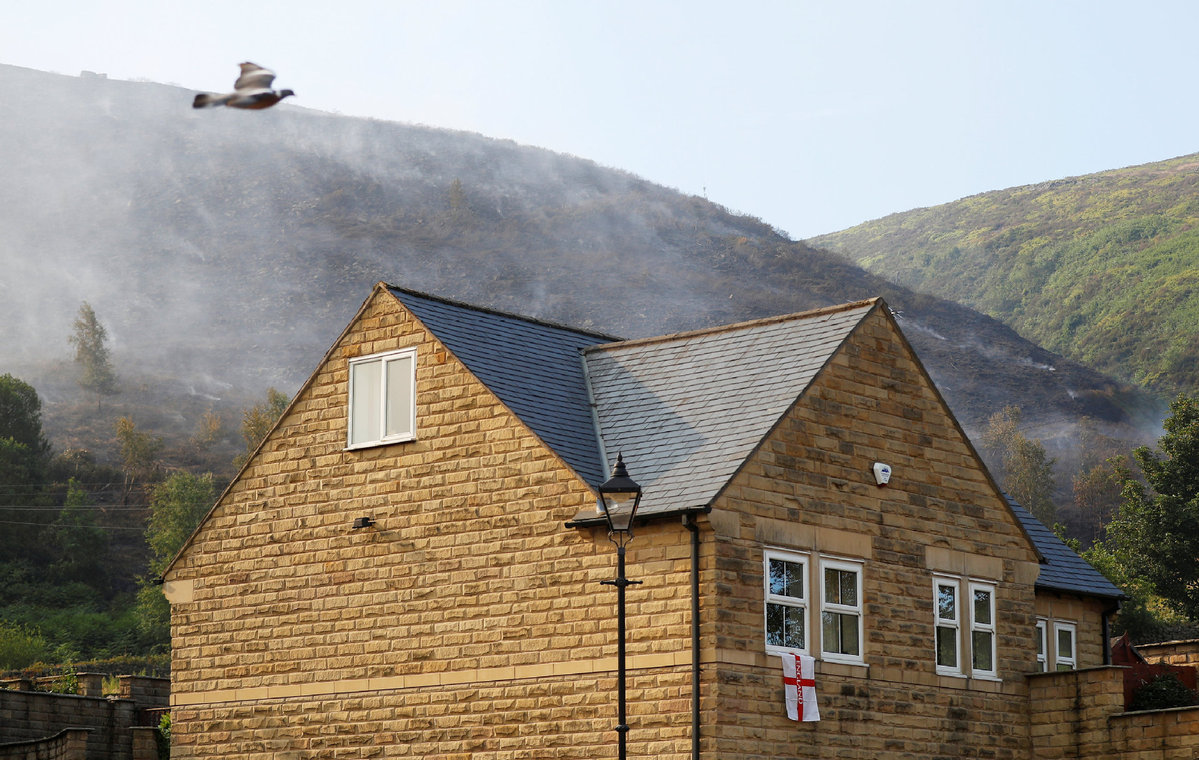 A fire smoulders behind evacuated homes on a moor above Carrwood, Britain, June 27, 2018.
No injuries have been reported. Asthmatics have been instructed to remain indoors due to the smoke. Manchester Airport is monitoring the situation - no flights have as yet been grounded.