Trump heads to NATO summit amid tensions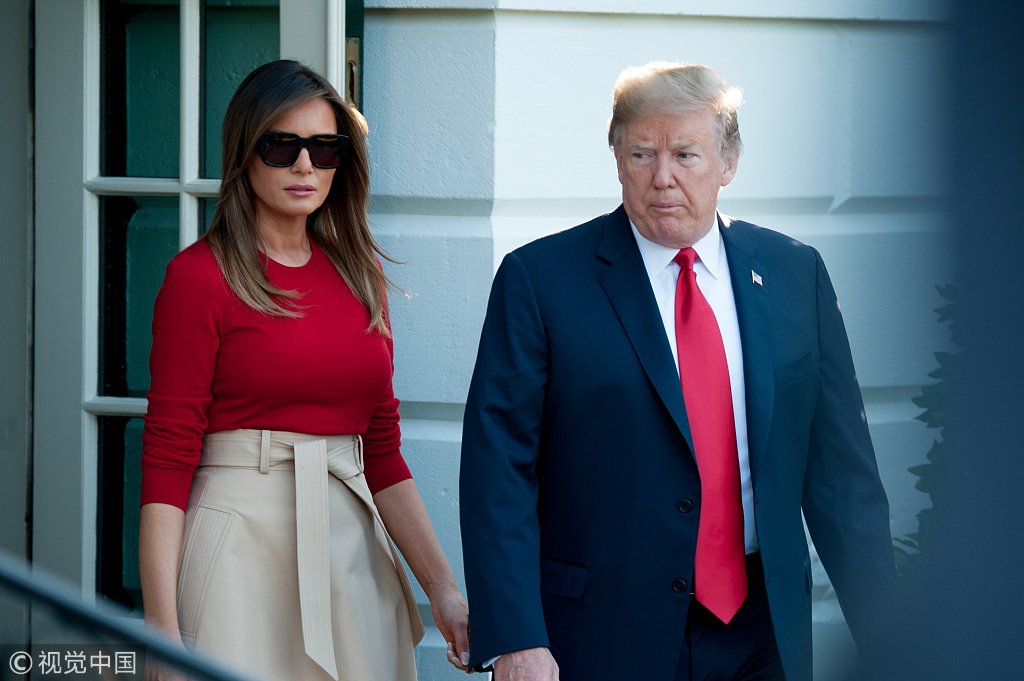 U.S. President Donald Trump and first lady Melania depart the White House en route to Belgium. (Erin Scott/Polaris)
WASHINGTON, July 10 -- U.S. President Donald Trump on Tuesday departed Washington for his week-long trip to Europe to attend a North Atlantic Treaty Organization (NATO) summit in Brussels amid ongoing disputes on military spending with allies.
"NATO has not treated us fairly but I think we'll work something out. We pay far too much and they pay far too little," Trump told reporters before leaving the White House on Tuesday morning.
The U.S. president has long been ripping the NATO countries that have not met the two-percent-of-GDP benchmark on military spending. On Monday, Trump urged the NATO members to "do much more."
The summit scheduled for July 11-12 was expected to put the issue as one of the main topics for discussion.
Earlier on Tuesday, European Council President Donald Tusk appealed to the Trump administration to respect and appreciate its allies.
"Dear America, appreciate your allies, after all, you don't have that many," Tusk said.
Asked for comments on Tusk's remarks, Trump said that the United States did "have a lot of allies."
"But we cannot be taken advantage of," Trump added.
Trump will visit Britain and meet Russian President Vladimir Putin in Finland's capital Helsinki after his stay in Brussels.
NATO's European allies have spent more on defense for a second consecutive year in 2017, but the majority of them still failed to meet the target of spending two percent of their GDP on defense.
Eight NATO allies will reach the benchmark by the end of the year, and 15 are on the track of meeting the target by 2024, according to a recent statement by the White House.