Aussie members of Thai cave rescue team play "integral part": FM
Australia's Foreign Minister has praised Australian members of the Thai cave rescue team.
The last of the 12 young footballers and their coach were brought out of the complex cave system near Chiang Rai city in northern Thailand on Tuesday evening, 18 days after they became trapped when the caves flooded behind them.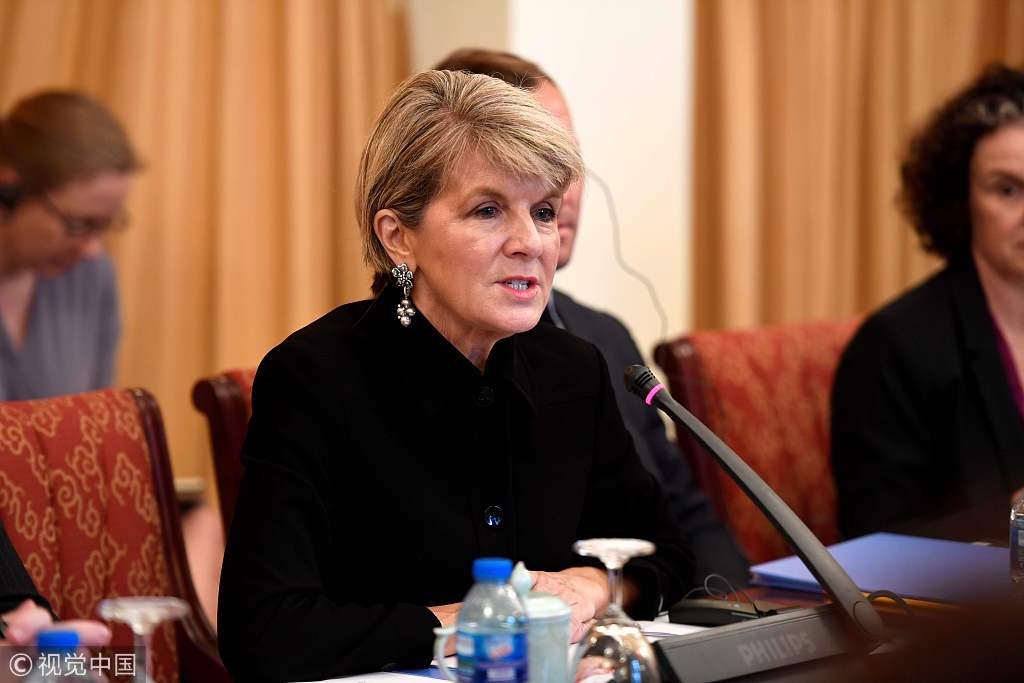 File photo: Julie Bishop(VCG)
Julie Bishop on Wednesday confirmed that 20 Australians were involved in the rescue effort, including six divers from the Australian Federal Police (AFP), a Navy clearance diver, members of the Department of Foreign Affairs and Trade (DFAT) crisis rescue team, Adelaide anaesthetist Richard Harris and his dive partner, Perth-based veterinarian Craig Challen.
"I'm absolutely delighted that this extraordinary ordeal is over, that the 12 boys and coach Chantawong are safe," Bishop told Australian Broadcasting Corporation (ABC) radio on Wednesday.
"They're being assessed, but I understand that they are going to be fine, and it is an extraordinary international effort, brilliantly led by the Thai authorities."
Bishop said that her understanding was that Harris was the final member of the team to exit the cave.
"He was specifically identified by the British diving team as an expert whose skills would be required, and he was asked for at the highest levels in the Thai government and fortunately was able to go to Chiang Rai and be part of the rescue," she said.
"He is internationally renowned for his expertise in cave rescues. He's very well known to us at DFAT Trade because he's part of the Australian medical assistance team that goes overseas under our aid program to support developing countries."